Remote Radio Broadcasting: Take Your Shows on the Road
Take your shows on the road with remote radio broadcasting. Here's how to connect to your listeners from anywhere outside your station's studio.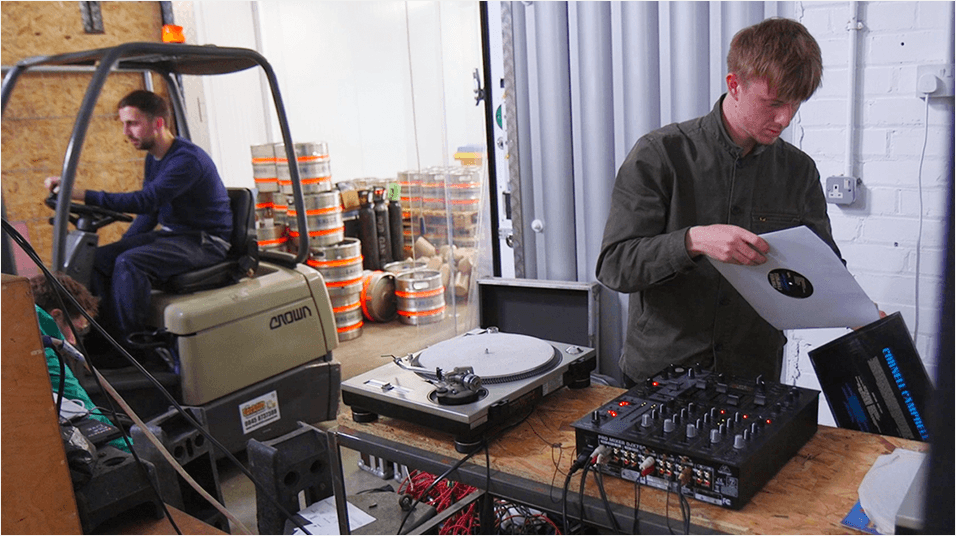 Break free from your home studio by taking shows on the road with remote radio broadcasting. Master on location setups with our complete guide that teaches you everything you need to know for live DJ mixes, special events, and interviews from anywhere.
Live Remote Radio Broadcasting
We helped our friends at MCR Live get setup for a party they threw in conjunction with Shindigger Brewing. Check out how we got on...
Equipment You Need
We used a very simple setup to broadcast remotely. This is the equipment we used and highly recommend if you're planning on hitting the road. Further down we show you how it all fitted together and connected online to Radio.co.
Behringer Pro Mixer DJX750
Behringer is known for producing high-quality audio products like the Pro Mixer DJX750. What makes this one in particular ideal for live remote radio broadcasting is its multiple channels, crossfaders, and auto ducking. For example, connect a microphone for live announcements. Audio through the mic automatically lowers the other channels. Add up to 4 other external devices to manage your shows like turntables and CD players.
Have complete control over how your live remote shows sound. Tweak the digital effects dials to adjust the master volume and fade in and out between tracks with individual channel faders. There's quite a lot packed into this mixer, so it's worth checking what it can fully do by following the links below.
Pioneer CDJ900NXS Nexus Controller
The Pioneer CDJ900NXS is one of the best tools for live DJs and remote radio broadcasting setups. Interact with huge lists of tracks and mix shows together with complete control.
Manage your music using the full-colour LCD touch-screen which displays track information and full audio waveforms. Browse and load tracks directly through the CDJ controller screen. Access your music either by plugging in a USB pen drive, inserting a CD, hooking up your laptop, or connecting your phone. Alternatively, the Nexus comes with Wi-FI connectivity, so you and multiple DJs can queue tracks straight from your phones. Hook up two controllers together to mix professionals shows for your live sets.
There are plenty of CDJ controllers to choose from, but it's hard to beat the Pioneer Nexus due to its robust set of features that are ideal for live broadcast mixes.
iOTA ONE Atom 2-in-1 Laptop
Technology is fast becoming smaller, more powerful, and fully portable. The iOTA ONE Atom is a good example of a compact piece of kit you can grab off the shelf at an affordable price. It's a cross between a laptop and a tablet as it comes with a detachable keyboard and touchscreen interface. Boot the laptop up in around 7 seconds and load up all your music ready for your live show.
Live radio broadcasting setups don't need a high-end laptop to manage shows. The iOTA ONE Atom is just as good as any Macbook or Windows Surface laptop for this particular purpose. Boot it up, load your music, and broadcast your mixes online.
External 7.1 Surround Sound Card
The 7.1 surround sound card gives you multiple channels through a single USB connection to allow you to map desktop software or players to different faders. In this case, the sound card was a bridge between the mixer and laptop.
Essentially the more channels you have, the more you can hook up for greater flexibility.
Complete Remote Radio Setup
In order to broadcast you need to hook everything up like this...
Controller(s): Connect the CDJ controller(s) and any external audio devices like a microphone to the mixing desk channels. Audio is mixed together and pushed put throught the master control channel.
Mixing Desk: Connect the main desk's output to the line in external sound card.
External Sound Card: Connect the USB output cable to the USB port in the laptop.
Laptop: Broadcast your shows to your radio station online.
In order to broadcast to your station you need to setup your laptop with BUTT. It's a free encoder that works with Windows, Mac, and Linux. Essentially it streams your live audio out to your Radio.co station.
The point of this setup is you can broadcast from practically anywhere with an internet connection. There are no specialist or technical equipment, just a mixer, controller, interface, laptop, and Radio.co. Setup your station today for live remote radio broadcasting. Start your 7-day free trial and get on the air here