NT-USB+ Review: USB Mic Gets The RODE Upgrade Treatment
RODE have given their NT-USB mic the upgrade treatment and released the NT-USB+. Here's our RODE NT-USB+ review and everything you need to know.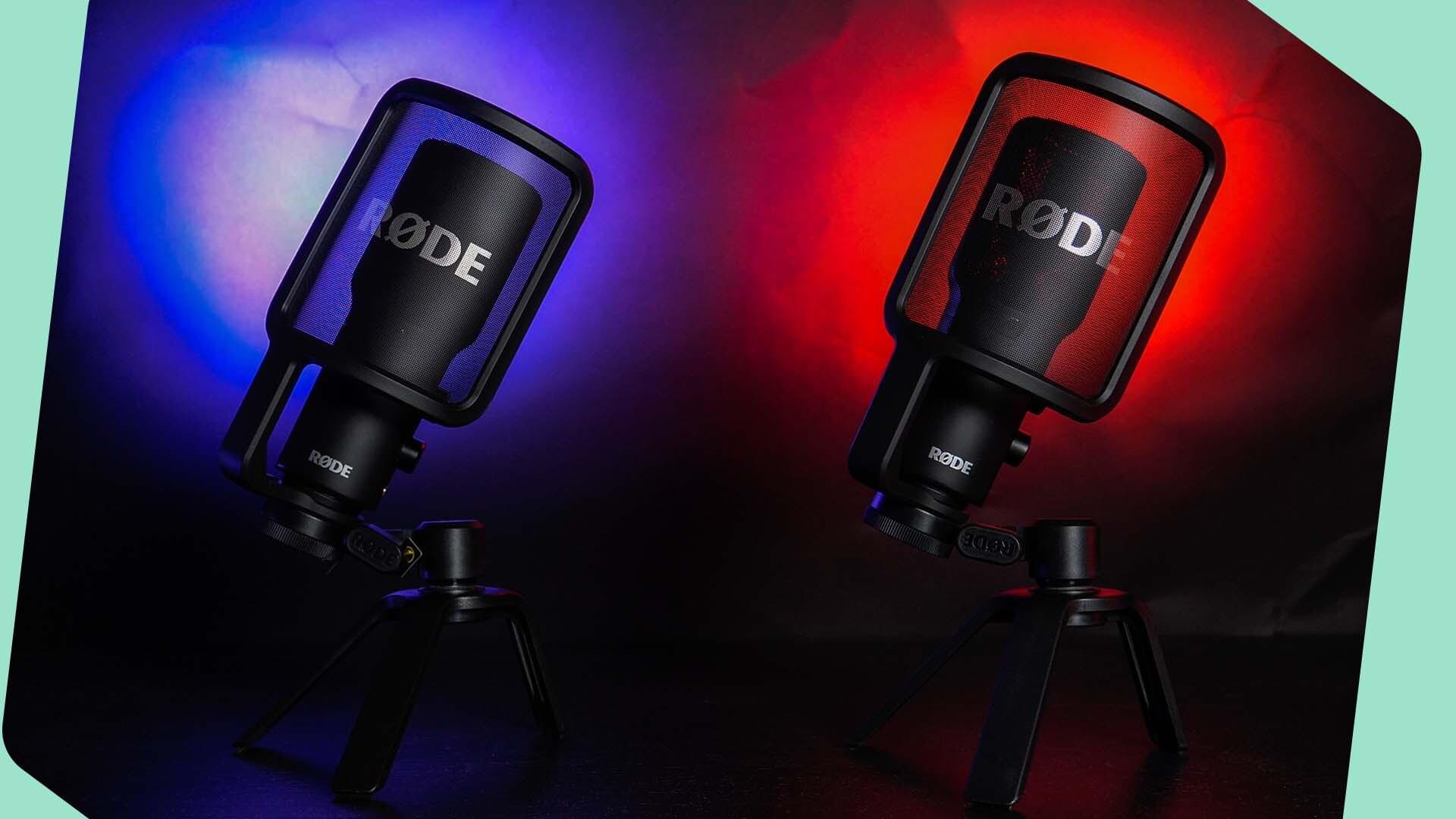 RODE are firm favourites for making quality audio products at reasonable prices. They've earned this top spot in many broadcasters hearts. And they're not showing any intention of giving up the throne easily.
This year, they've unveiled some exciting new features in their products. And it seems like they're updating their range with these features, bit by bit.
So the RODECaster Pro got a revamp in to the RODECaster Pro II. Now the RODE NT-USB is the latest to receive the upgrade treatment.
Introducing the RODE NT-USB+
the next generation of the classic USB mic.
What Is the RODE NT-USB+?

In case you're not fully versed in the world of microphones, let us sum it up. The RODE NT-USB+ is a plug & play condenser USB microphone, that's modelled on it's predecessor RODE NT-USB mic.

While the pair look very similar, the RODE NT-USB+ mic has three special features that set it apart from the RODE-NT USB:
Ultra-low-noise, high-gain Revolution Preamp™
Internal DSP (digital signal processing) for advanced audio processing powered by APHEX® including a compressor,
noise gate and legendary Aural Exciter™ and Big Bottom™ effects
USB-C output for plug-and-play connectivity with computers, smartphones and tablets
Other Features
Studio-grade condenser capsule and tight cardioid polar pattern
High-resolution 24-bit/48kHz analog to digital conversion
High-power headphone output for zero-latency monitoring, complete with level and mix
controls
Includes high-quality pop filter and desktop mount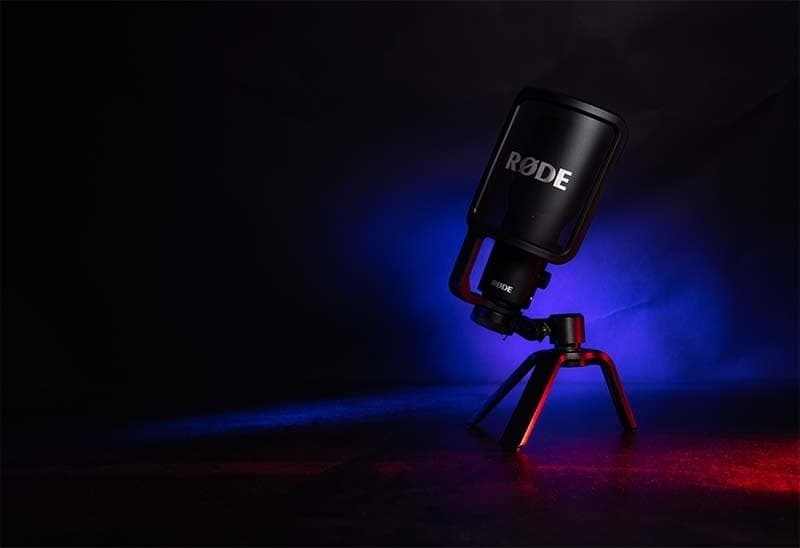 Pre-amps are nothing new in USB mics but the Revolution PreAmp is one of RODE's 2022 babies. It offers exceptional clarity, so we're happy to see it in this mic.

What's most exciting is the internal DSP. Using software to process your audio can slow down your computer. The DSP chips in the RODE USB+ help avoid this. You can control your audio processing using the RODE Connect or RODE Central software, and the DSP chips will process the audio in the mic itself.

Plug-and-play USB audio has never sounded this good.
How Much Is the RODE NT-USB+ and What's Included?
The RODE NT-USB+ is retailing at $169 or £160. Included in the box is:
The RODE NT-USB+ mic
Desktop Tripod
Ring Mount
Pop Filter
USB-C to USB-C cable
How Is the RODE NT-USB+ Different to the RODE NT-USB?
As mentioned, the RODE NT-USB+ has internal DSP, a Revolution PreAmp, and USB-C connectivity which all mark it apart from it's predecessor the RODE NT-USB.
Alongside this, the RODE NT-USB+ is a smidge heavier (20g!). It also has a higher bit-depth of 24-bit compared to the RODE NT-USB's bit-depth, 16-bit, so can capture more nuance and tone.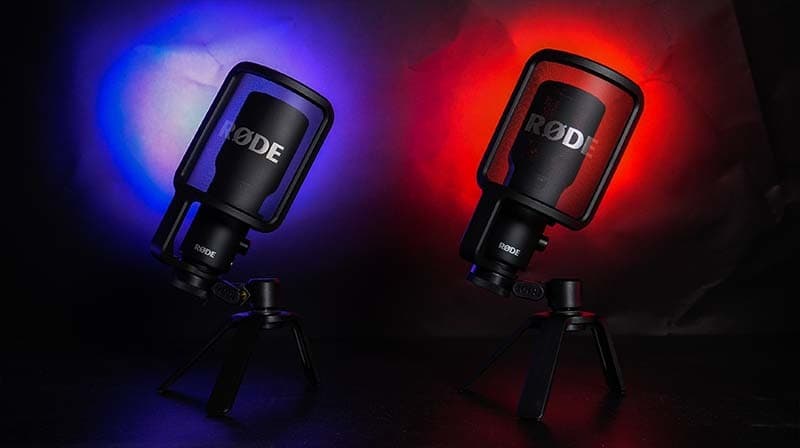 How Does the RODE NT-USB+ Sound?
New features are all well and good, but they are pretty redundant if the mic doesn't sound good. We're pleased to say (and unsurprisingly) that's not the case here.

We tested the RODE NT-USB+ and compared it to the Blue Yeti mic, the RODE NT-USB mic, RODE NT-USB Mini mic.
Without enabling any of the audio processing, we found the RODE NT-USB+ to deliver a much fuller sound with more presence.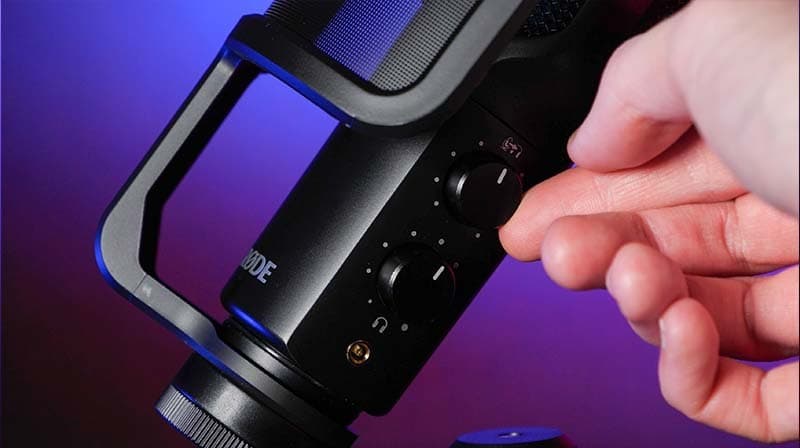 There's a fair bit of contrast between the presence the NT-USB+ delivers and the presence the RODE NT-USB Mini (released in 2020) delivers. Ditto noticeably more presence from the RODE NT-USB+ than the Blue Yeti mic

However this contrast is most noticeable between the NT-USB+ and it's predecessor the NT-USB, meaning this upgrade is very noticeable where it matters i.e. how you sound.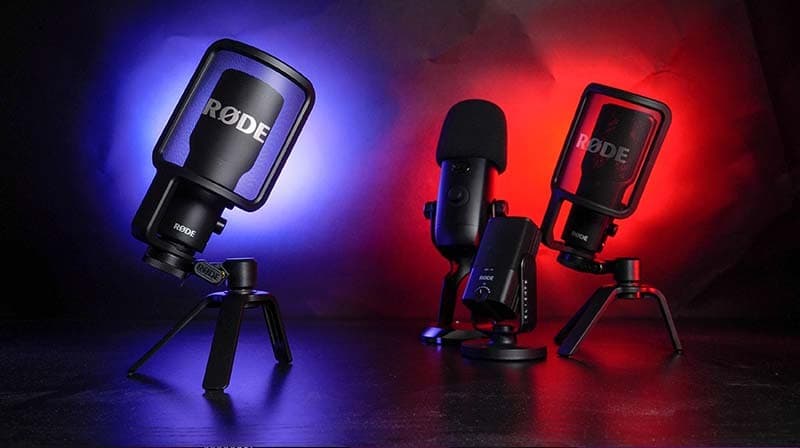 Nevertheless, it's clear the RODE NT-USB+ delivers much warmer (and in my opinion, more pleasant) audio. It gave Rowans voice a quality that you would attribute to high-end broadcasting. Without knowing better it would be easy to think it's a decent XLR mic, which is a gold standard for a USB mic, even at a slightly higher price point.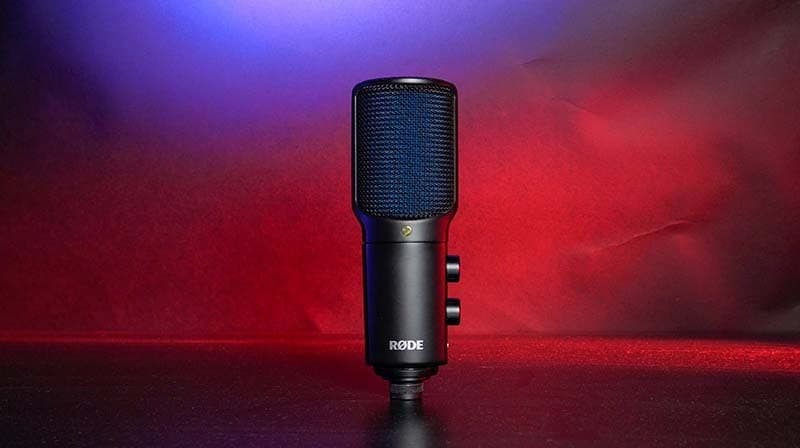 Tech Specs
If you want to get in to the nitty gritty and compare against other mics, here are the RODE NT-USB+ tech specs:
Acoustic Principle: Pressure gradient
Polar Pattern: Cardioid
Frequency Range: 20Hz – 20kHz
Dynamic Range @10%
THD: 97dB
Input SPL @10% THD: 118.0dB (as per IEC 60268)
Output Connection: 3.5mm headphone connection
USB-C connectivity
Analog Outputs: 3.5mm headphone jack
Computer Connectivity: USB-C
Power Requirements: 5V @ 500mA (USB Bus Power)
Bit Depth: 24-bit
Where Can I Buy The RODE NT-USB+?
Go to the RODE website to find stock-lists of the RODE NT-USB+ in your country. Alternatively, affiliate purchase links for US & UK are below.
Affiliate Purchase Links
Final Thoughts
The RODE NT-USB+ is more expensive than many of its competitors, but it's audio quality will make it worth it for many. It can easily compete with a decent XLR mic in terms of sound quality, but it's USB-C connectivity makes it more versatile for broadcasting with just a computer or phone.
The RODE NT-USB+, shows RODE continue to use their ingenuity to make broadcasting easier. And the DSP chips and new pre-amp have made it a worthwhile upgrade for this decade. What are your thoughts about the RODE NT-USB+? Let us know over on your favourite social media platform.