How to Start a School Radio Station
Gift your students with a learning experience they won't get anywhere else. Empower your students and start a school radio station.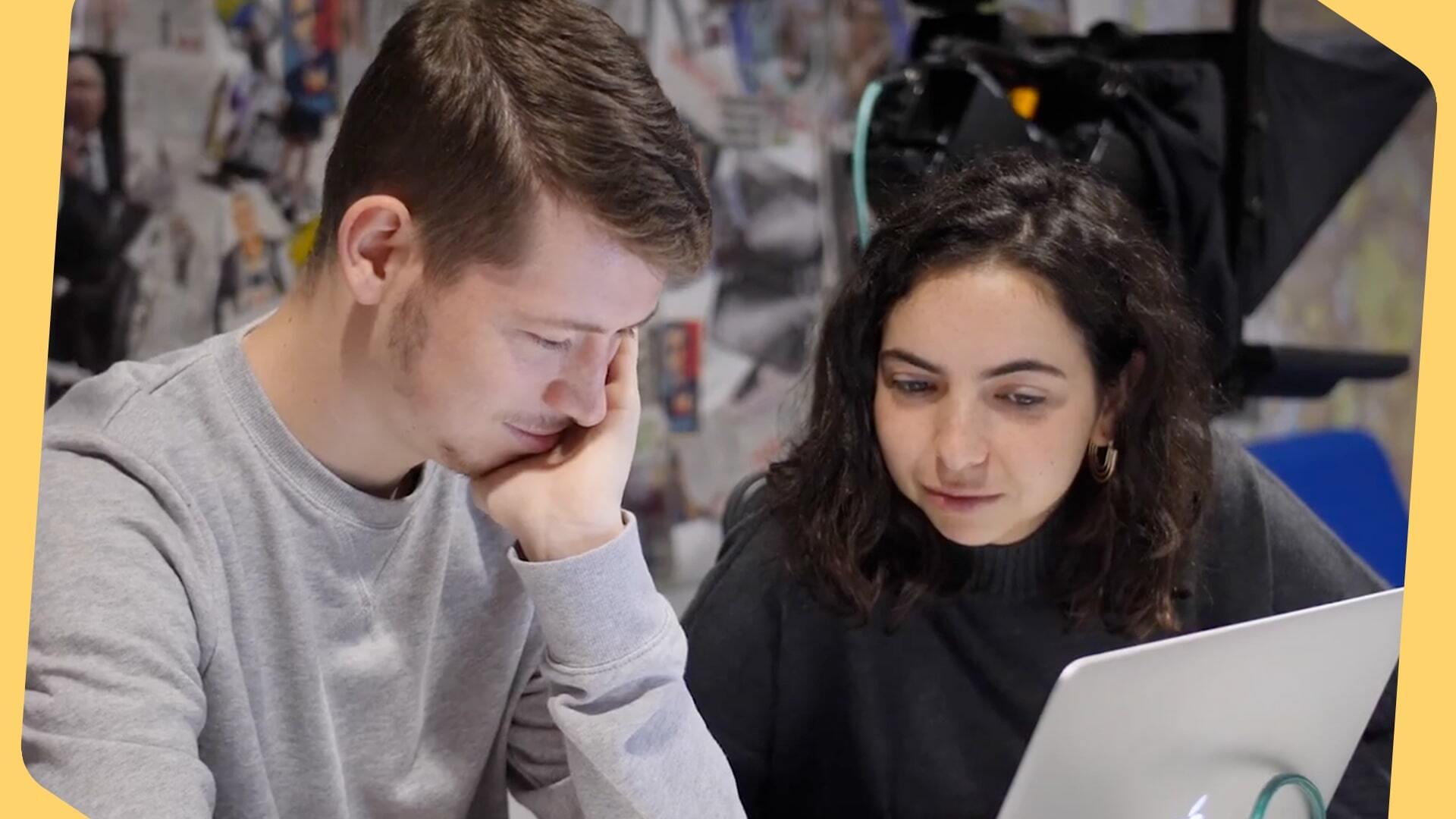 Radio doesn't have to be big business, it can make for an incredible learning experience. While maybe not as fundamental as subjects like English and Maths, taking part in a collective effort as part of a school radio station can help students develop skills that will last a lifetime.
Why Start a School Radio Station?
As part of a team working to produce content for a school radio station, students have the opportunity to run their own shows and develop ideas and creative processes. As well as that, they have the chance to work with their students in a massive variety of projects where they get to try out new roles with their friends in a fun environment.
We understand that schools work by budgets, and getting the equipment needed to start a school radio station may sound costly, but we can assure you it doesn't have to be if you're smart about it. Instead of a massive one-off cost, radio is an investment for all students, not just those in media classes, but for anyone in performing arts, English, journalism or who just has a creative spark they want to explore.
How School Radio Helps Students
When you provide a new environment for your students that's more engaging than the typical classroom, they can learn as they work without even realising that they're developing incredibly useful social and professional skill sets that are perfect for the future. We all know it's easier to teach students when they don't realise they're learning. Teamwork in radio can...
Nourish leadership skills.
Refine spoken word and proficiency.
Encourage debating in a healthy way.
Improves time management.
Enables improvisation to tackle ad-hoc problems.
Let's not forget that it gives teachers another avenue to engage and collaborate with their students. As part of a radio team, teachers can attempt to break away from the teacher/student dynamic that can create distance between students and faculty members. By working in smaller teams where work is more hands-on, teachers don't have to divide their time between as many people at once and can truly build positive connections between students. Improve relations in the classroom, and make your facilities very attractive to potential new students.

School Radio Stations That Found Success
If you're unsure of how successful it could be to start a school radio station, you can consider these examples to see how integrating radio into your curriculum and extracurricular activities can be a huge benefit for your faculty, students and even your community.
Salford University Radio
Salford is one of the first universities to incorporate Radio.co's intuitive systems onto their courses, allowing students to create their own stations as part of a media module. Students are able to act on their own vision and work independently, getting real hands-on experience of running an independent radio station and working with each other to develop ideas.
"If I was starting out without this platform I don't really know where I would begin. Radio.co makes it really simple because it's so straightforward."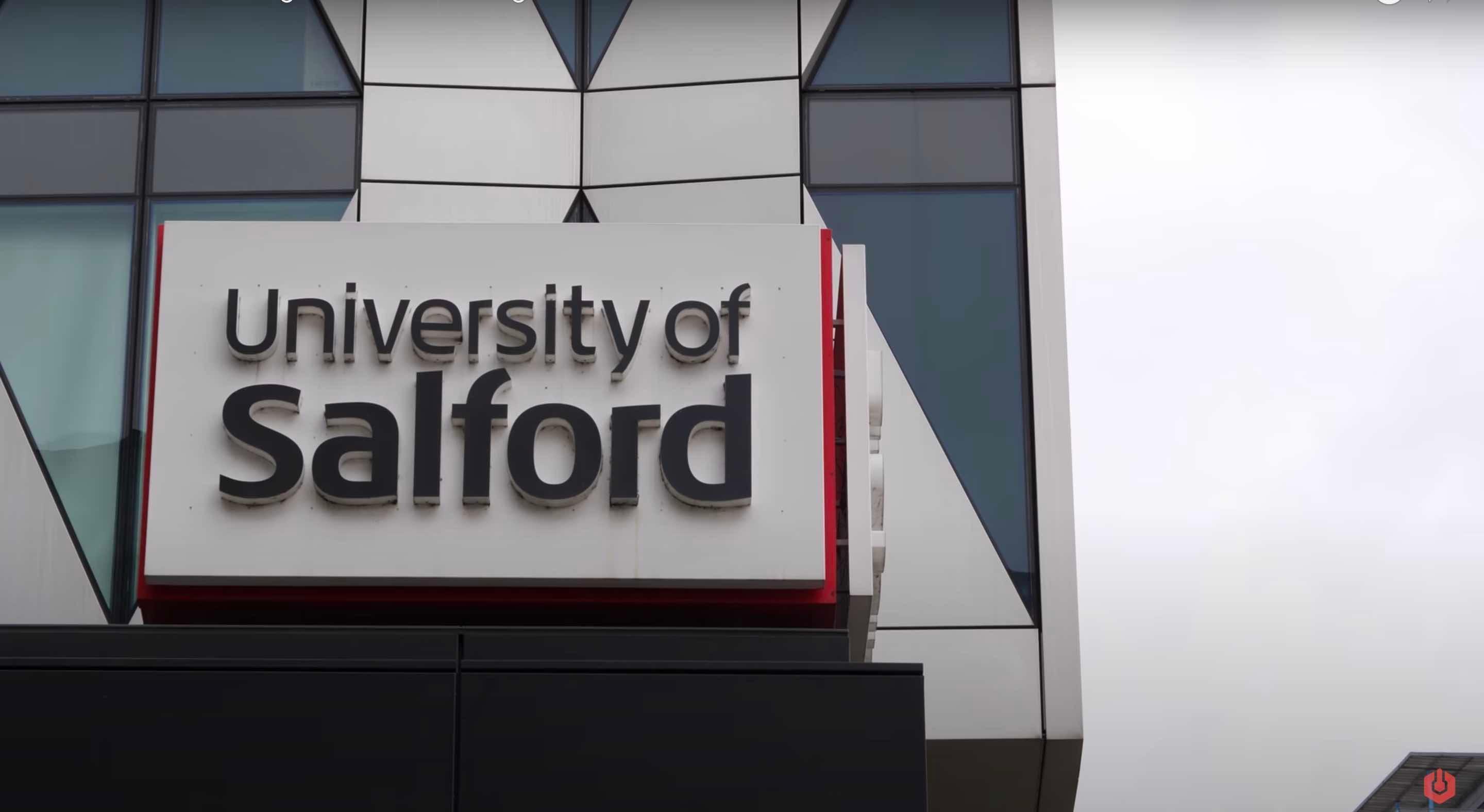 The UK based station isn't specific to one school, but instead acts more as a network designed to assist educators during the lockdown, by providing content aimed at young students that entertains and educates. Broadcasting on Thursdays and Saturdays with an after school show on Wednesdays. Visiting their website, you'll even find that each show has weekly articles written up for them, encouraging students to be creative and how to motivate themselves.

As they're not part of a school they aren't able to directly include students on the station, especially during a pandemic. However, they are an excellent example of how to encourage continued learning outside of a traditional classroom environment, especially during a time when schools and families are struggling.

"There's never been a better time to start your school radio station. Raise self-esteem and grow confidence by allowing your pupils to lead on your radio project. Education radio really does make an impact." - Russell Prue

JLDN
A station part of London South Bank University, JLDN gives all students the opportunity to participate in their own projects and foster their creativity.

"I think it's an amazing learning experience, not only for journalism but literally for everyone. It gives them the opportunity to learn how to express themselves." - London South Bank University Lecturer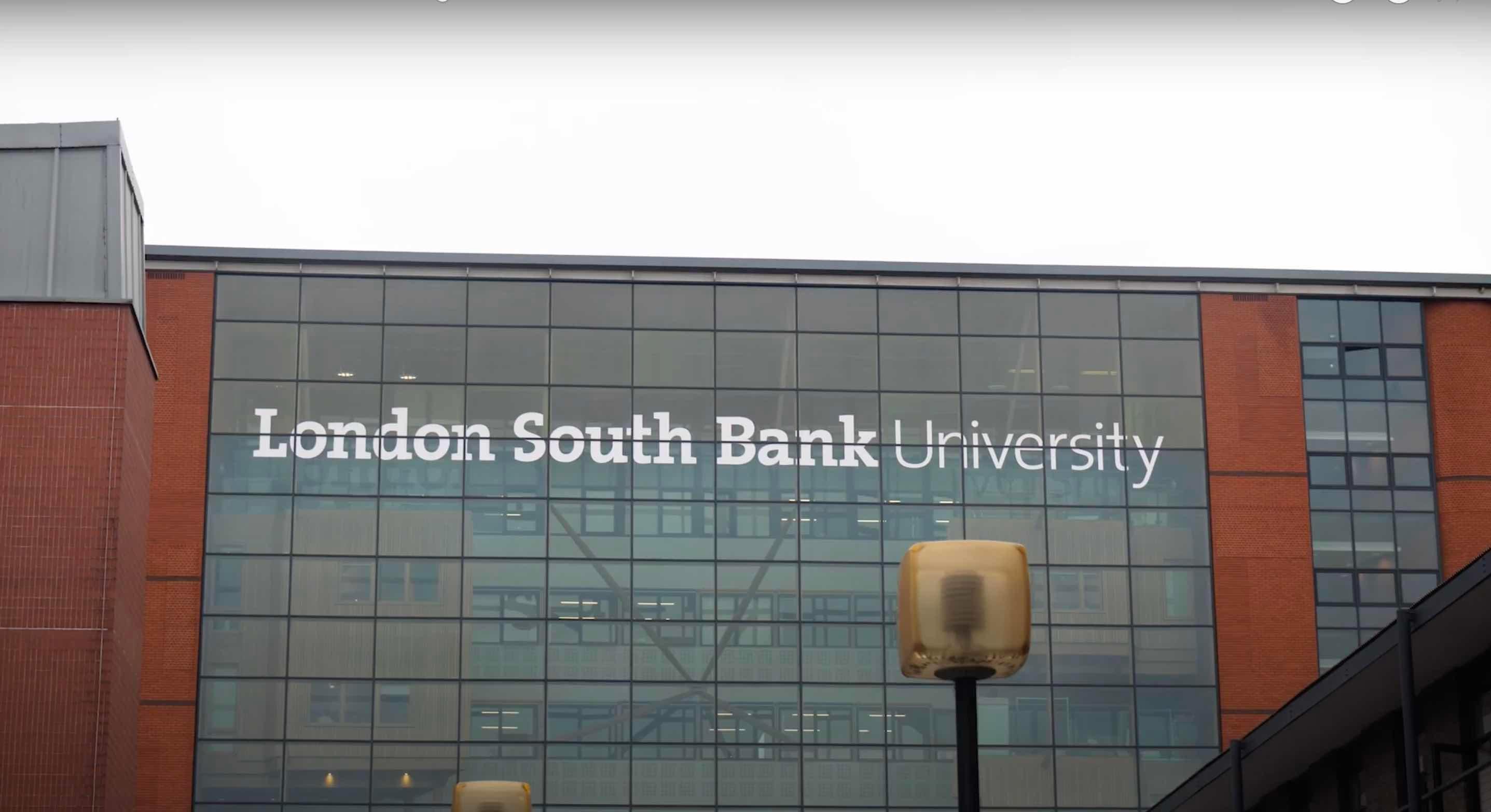 Essential Studio Equipment
Now for the part that will make your school budgets shudder. We won't deny that investing in radio can be expensive, however, how expensive is all down to your goals and how you want to implement a school radio station into your curriculum.
Dropping thousands on studio equipment can seem wasteful, but that buyers remorse will fade away when you see the value it brings to your students.
Note: The equipment below is just a small sample of the types of gear that you can get and is by no means comprehensive. For a wider variety of equipment, follow the links below.
Small Studio: Behringer 802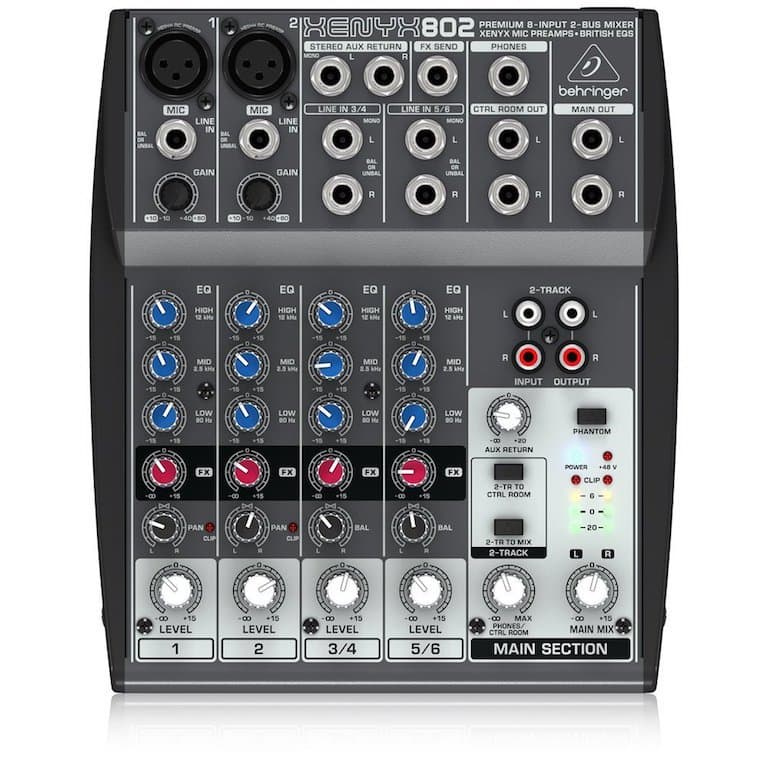 One of the most affordable broadcasting desks on the market, the Behringer 802 is the beginner's best friend.
Offering the essentials like 2 mic preamps, 3-band EQ's, 1 post fader, and 1 stereo AUX. The Behringer 802 is ideal for smaller setups.
If you're new to broadcasting desks and need a jumping-off point then this is the right place to start.
Cost: $80 / £50
Large Studio: Sonifex S0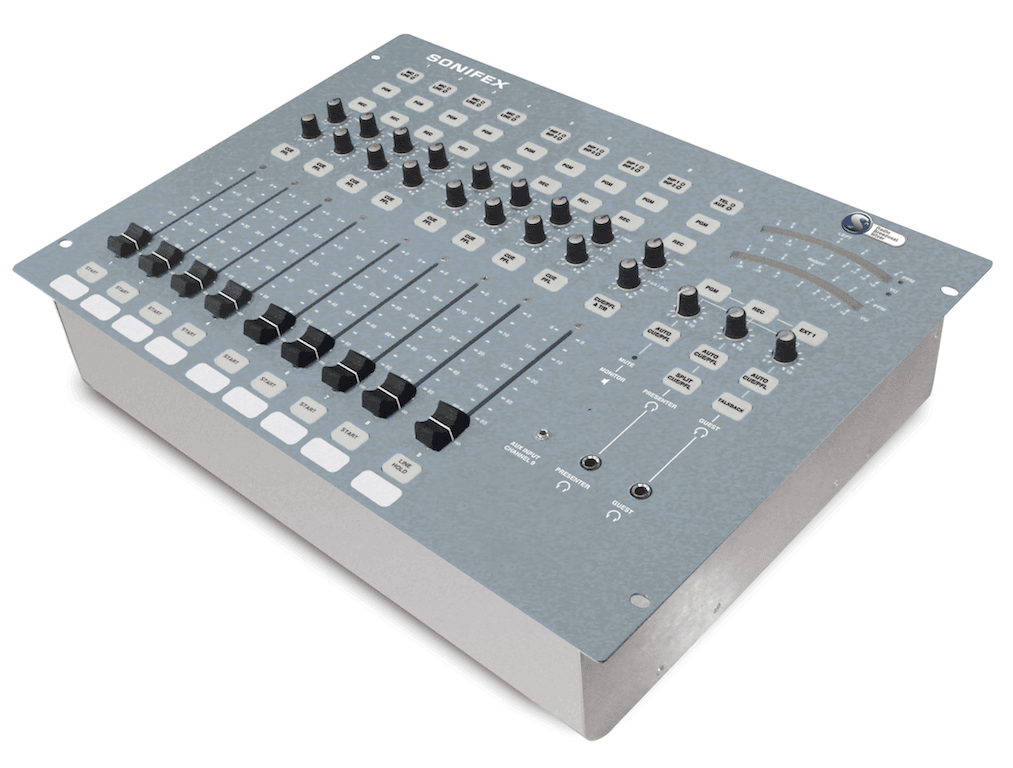 Sonifex is a specialist broadcast company that create specific desks for radio. The S0 is a great choice for getting started, it looks the part and feels like a proper broadcast desk with quality faders.
It's a simple to operate radio mixer ideally suited for community radio, educational stations, and for internet radio broadcasters.
Cost: $2740 / £2100

Small Studio: Behringer B1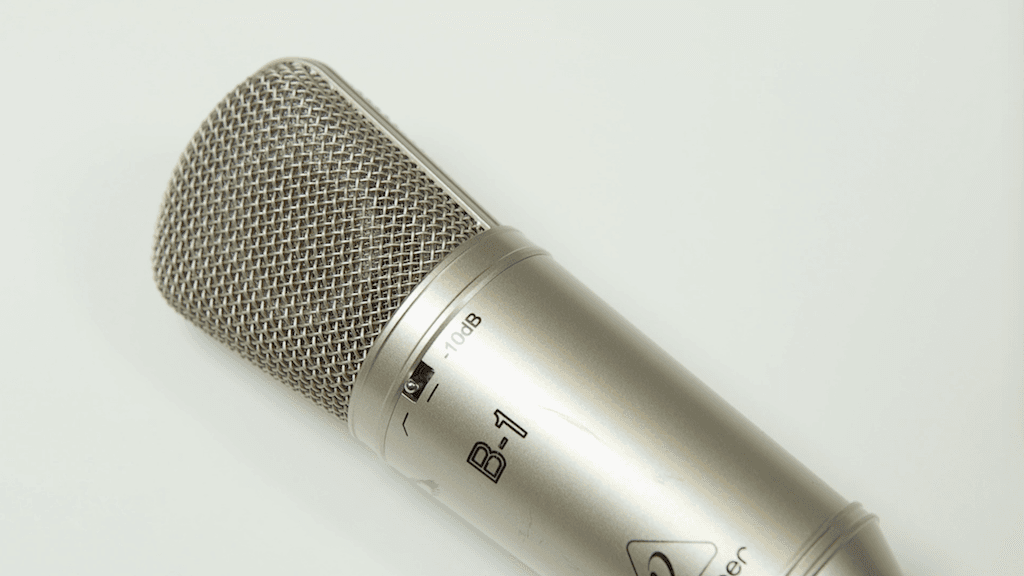 This is a budget studio condenser mic that offers surprisingly good value. The B1 works best as a starter microphone for smaller studio setups. It gives you crisp sounding audio that's hard to beat elsewhere. Personally, we love the B1. It's a good low-cost microphone if you are just starting out as it's excellent for home recordings like podcasts or live radio broadcasts.
The Behringer B1 uses phantom power to operate. You have to plug it directly into either a mixer or audio interface capable of outputting enough voltage, so you can't plug these directly into your computer or laptop.
Large Studio: Neumann TLM 103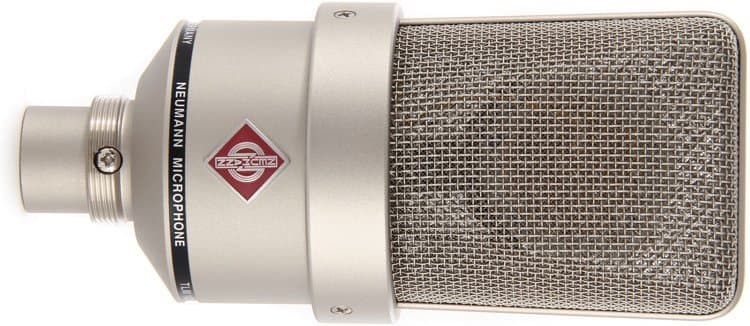 The Neumann TLM 103 is one of the best and most well-rounded studio condenser microphones available. It's widely used by radio professionals like Howard Stern and many local stations here in the UK.
With this, you get access to the kind of quality previously reserved for commercial radio studios. It's a great sounding microphone that delivers high-end professional quality audio.
Beyerdynamic DT770 Pro Headphones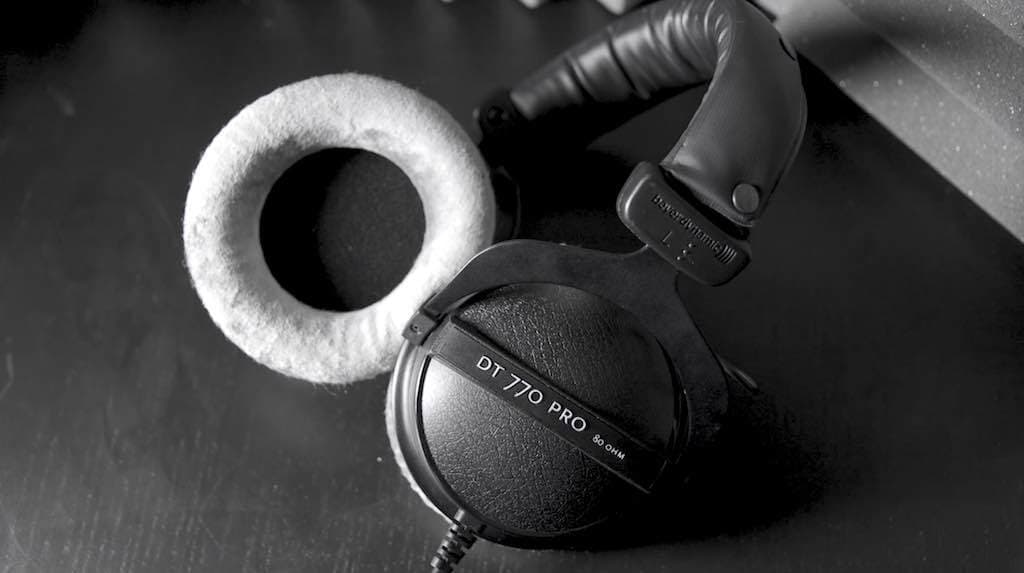 Industry-standard in the UK, the Beyerdynamic DT770 Pro headphone range provides flexible options for both professionals and newcomers to the radio industry.
There are several different types of this model which come with different jack sizes, powers, and more depending on your needs. It has great aural quality and it's practical design means that it provides good filtering from outside noise. The Beyerdynamic DT770 Pro is really a flexible and reliable option used by many radio professionals around the world.
The great thing about headphones is that your students are probably already going to have them, at least in one shape or another. You may be able to get away with students bringing in and using their own headphones if your studio doesn't have enough pairs for everyone.
Windows: Radio.co Broadcaster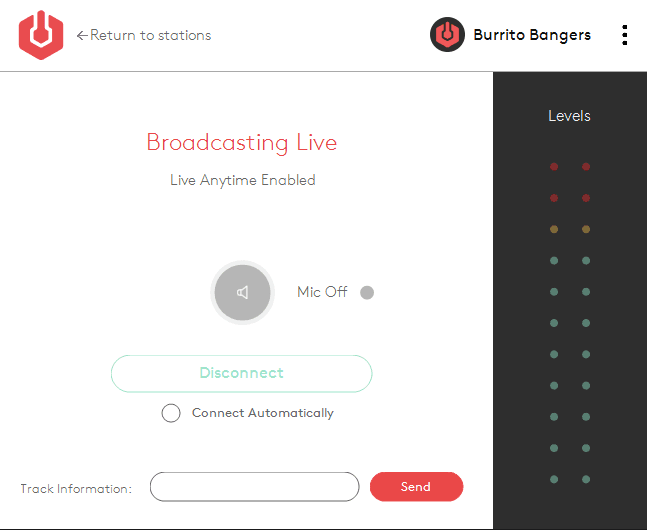 Radio.co Broadcaster is a simple way for you to broadcast your shows online.
Our Windows desktop software lets you and your DJs broadcast live from your computer or laptop. It's easy to set up and you can play music on any application such as Spotify or iTunes.

Mac: BUTT

BUTT stands for Broadcast Using This Tool, which pretty much sums up its simplicity.
Free and easy to use, BUTT offers a simple way to broadcast live with just a few clicks. It may not look like much, but it offers anyone on PC, Mac, or Linux the option to download and start using it without spending a penny.
BUTT broadcasts any input source on your computer, which is great for external microphones, mixers, or even pre-built mics, however, it only handles live feeds like talking into a microphone or your computer's sound-card, meaning it can't hijack the audio stream of a media player and broadcast it like Winamp or Nicecast.

Anderton Tiger is an easy and convenient but expensive method of getting all the equipment you need. Through them you don't really need to source your own equipment or update it, because you're getting access to high-grade gear from the get-go, it just comes with a high upfront cost. You can choose from specific types of equipment such as headphones, rack gear and microphones. You can even get them to fully fit your school with a complete radio studio package with all of their high-end equipment, which removes even more hassle.
Given the expense of an option like this, it won't be for everyone, but if you have the budget to invest in your students future this might be the way to go for your school.

7 Content Ideas for Students
Once you've got your station set up, your students are going to have to come up with shows to broadcast. You should give your students the freedom to come up with their own ideas, but conjuring genius from thin air alone isn't recommended.
Students need guidelines to stimulate their creativity and new ideas can sprout from old frameworks. Here's a selection of ideas for your school radio station that will encourage students and teachers to work together to create unique and interesting content. For more, check out 25 radio ideas you should try.
1. Interviews
Find people with interesting stories or ideas, who may be in the news or are in important positions and approach them to see if they're willing to be interviewed. This doesn't have to be figureheads, activists or anyone too high profile to get, you can approach people from within your own university or school. For instance, perhaps a student representative is doing something other students disagree with, they can appear to be interviewed and make their case, while the students can ask the questions.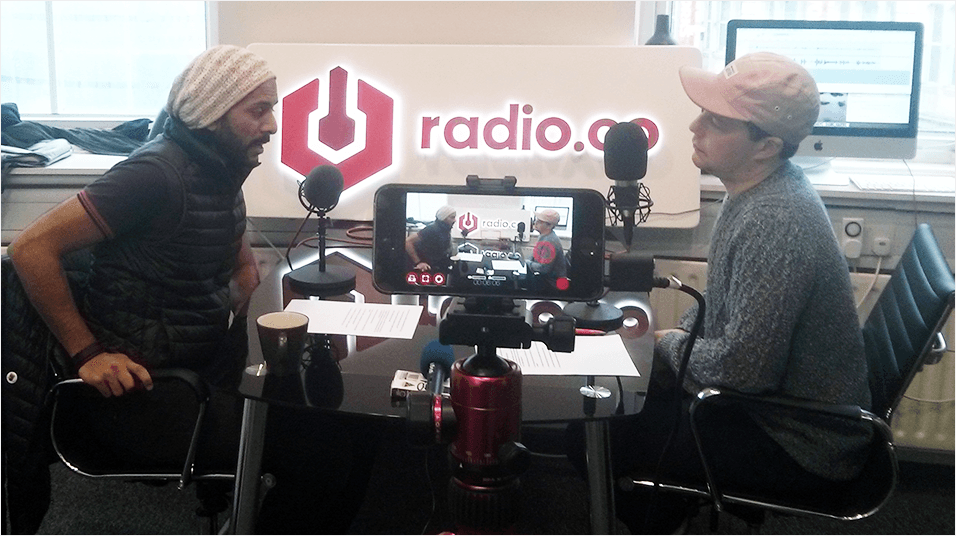 Here's some friendly advice for anyone new to interviews, your job as the interviewer is to listen, not to talk. By all means, chip in when you have something valuable to add, but don't interrupt for the sake of speaking. And avoid saying 'yes' or 'u-hm' between everything the interviewee says, or else it'll be distracting to listeners and you'll give yourself an extra mountain of work in editing if you want to clip the interview.

If you're struggling to find interviewees or want to expand your searches for interesting personalities, check out Matchmaker.fm, it's a great platform for connecting with likeminded content creators.
2. Vox Pops
You may not be familiar with the term, but we've heard vox pops on the radio. A vox pop is simply going out to a public area and asking individuals on the street a question and recording their answer. Simple and easy, although doing this can make some people anxious, so go out in teams so you have backup to support you.
Get a microphone and portable recording device, go around a local place like a supermarket, shopping centre, city centre, park etc. and ask willing participants to answer a question or two. Once you have everything, it's very easy to edit together compilations of answers that can be used in a wider context, like as part of a larger feature examining an important or interesting subject.
3. Debates
Students are full of opinions and it doesn't take much to get them riled up. By having a debate or talk show students can give themselves a space to encourage healthy debate, mutual exchange of ideas and learn respect for other's opinions while also learning how to stand up for their own beliefs.
Something like this would probably need an impartial moderator to keep the peace, online debates today show how easily people are able to go off-topic and insult one another personally when left to their own devices. Debate is a place for measured arguments and reason, so be careful that debates don't simply become shouting contests. Debates should be intellectually engaging for everyone involved and listening.
Radio.co has features that encourage talk and debate shows, such as our Talk Show feature, which you can learn more about in our article on how to record a radio show from different locations.
4. Social Media Posts
Social media is everywhere and everyone is on social media. If you want to engage with as wide an audience as possible, you need to be active on platforms like Facebook, Twitter, Instagram and more. You don't have to post anything big or special, maybe just memes, quick questions or personal updates if you feel like sharing. Integrity and honesty, both intellectual and emotional, draws listeners in.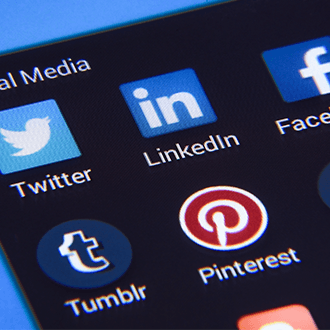 People are used to figures from old forms of media being distant and aloof from their audiences, you can use your social media presence to sincerely remind people you're a normal person just like them. This kind of engagement with your audience can even draw in new listeners from outside of your school or university.
Learn effective social media strategies by reading 10 ways to get new listeners using social media.
5. Live Callers
A staple of every morning show, live callers adds audience participation into the mix, allowing your listeners to take part and have their say on a show they enjoy. This kind of participation can add some great flair and colour to your shows, introducing different opinions and stories, as well as bringing your audience closer to you.
There's more than one way to take a phone call on-air, so learn how to take live calls with mix-minus.
6. Audio Plays
Get students to write plays and perform them on air. This is a fantastic way for both English literature and performing arts students to get involved and hone their skills in a medium they wouldn't get much chance to experiment in otherwise. You can host plays in live or editing form, both coming with their own unique challenges and obstacles.
7. Live / Pre-Recorded News Bulletins
Get students to go out and source their own news, do their own fact-checking, and write their own news scripts to challenge them to engage with these topics and find engaging ways of communicating them to an audience. They can even incorporate other content ideas into their news reporting, including holding debates on hot topics and including vox pop compilations to help to outline and contextualise what you're discussing.

Don't Miss Out, Start a School Radio Station
Radio is the best medium for self-expression and learning, and your school can benefit from Radio.co's easy and intuitive systems today. Start a school radio station and help your students develop skills that will help them for years to come.