Logitech Mevo: Video Cameras for Radio Stations
Hiding behind your microphone is no longer an option. Bring the human element back and connect with your listeners using the Logitech Mevo video cameras for radio stations.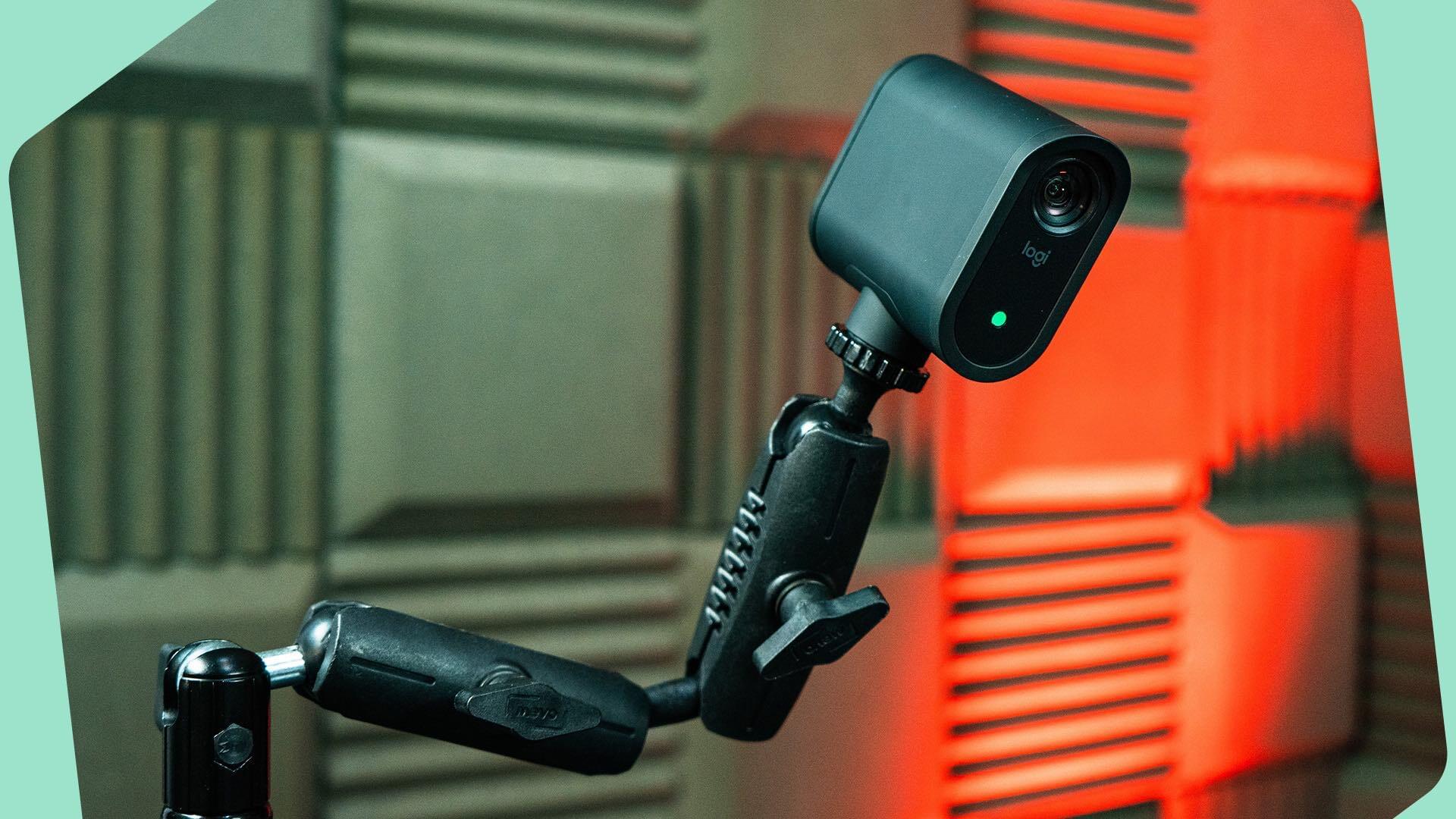 Nowadays, radio is more than just audio. Stations like BBC Radio 4 regularly stream live video feeds from their studios, chopping up content to push out on social media. Video cameras for radio stations may seem like just another tool in your arsenal, but they're vital for reaching listeners who'd otherwise miss your shows.
But with so many cameras on the market, you'd be forgiven for not wanting to take the leap. Luckily, the Logitech Mevo multi-camera setup has you covered.
From what's in the box to streaming vs recording, here's everything Mevo.

Logitech: From Keyboards to Cameras
Logitech are probably most well-known for mice, keyboards, and headsets. But the Swiss-American manufacturer also has a hand in some other beloved audio gear like the Blue Yeti microphone. Not to mention a few other brands you might be familiar with like ASTRO Gaming, Ultimate Ears, Jaybird, and Streamlabs. So they know a thing or two when it comes to professional studio equipment.
Enter the Logitech Mevo cameras.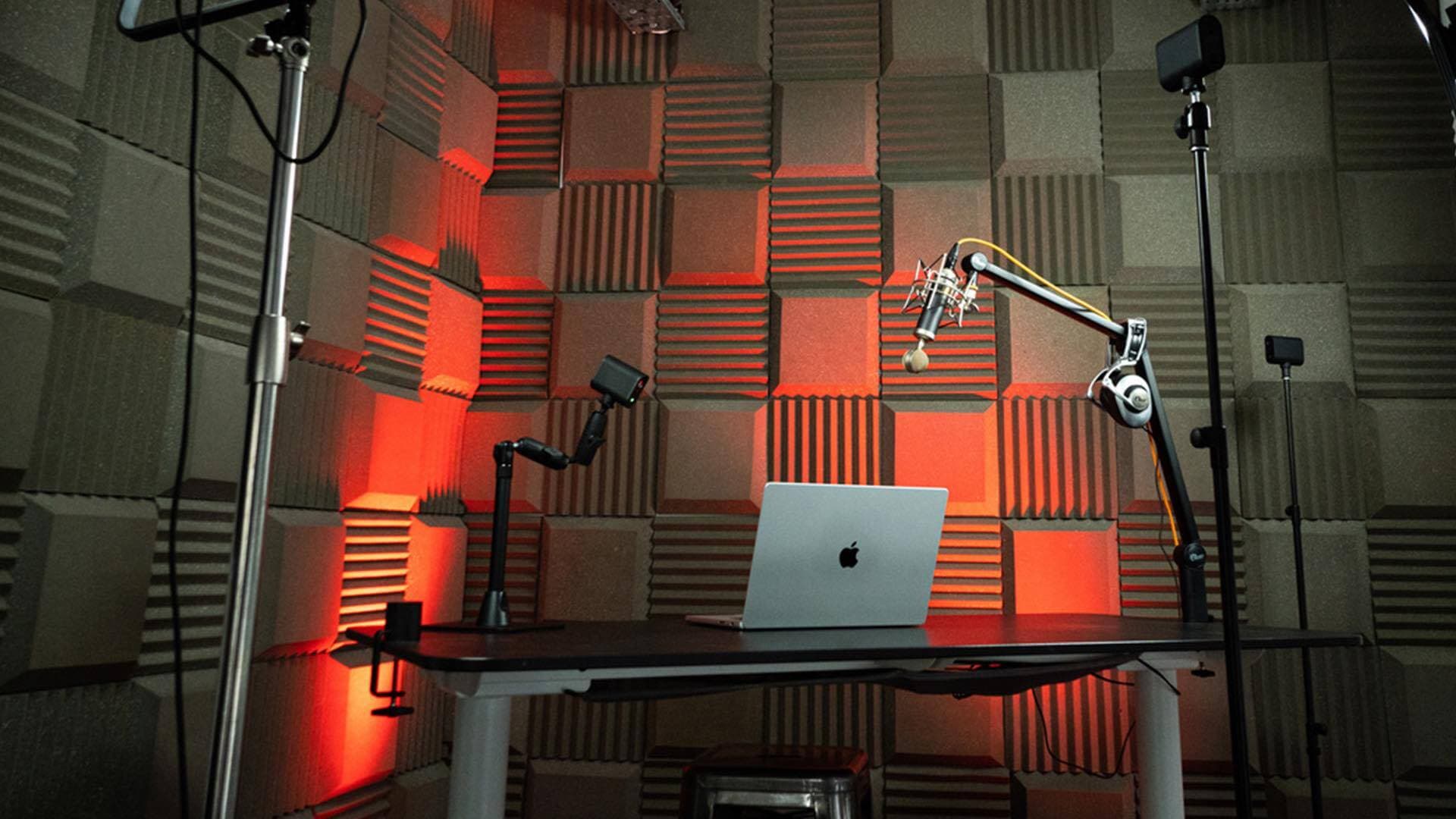 Touted as the next step up from the humble webcam, the multi-cameras have been designed for creators to stream in full HD.

Easily, simply, and gloriously stream yourself across the world.
And with everyone shifting to video, like podcasters, gamers, musicians, and countless others, having video cameras for radio stations is the next logical step.
YouTube, Facebook, and Twitch are the name of the game. But the Mevo cameras offer both recording and live streaming that work with the most popular video platforms. So you can easily capture footage for planned sets or use the cameras as part of your studio rig.
Unboxing the Mevo Cameras
Let's address the elephant in the room. The 3-pack Mevo multi-cameras are priced at $999. Whereas the solo camera comes in at $379.99.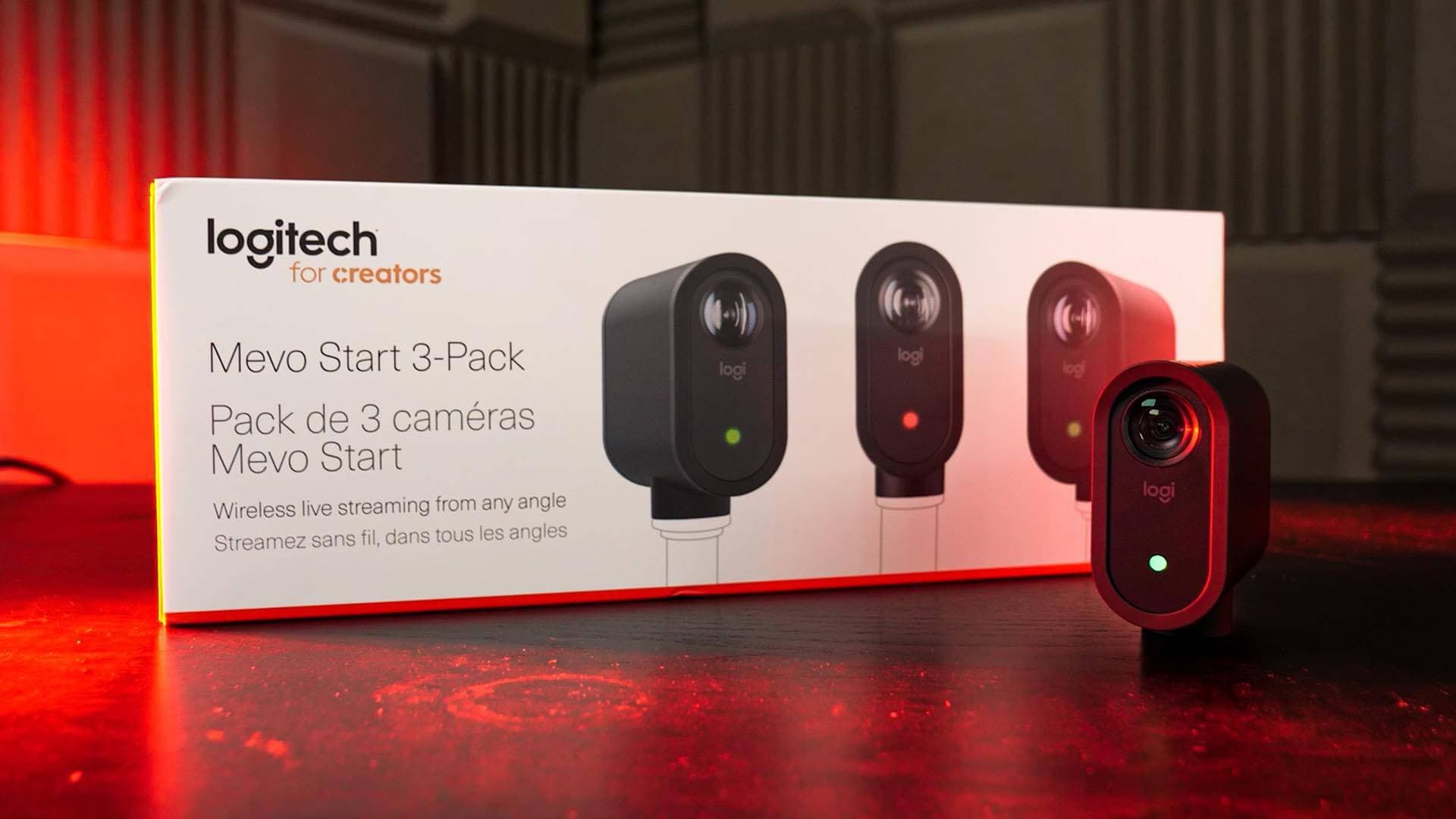 For the extra cost, the 3-pack solution is worth it. Multiple small, but powerful cameras are better suited at capturing angles or guests/co-hosts so you've got more footage to play with and ultimately keep viewers focused.

More cameras = better focus
(pun intended).
Although not included, Logitech offers a few accessories to make managing the Mevo cameras easier. Like the floor and table stands, both $79.99 each.
Tech Specs

Call me a nerd, but the inner workings of audio equipment are always good to have at hand. At least above all else to compare against others on the market if shopping around. So with that in mind...
Video: 1080p encoding in HEVC or H.264.
Lens: f2.8 3.6mm EFL with low distortion. 83.7 degree DFOV.
Audio -

Internal: 3 MEMS mics with spatial processing.
External: 3.5mm aux input, USB-C audio input (via Mevo Mic App).

Power: Battery, charging via USB-C cable.
Camera Dimensions: 8.7 x 3.4 x 7.5cm.
Camera Weight: 232g.
Worth noting, the Mevo is compatible with most streaming platforms like Twitch, Facebook Live, YouTube, and even RTMP. So there's very little limitation depending on how you plan on using the cameras.

The Mevo Apps
Just like a good double-act, the Mevo cameras come with their own apps.
The Mevo Multicam app (available on Android and iOS) lets you connect directly to your favourite platforms (YouTube, Facebook, etc), mix audio together, add graphics, and a whole bunch more.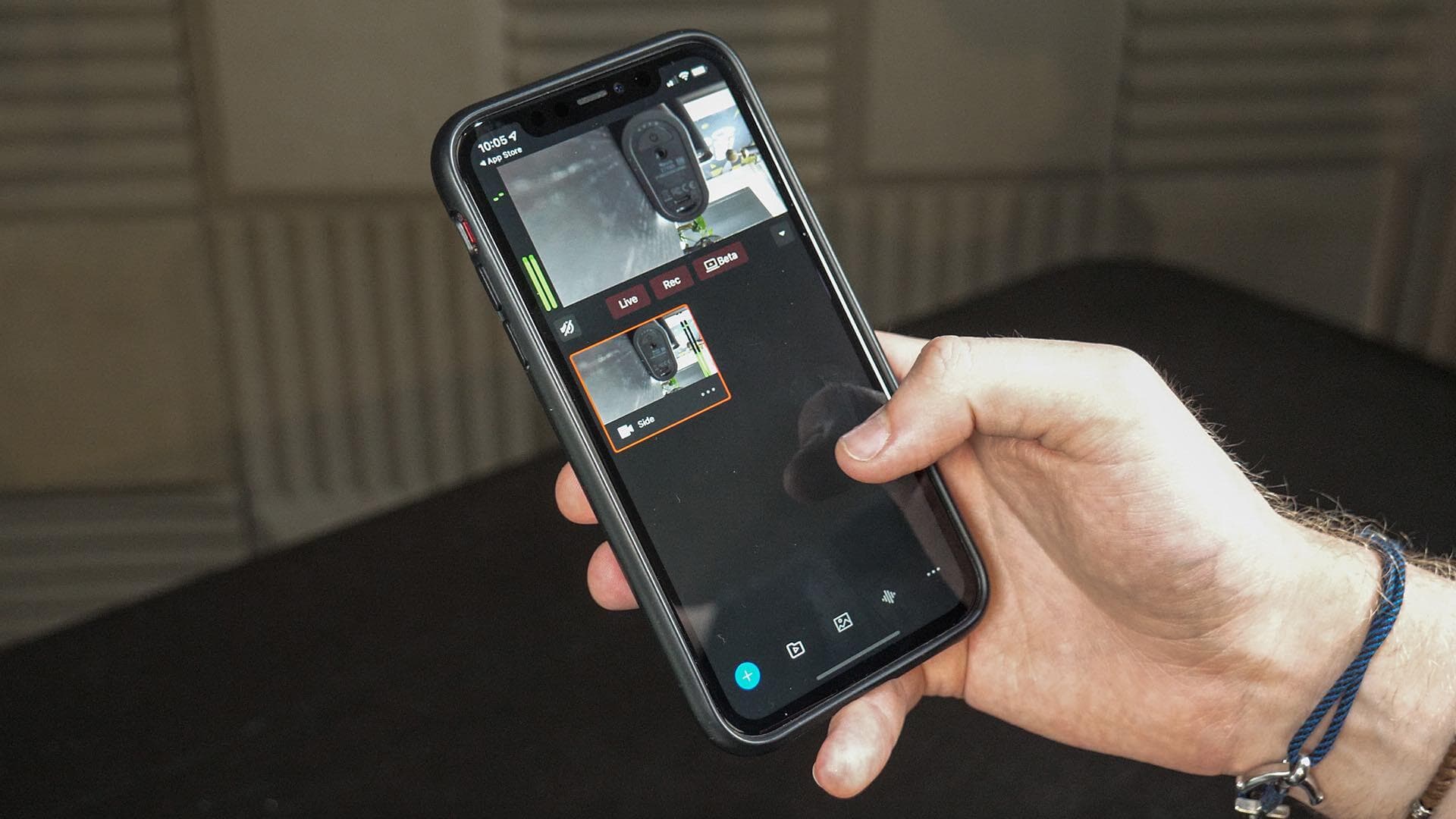 Once paired with the app, the cameras offer a live view with sound levels next to each device, quality, and a few other handy tools.

Instantly live stream to your favourite platforms.
Without going into too much detail, the app allows you to record or live stream with a few essential tools to manage your output. Most noticeably, the Auto Detector feature. The handy tool switches multi-camera angles based on either motion or a timer, freeing you up to focus on things behind the scenes or in front of the cameras.
Live Streaming
As the Mevo app takes care of live streaming for you, there's little reason to overcomplicate your setup by rerouting audio through mixers (unless you have a current setup or specific goal in mind).
Once your streaming settings are configured for each platform, just go live.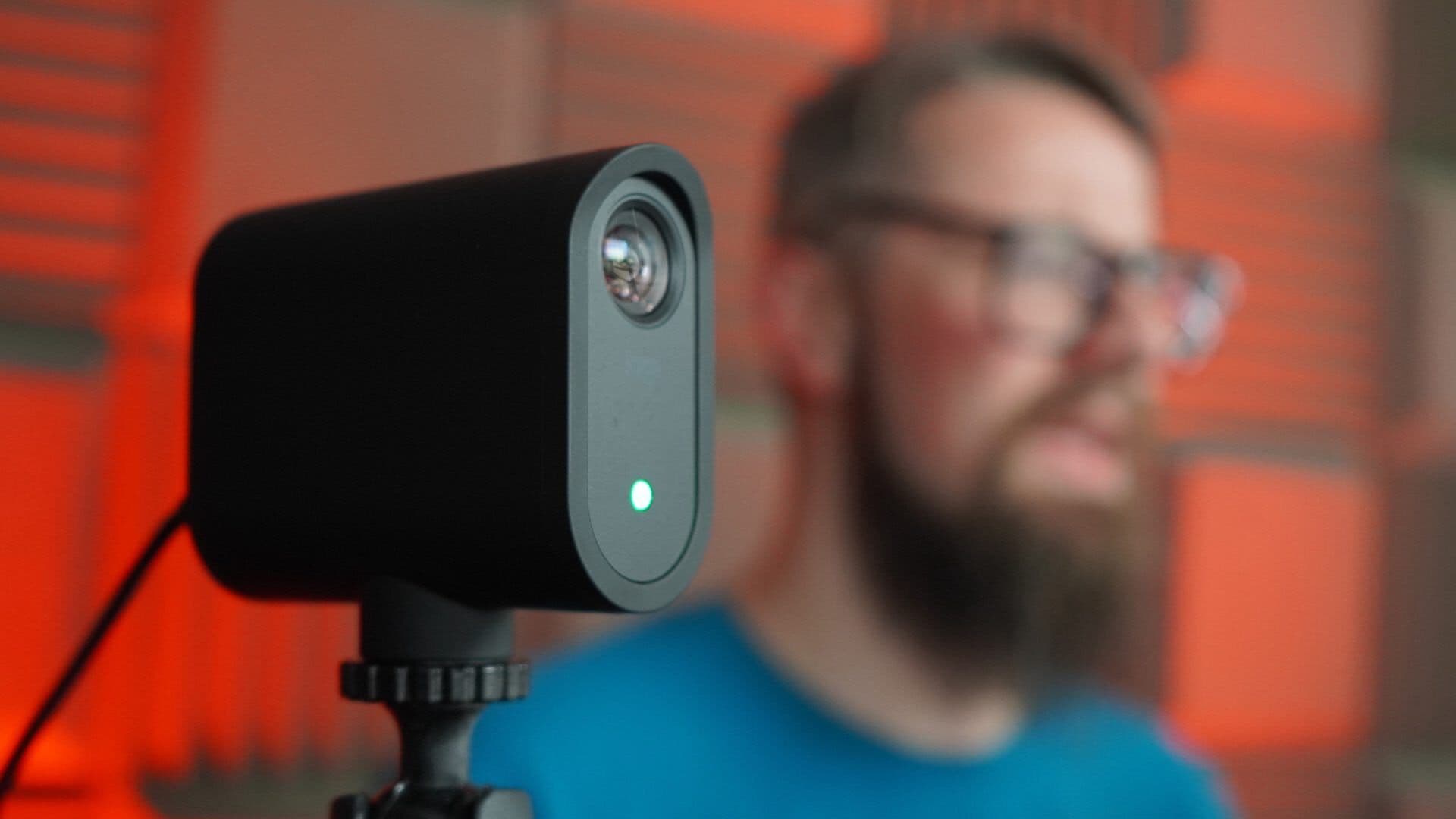 Speaking of which, the Mevo Multicam app supports:

Facebook Live
YouTube
Twitch
Twitter
LinkedIn
Vimeo
RTMP
NDI®
Currently in beta, the app also supports video conferencing platforms for meetings, making it easier to show off your board room (or back bedroom depending on where you are) in style:
Zoom
Google Hangouts
Microsoft Teams
Streamlabs
MimoLive
Ecamm
mmhmm
Final Thoughts

Logitech's mission was to create a product for creators. But creators in general. No easy task when each type of creator has different goals in mind.
But that's exactly what Logitech has achieved with the Mevo. Making visual broadcasting uncomplicated for any radio host or podcaster looking to add video to their wheelhouse. And sure, the cameras clock in at a hefty $999 (3 pack). The trade-off is ease of use, especially with the Mevo Multicam app.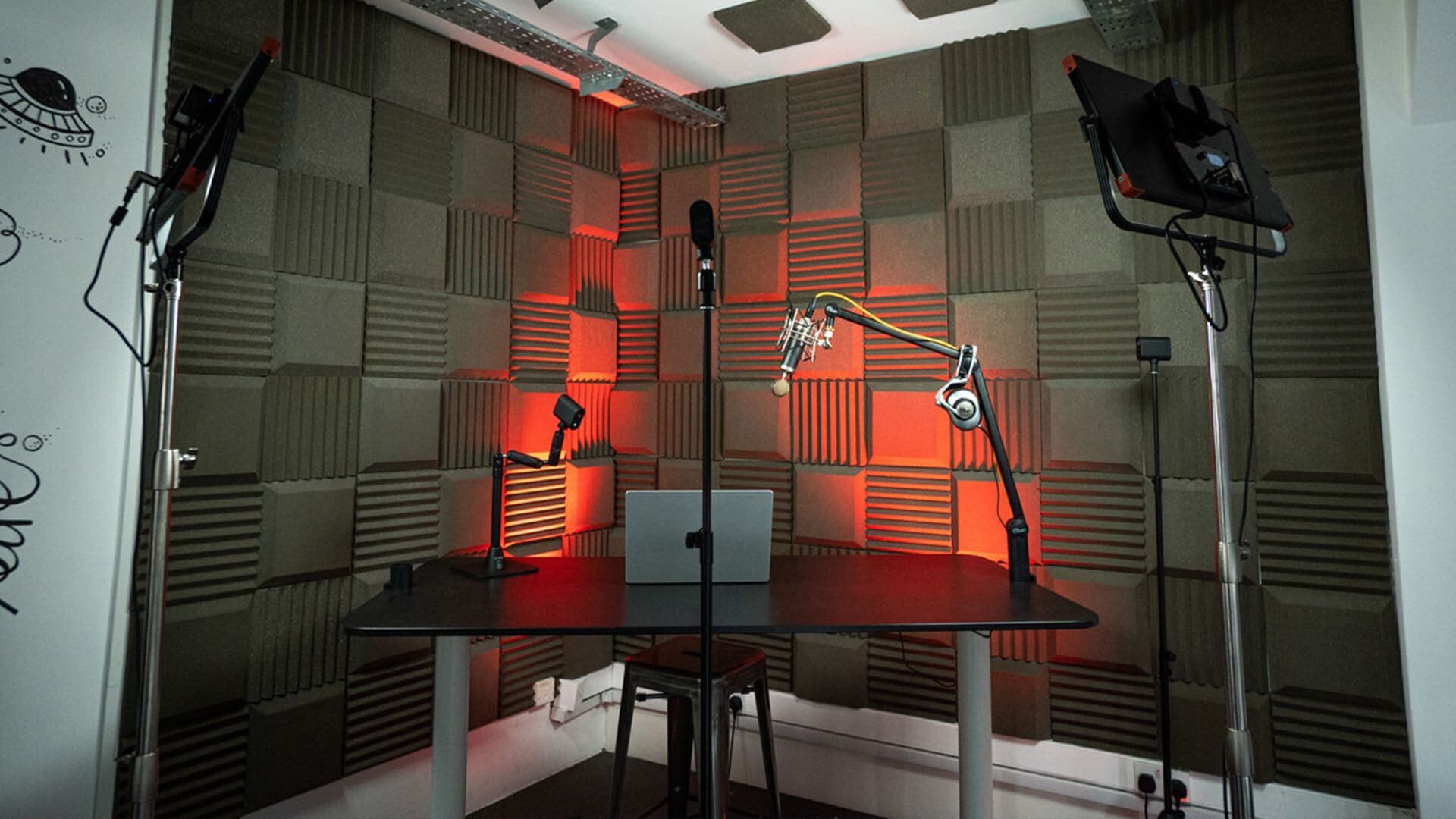 But everybody's setup is different. Video cameras for radio stations come in all shapes and sizes. If you've got your own cameras, mixers, or mics, there's always the bespoke approach like the Blackmagic Web Presenter setup.

In saying that, the total price for 3 good DSLR cameras, shotgun microphones, cables, software, etc all start to add up.
So if you're looking at yourself in the mirror and deciding you have got a face for radio, then you can't go wrong with Logitech's Mevo cameras.