3 Essential Video Streaming Software for Radio Stations
Reach a bigger audience by putting a face to the name on YouTube, LinkedIn, and Facebook with essential video streaming software for radio stations.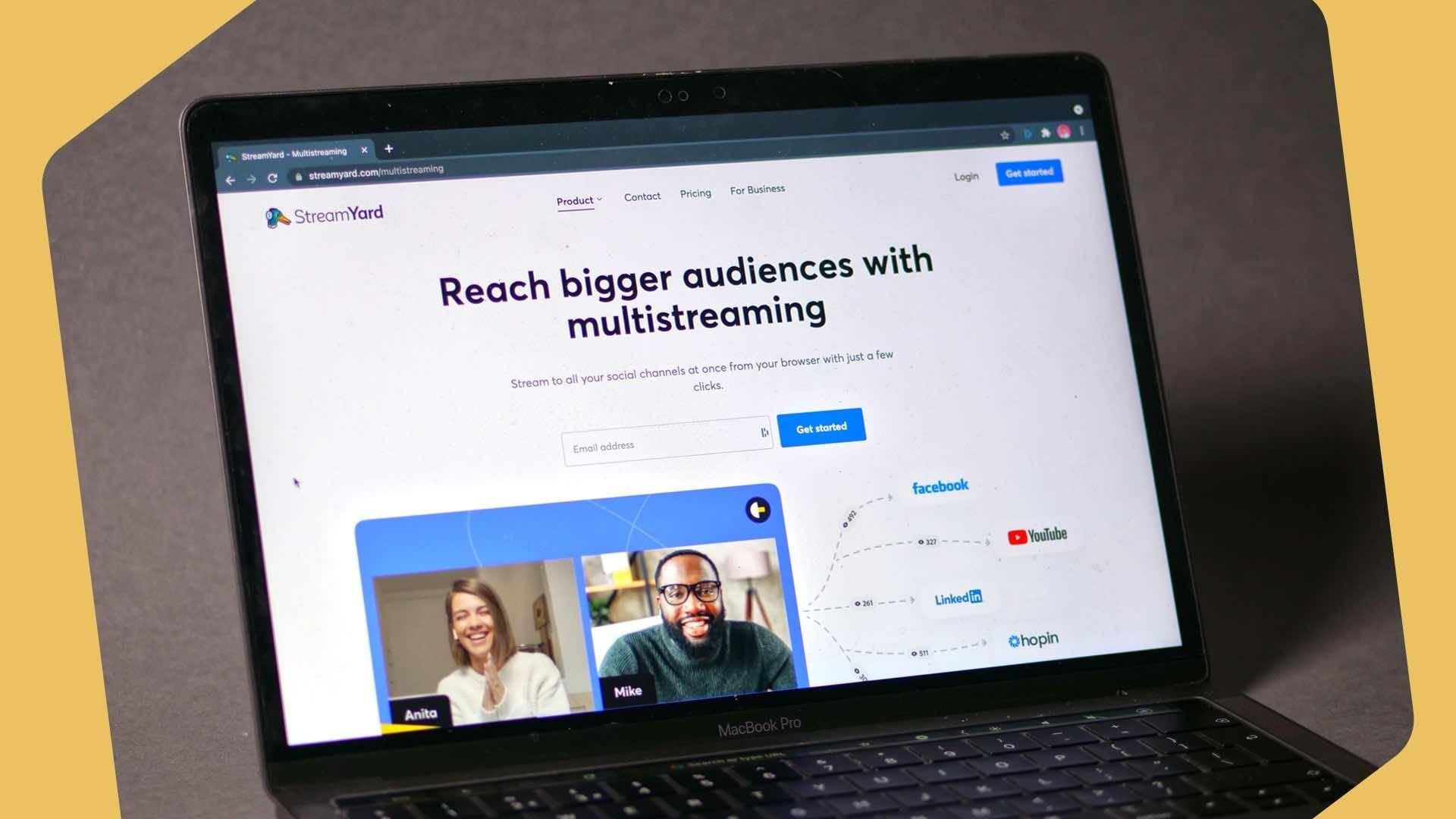 Radio doesn't have to be just audio. Popular stations like BBC Radio 1 and WCBS prove that successful shows work best when reaching new and exciting audiences on different platforms like YouTube, Twitter, LinkedIn, and many more. Video streaming software for radio stations simplifies the visual element. So cut to the chase with 3 essential solutions that are worth trying on your own radio shows.
Why Radio Benefits from Video
Audio is passive consumption, so whilst it's on in the background listeners can do other things like cooking at home, studying for an exam, or driving to work. Most likely your listeners aren't focused as their full attention is elsewhere. Enter video.
Contrary to what news media says (we're looking at you 'video killed the radio star' headlines), video doesn't take away from radio shows, but rather adds another layer. When guests react, the nuances of facial expressions are captured for all to see. Length conversations that excel on a radio show might not on other places like Twitter were short-form media is preferred. So short snippets work best to highlight sections of a show, just like BBC Radio 1 and WCBS.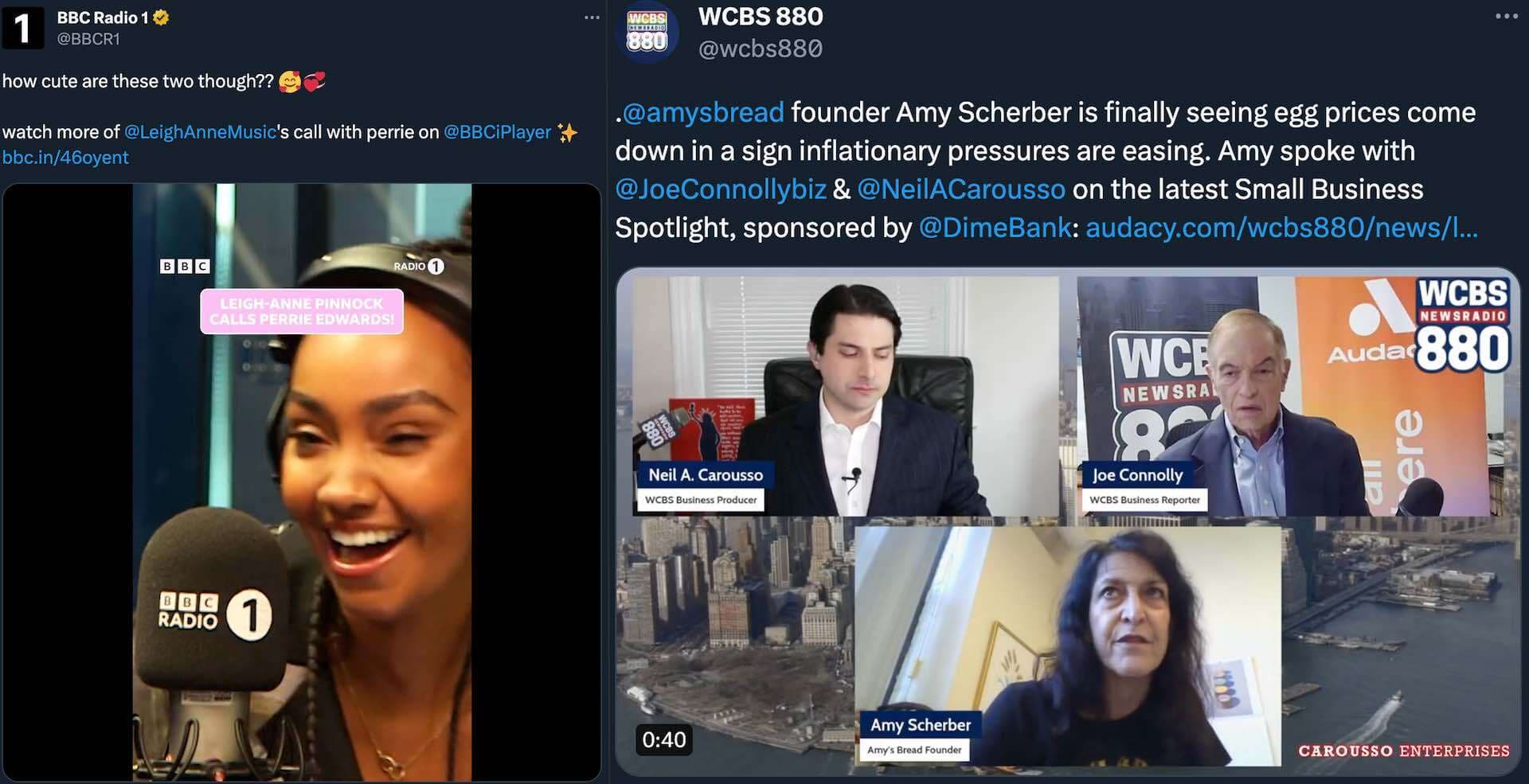 Sharing video snippets goes beyond radiowaves (or in our case, online waves). Social platforms like Twitter, LinkedIn, Twitch, and YouTube deliver content to people otherwise not tuned in, so your shows reach new listeners.
3. StreamYard: Simplified Video Streaming
The browser-based live video streaming software is perhaps the most agile and easy-to-use tool on the market. StreamYard acts as a relay, streaming simultaneously to multiple channels like YouTube, LinkedIn, and Twitter. Plus, shows can be recorded and downloaded in high-definition.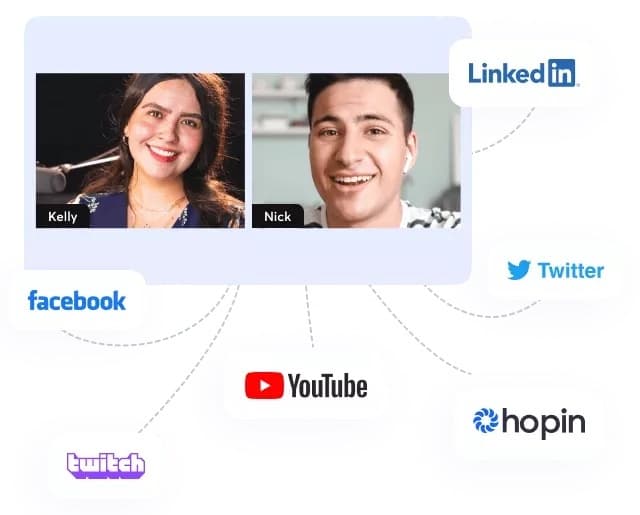 StreamYard can be customised with overlays, backgrounds, colours, and your station's logo so your shows are on brand, regardless of the platform.
How to Setup StreamYard
StreamYard is a paid service, but offers a free plan with limited features like max recording length. Once you've joined add one or several destinations.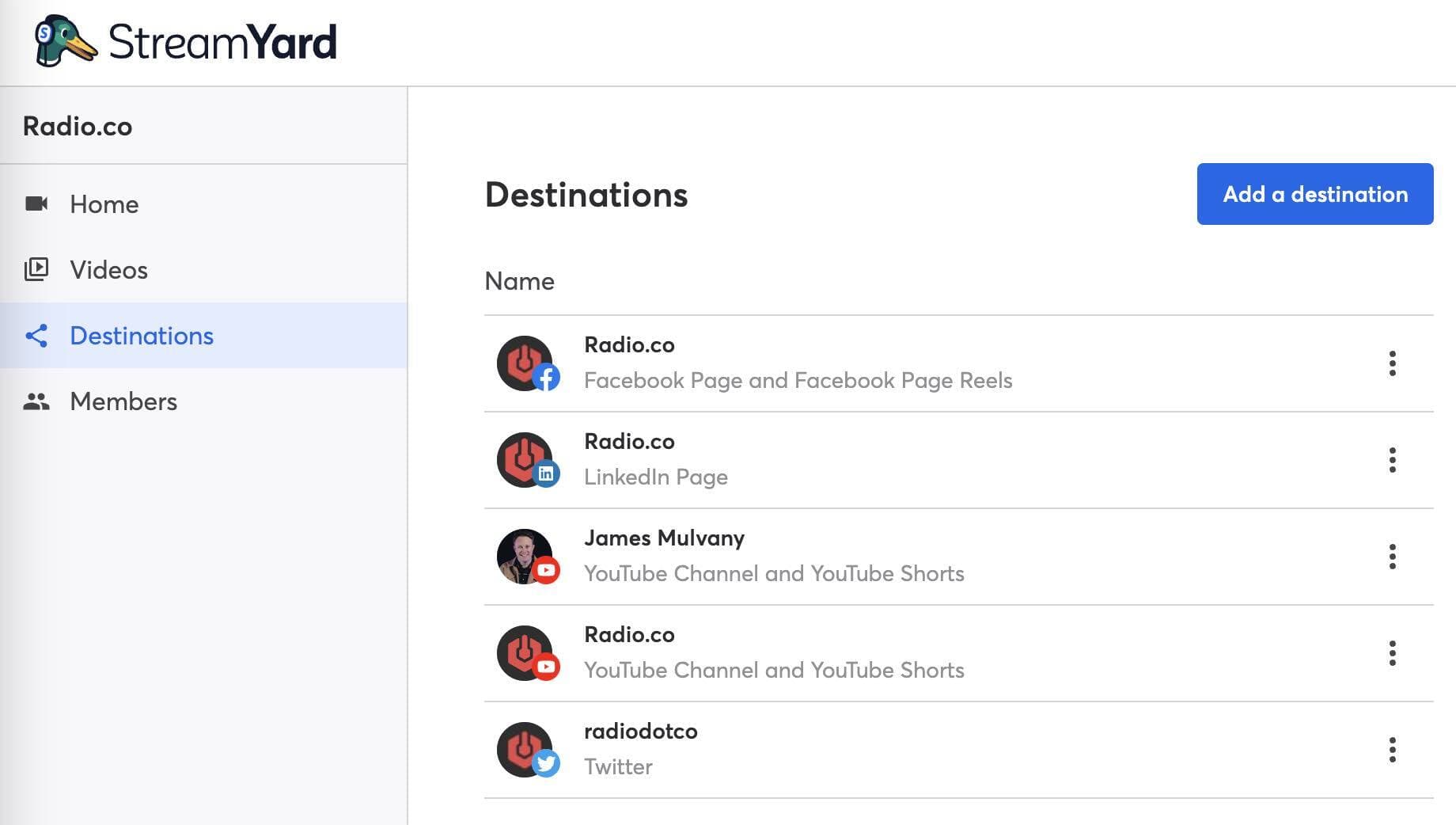 Each platform requires you to go through security checks to authorise SteamYard to access your account. Once authorised, the platforms will appear as selectable destinations when you're about to stream.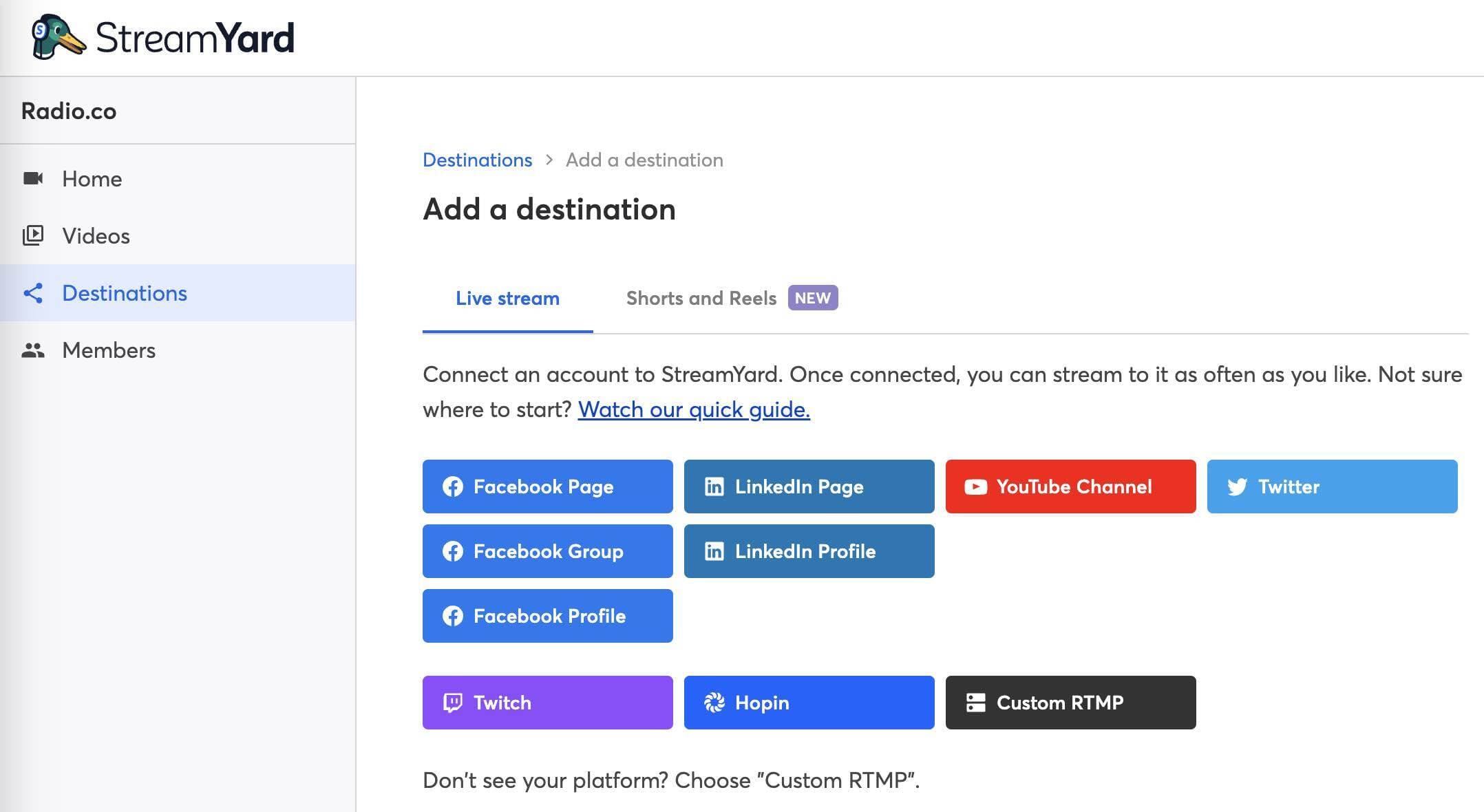 Creating a stream offers a few options: live streaming, recording, and on-air webinar. If you plan on broadcasting your radio show to platforms like LinkedIn, then the live stream option is your best bet. But your path might diverge at this point and offer different options.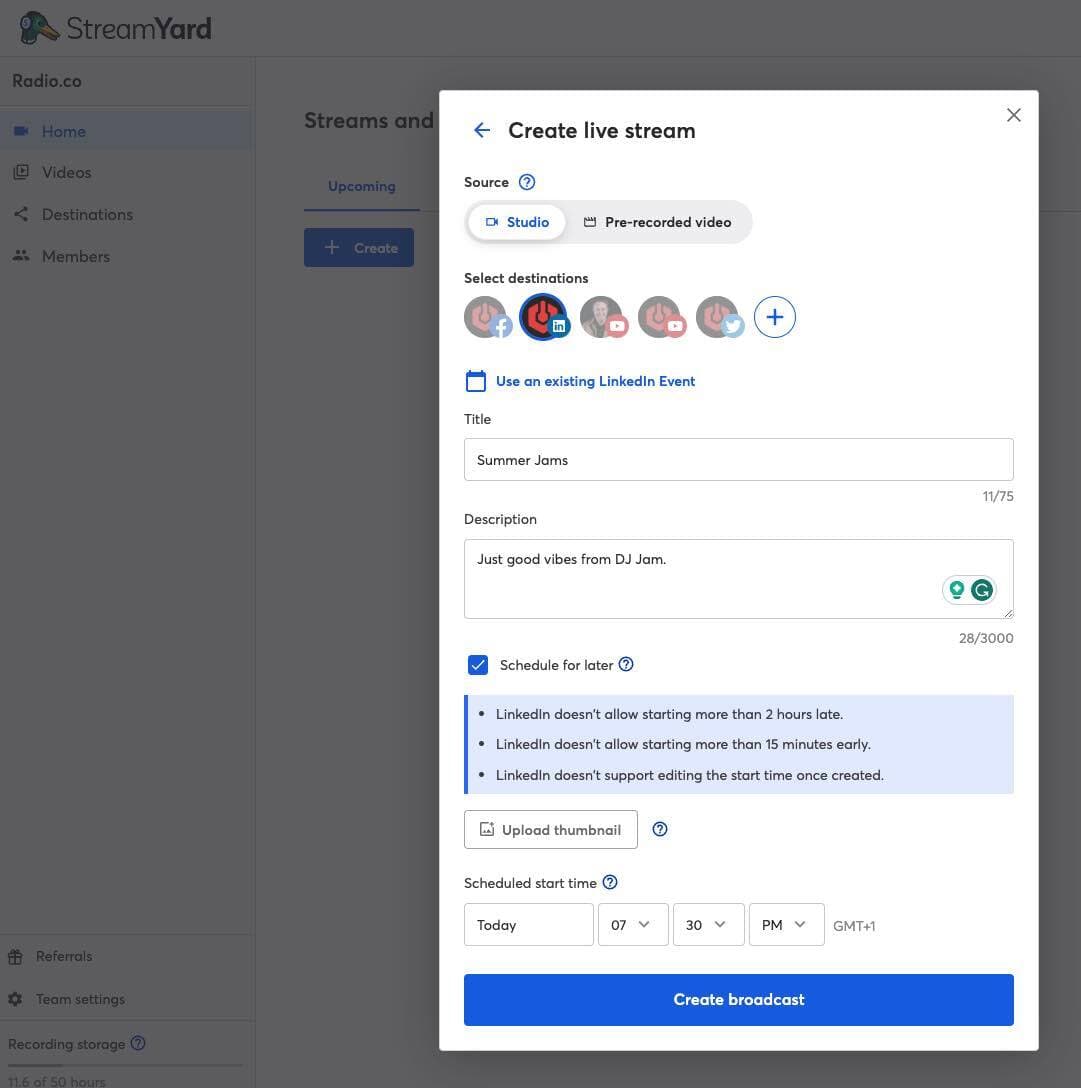 Scheduled video streams will be ready for when your shows are about to go live. Depending on your chosen platform(s) there will most likely be limitations in terms of when you can start, length, and when you finish.

StreamYard's studio acts as a staging area. Customise settings like your camera, microphone, and other useful tools so the video streaming software works for your radio station.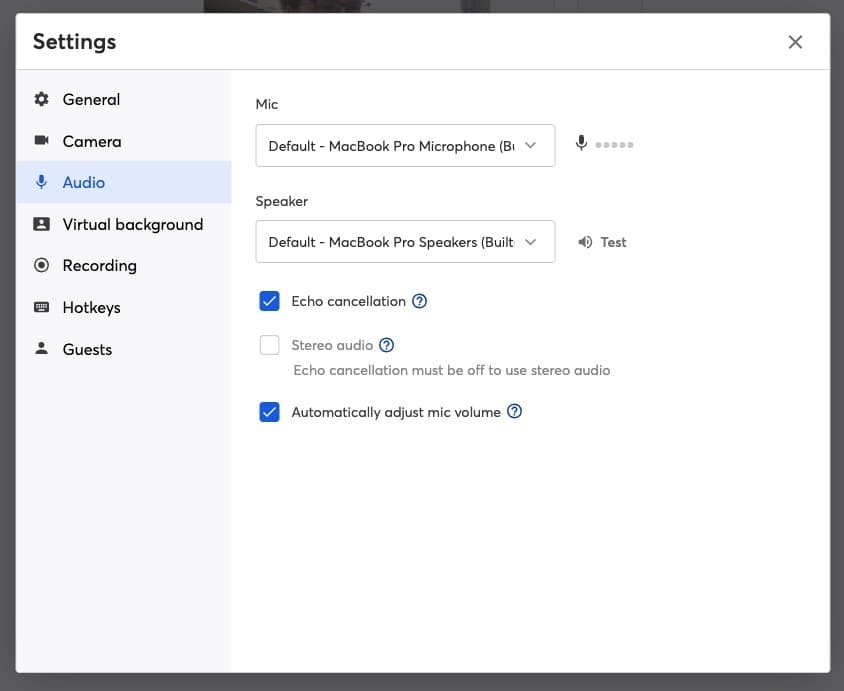 Within StreamYard's studio, there are handy tools to manage your show like branding your stream so viewers recognise your radio station. Before going live, it's worth setting up the staging environment to make your live shows easier to manage.
StreamYard is by far the simplest video streaming software for radio stations on this list due to the nonsense browser user interface.
2. Restream: 30+ Live Streaming Platforms
Just like StreamYard, Restream is browser-based video streaming software. But Restream boasts an impressive 30+ social platforms that you can stream to at once. So it's a handy service to broadcast live to multiple platforms if you have a presence on all the well-known places like YouTube, Instagram, Facebook, LinkedIn, and even Zoom (plus, countless others).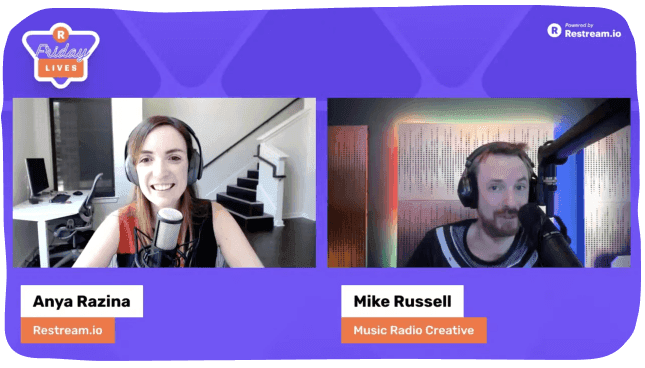 In terms of features, the Restream studio has similar tools as StreamYard like overlays, scheduling, and recording streams. But the most useful are the many integrations like OBS that offer greater control over your stream (more on that later).
How to Setup Restream
Restream is a paid service that offers a free plan. To broadcast your radio shows, open up the app, then select and configure your destinations.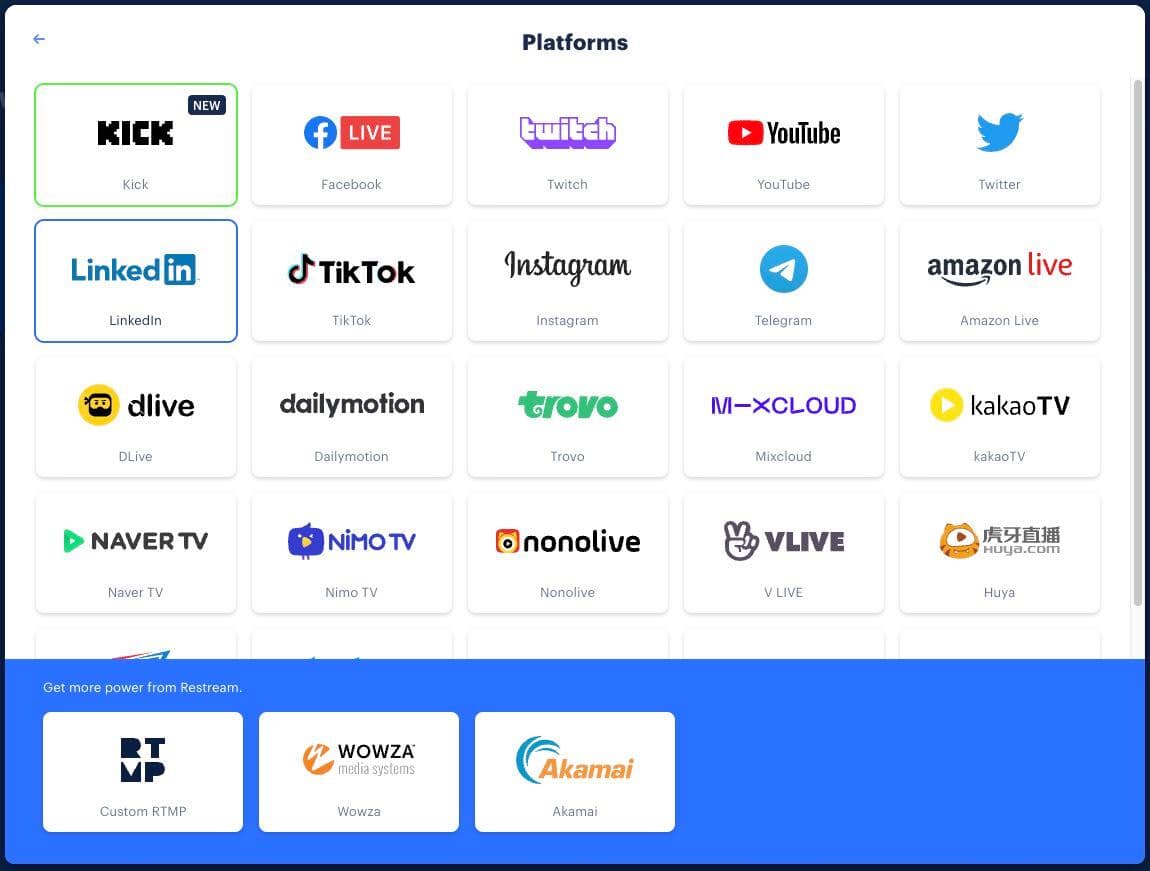 Similar to StreamYard, Restream has a studio to manage everything in one place. Useful tools include graphic overlays, screen shares, multi-screen splitting, in-app messaging management, and a few more that are worth your time.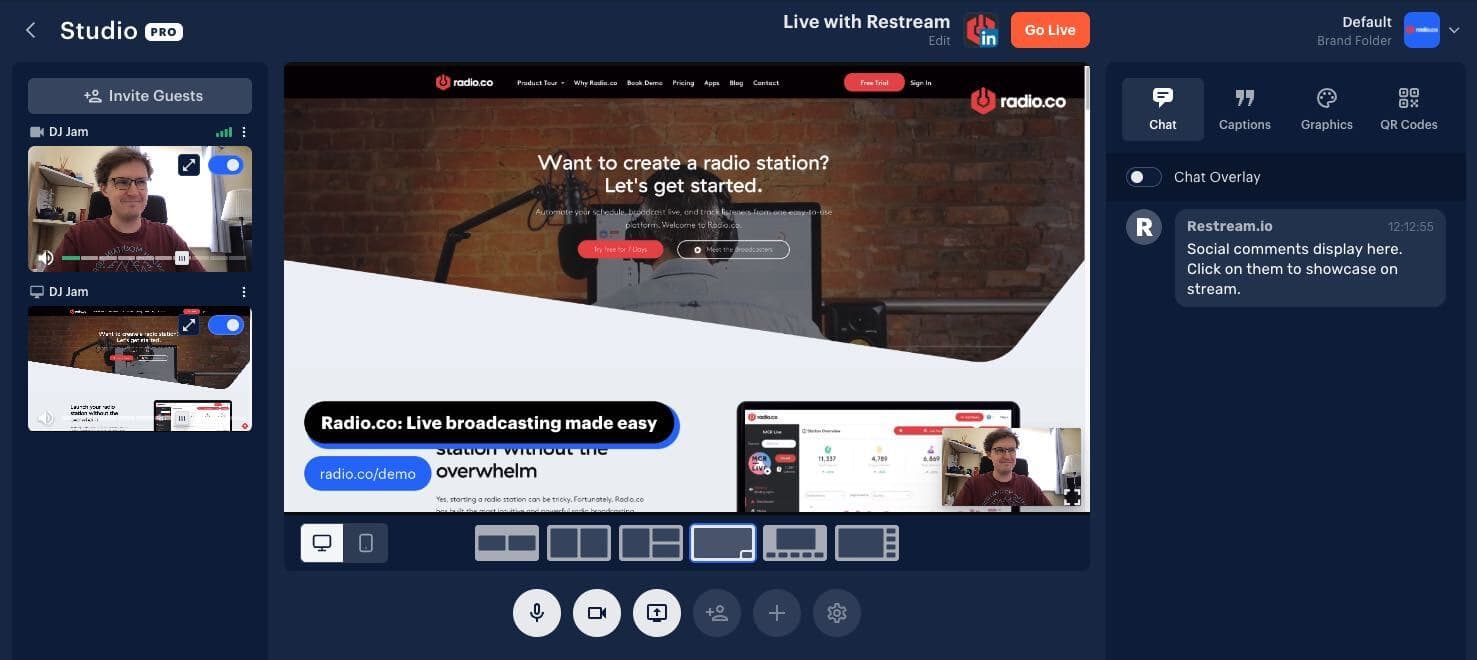 But the star of the show is the Real-Time Messaging Protocol (RTMP). In short, it allows you to configure third-party software like OBS. Speaking of which...
1. OBS: Technical (But Free) Solution
Unlike StreamYard and Restream, OBS is open-source and 100% free. So there are no limitations getting in the way of configuring the stream the way you want.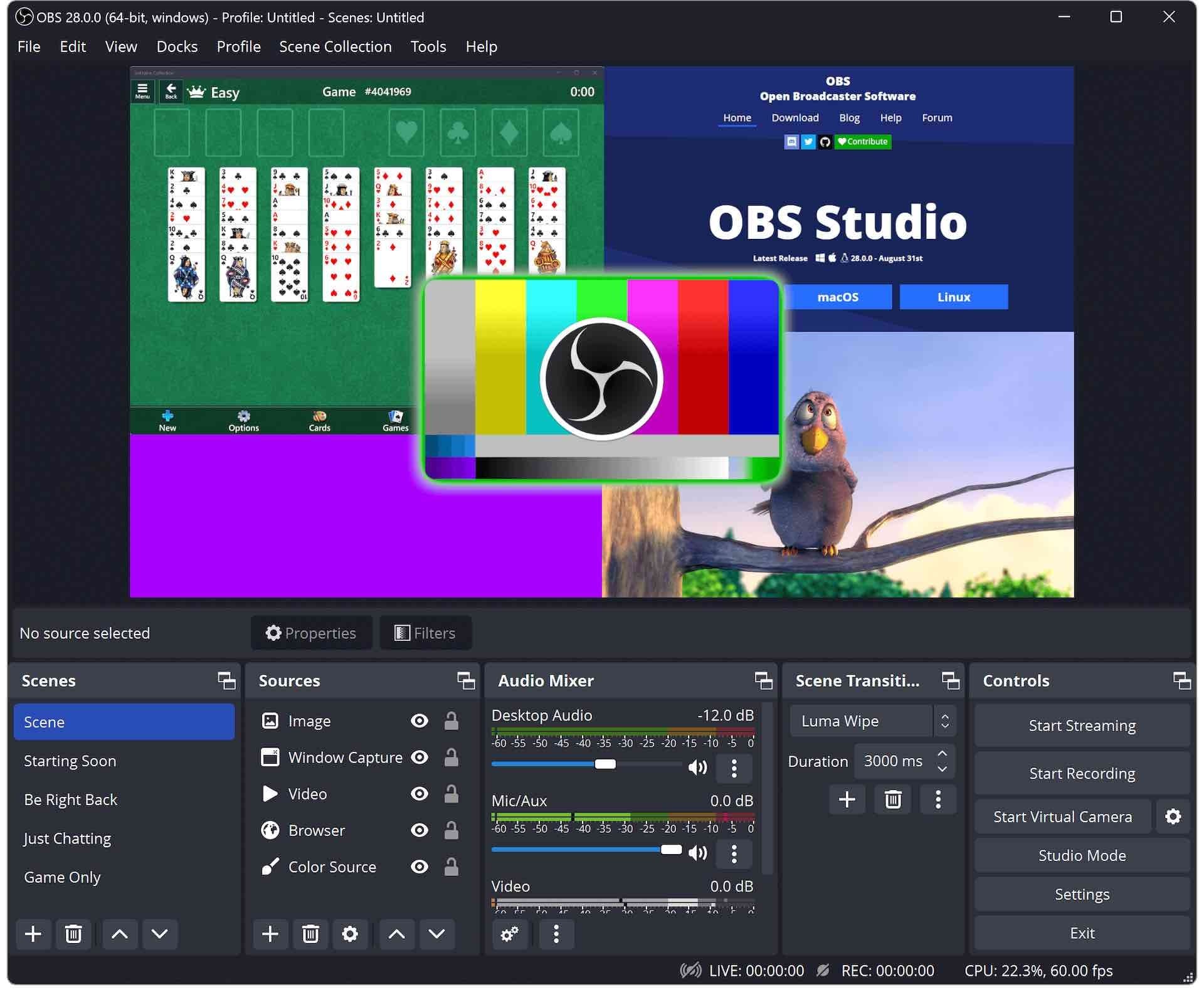 However, OBS isn't browser-based and doesn't offer multiple streaming destinations. But services like Restream work with OBS so you can get the best of both worlds.

How to Setup OBS
OBS is downloadable desktop software for Windows, macOS, and Linux. Once downloaded and running, the next steps differ depending on your configuration. So in this instance, we'll look at RTMP with Restream. But the same setup can apply to other platforms like YouTube and Facebook.
In Restream, grab the stream key.

In OBS > Settings > Stream, select Restream as the service and add the stream key. The additional settings can be left alone.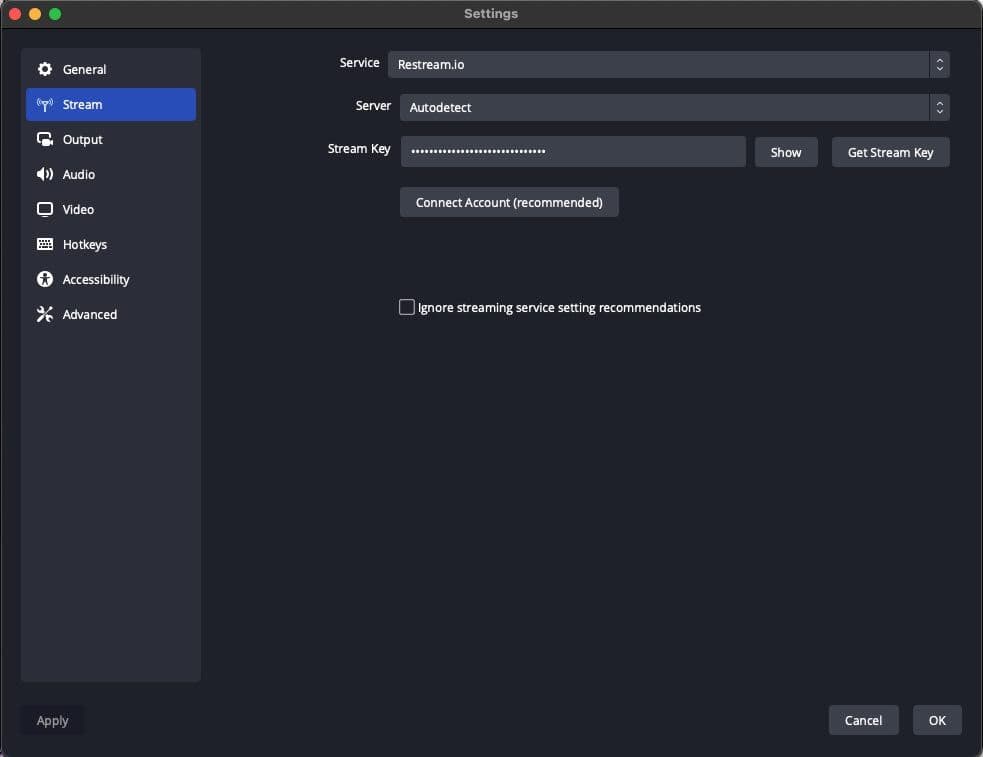 Once OBS is configured, start streaming. Everything from OBS will be sent directly to Restream (or your platform of choice). Without going into detail, OBS can be setup to have multiple scenes so you can switch between different cameras, screen shares, intro videos, and placeholder images. So it's worthwhile configuring OBS so your radio station's audio is piped out to listeners.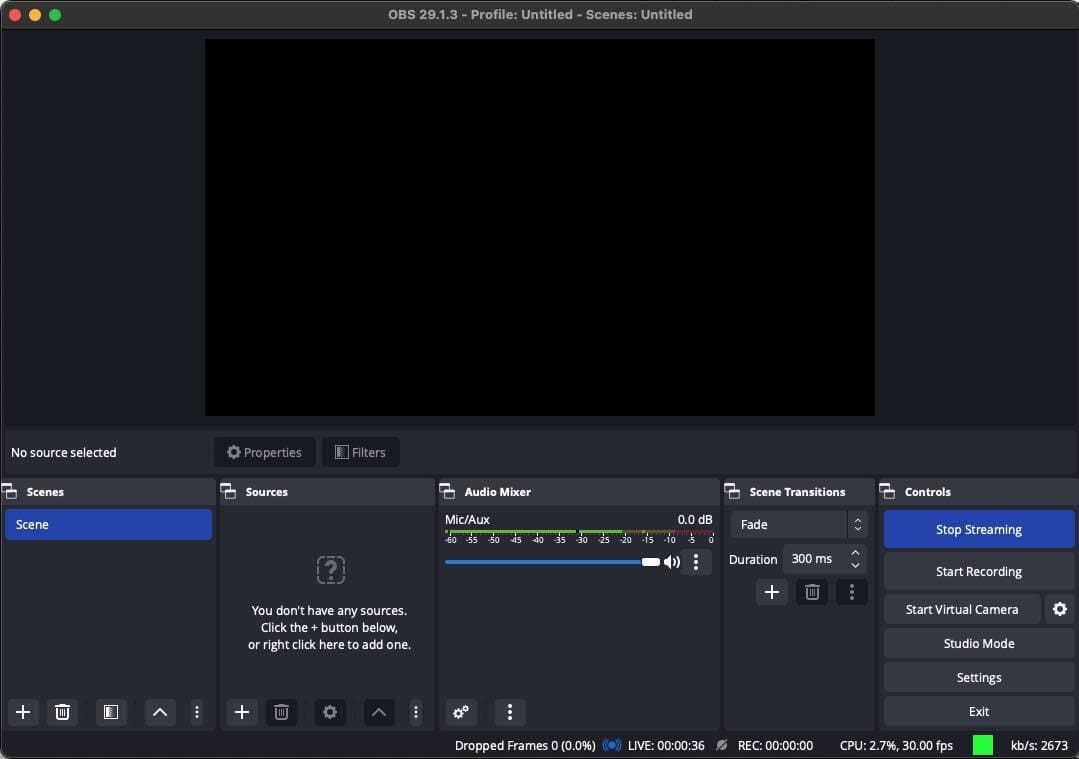 Your chosen streaming platform(s) will either wait until the event starts or go live straight away. In either case, a social post/video will pop up in your feed so you can share, @ people, and #hashtag all the things.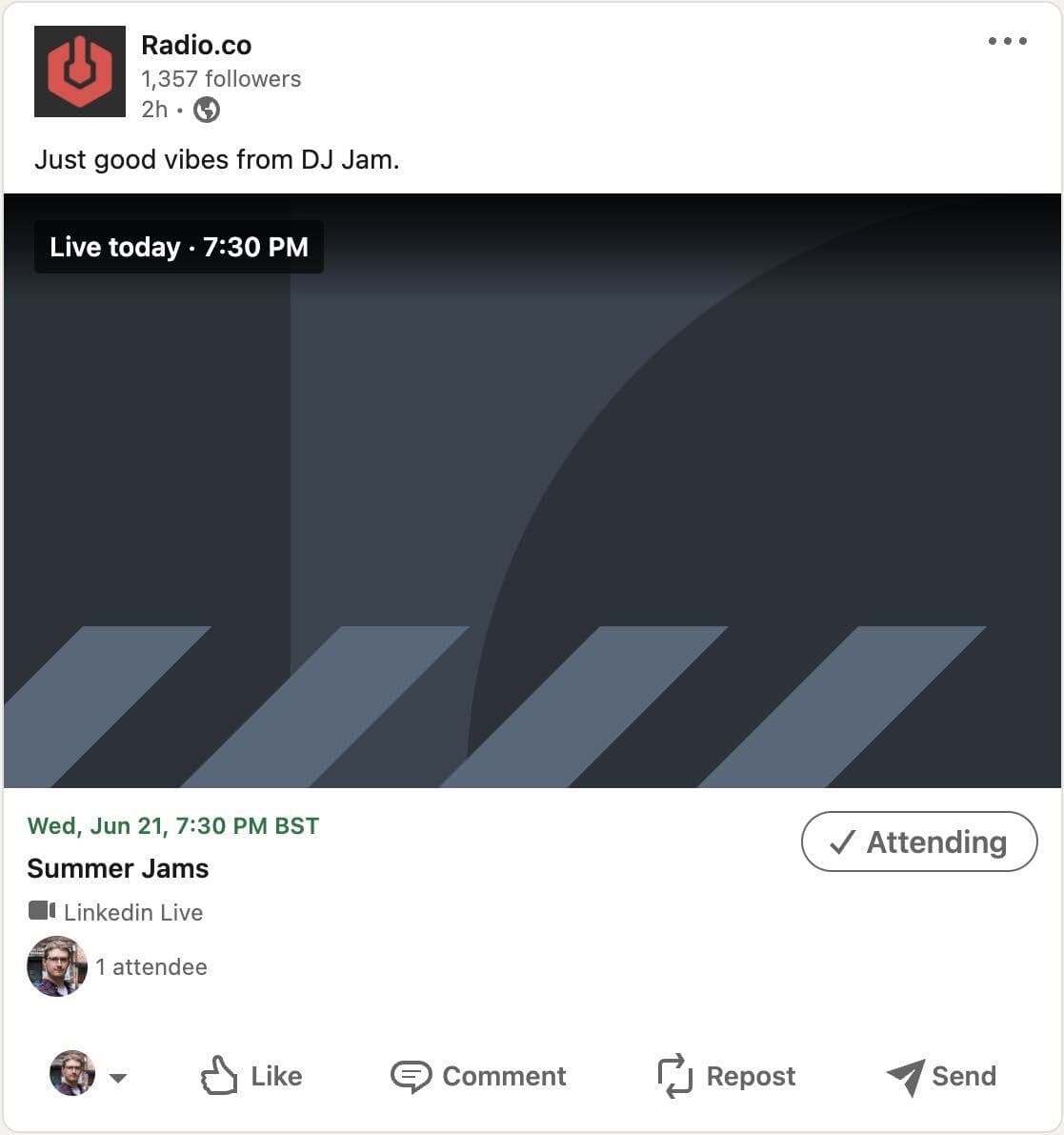 On another note, OBS is great at routing audio to where it needs to be using different sources and mixer tools. So you can grab your live radio show's audio and pipe it through OBS, along with your video stream, and out to your platforms.
Prefer a quick and dirty approach? Just grab your Radio.co stream URL and overlay a video or image. Although the audio and video won't match, at least you can push your shows out to your other platforms like YouTube.

Alternative Video Streaming Software
Besides StreamYard, Restream, and OBS, there are quite a few more video streaming options on the market. So it's worth dipping your toes into alternative solutions if the 3 suggested on this list don't work for your setup. In no particular order, here are a few worth your attention:
But for a closer look at our top 3 suggested solutions, check out the video below.

In saying that, there are countless other video streaming software for radio stations on the market. So share any noteworthy ones in the comments or @ us on your preferred social platform (we're under 'radiodotco').