Why Sports Radio Matters
Including your community, promoting your team and making great content is why sports radio matters. Get involved today.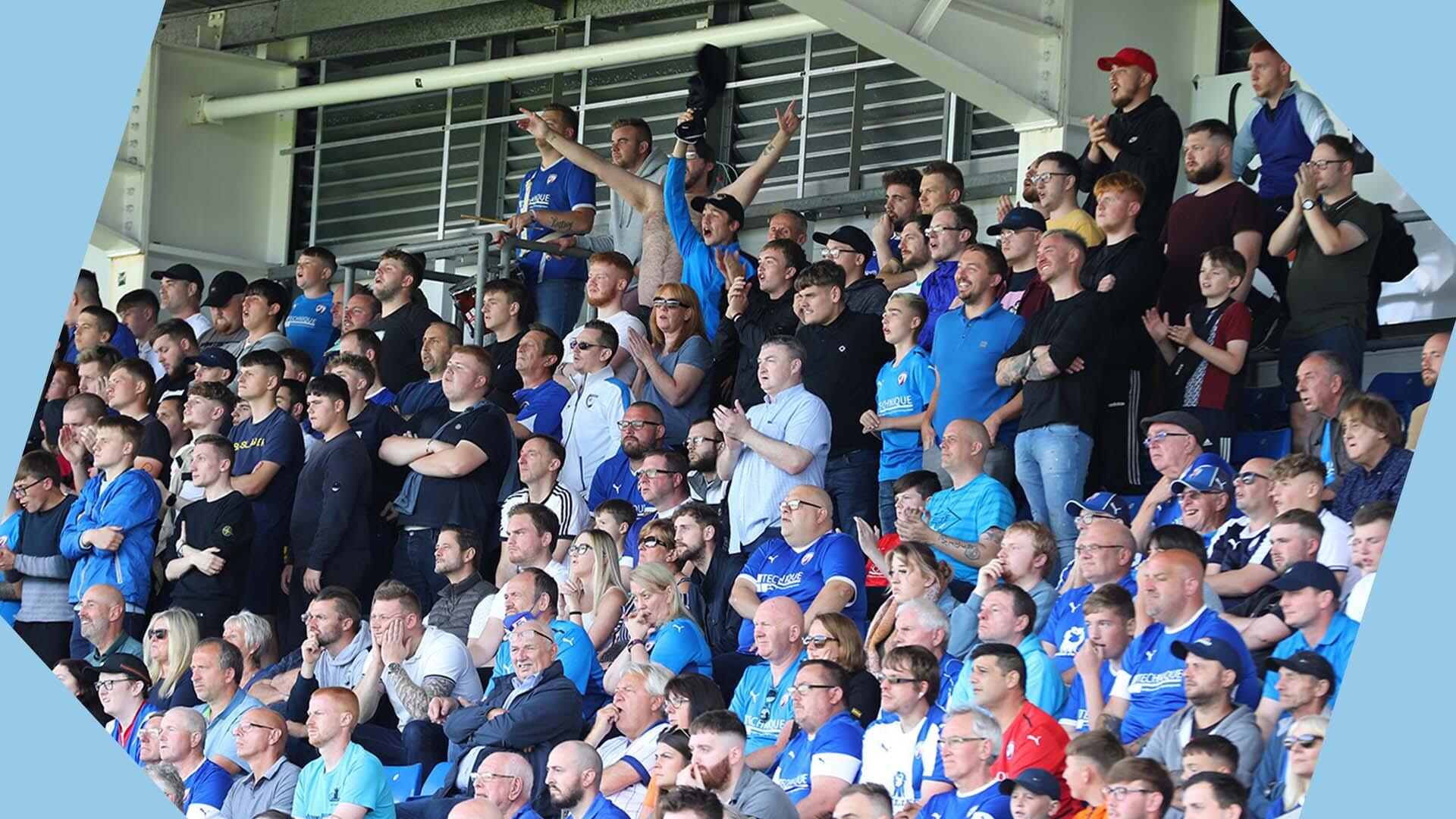 Unsurprisingly, sports broadcasting is a big industry. Even in 2020, in the midst of the pandemic, the top 10 most valuable sports generated $41.3bn from media rights. Within the States, two of the highest earning radio stations are sports stations: WFAN and WCBS both turned over $40million in 2018.
Media giants may dominate the landscape, but there are plenty of reasons for smaller stations and clubs to get in on the action. Sports radio isn't necessarily going to make you megabucks. But it can draft in new fans, boost merch sales, match attendance and more. Radio is a long term investment in the future of your club.
Sports Radio is HUGE

In the UK and the US, there is still a big appetite for sports radio.
In the UK, radio broadcasting rights for major sports games are held by the BBC 5 Live Sport and the talkSPORT Network.
BBC Live Sport Extra has 1.7 million weekly listeners according to RAJAR. As for commercial radio, the talkSPORT network retained 3 million listeners throughout the pandemic despite most events being cancelled. talkSPORT 2 (the station focused on live commentary) reached a station record of 500,000 listeners tuning in every week.
Current listener figures for American sport shows are hard to find. But in 2018, Entercom, who own 40 American sports radio stations, said they had 11 million listeners per week. Forbes has reported radio is bouncing back to pre-pandemic levels. So, it's safe to say there are still millions of sports radio listeners in the States.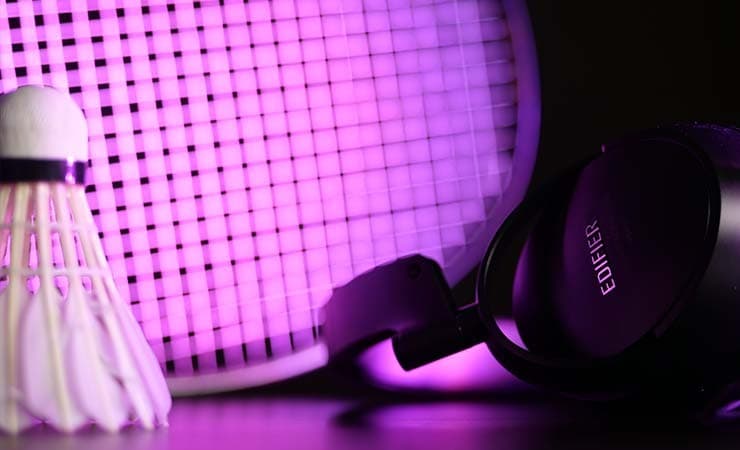 Why People Love Sports Radio
We all know that guy. Let's call him Fred. Fred has a specialised RV and too much money for his own good. Fred spends his time following his favourite team across the country as they compete during the season. He returns with a new lease on life after his prized boys (or girls) win spectacularly against all odds, or hopeful that 'we'll come back stronger next time'.
Alas, many sports fans are not Fred.
They're not even Bill, who has time to sit in his living room shouting at the TV watching every game. Many sports fans have jobs, mouths to feed and limited time to do both.
Some fans no longer live locally. Some are concerned about COVID-19 and mixing in large groups. Some have health reasons that stop them. Other commitments stop many fans from attending or even streaming games. Live sports radio fills in the gap for these millions of fans. The fans who don't have the time or opportunity to be there for every game. They can listen during car journeys, at work or at the gym. They get to join in the fun. It lets them experience the thrill of the game in real time, instead of catching up with post-game commentary.

Clubs Are Investing In Radio
Many games require costly subscriptions to watch or listen to. And paywalls are barriers for many. Make your radio station the place for free, live commentary and you'll draw in listeners. Turn the curious into a committed fan by broadcasting at no cost to them. New fans bring obvious benefits from a greater social media following or higher match attendance.

For direct investment, a great radio station can be monetized and profits fed back into your club. There are plenty of ways outside of subscriptions to make your station self-sufficient. Achieve this and you can help sustain your club. Kerching.
Chesterfield FC for example, are owned by a community trust rather than an individual with deep pockets. Their station, 1866 Sport, uses sponsorships and advertising to fund itself, with the long-term view to reinvest back into the club. Nick Johnson, Head of Media and Communications at Chesterfield FC told Radio.co:

It's very much a case of having to explore different revenue streams in order to effectively keep the club going.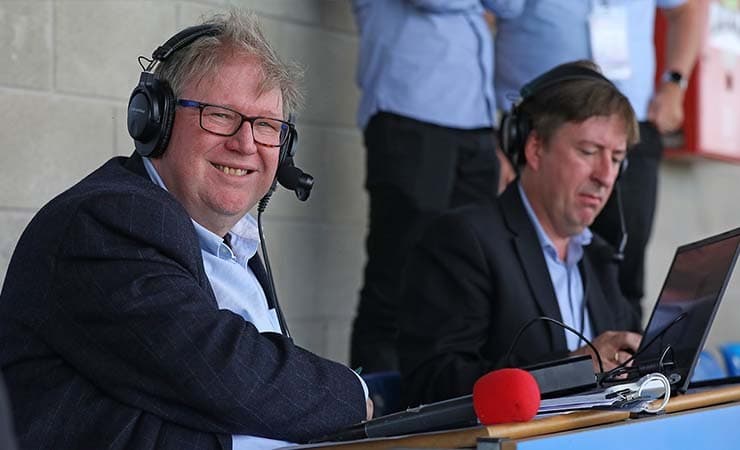 Connect With Your Community...Live and Direct

Where would any sports club or sports person be without their loyal supporters? A dedicated radio station lets you connect with them. It lets you keep them up to date with club news, fixtures and events. But it's so much more than that. A radio station has that personal feel no social media page can replicate. On air you can speak to your supporters directly. You can rejoice with them when things go well. Or offer up apologies and explanations when they don't.

1866 Sport has been crucial in engaging Chesterfield FC fans, as Johnson noted:
Certainly it has helped with engagement with supporters, which is vitally important.
Champion Unique Content on Your Sports Radio Station
Having your own sports station means you get to broadcast the content you think is missing. The content that you want to hear.

Take New-York-based Sportscast 365 for example. This sports station was born because broadcasters Mark Rosenman and A.J Carter were dissatisfied with the current offerings. Mark Rosenman felt the model for sports talk radio in the states was broken:

[Presenters] would talk about one subject and then they would neglect what else was happening in the sports area.
So Sportscast 365 started doing things their way. A typical show features six minute segments on American football, baseball, basketball and ice hockey, an interview and a weird sports story of the week. All boiled down to an hour. Rosenman also noticed there were next to none podcasts or radio shows on the hugely popular sports game Strat-O-Matic. What did Rosenman do? He recruited a Strat-O-Matic expert for an hour long show. So, identify a gap in sports content and with your own station, you can do something about it.
Promote Your Team With Sports Radio
Ever been left frustrated by the post-game analysis? Feel like some commentators are just talking heads and not qualified for the job? Running your own station means you can control the quantity and quality of air-time your team gets. Want to do an in-depth player analysis? Go for it! Want to go through the play-by-play of the recent game? By all means! Having control of your airwaves means your club can get the proper airtime it deserves.
Additionally, having a dedicated club radio station undoubtedly means access to exclusive content. Be it interviews with players, coaches or managers.

As Johnson of Chesterfield FC pointed out:
There's no radio station with better access when you've got your own in-house one.

Setting Up Your Sports Radio Station
With Radio.co, all you need to set up your radio station is an:

Laptop 💻
Microphone 🎙
Internet connection ⚡️
And that's the same for broadcasting remotely at games or sporting events. If you're not an official part of your sports club - then do contact the relevant media department to arrange permission to broadcast games. Simple enough, right?
Conclusion
From taking control of your club's narrative to rallying up support, sports radio may just be the ticket to level-up your club. What kind of air-time does your club need? Let us know in the comments below.