How Do You Broadcast on the Radio?
How do you broadcast on the radio? Here's everything you need to know to get your shows online and in front of millions of listeners.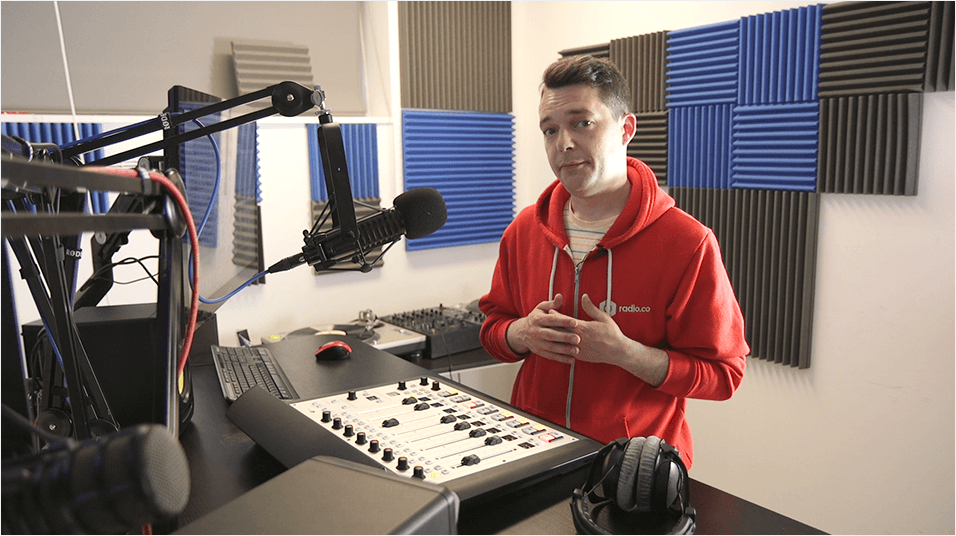 How do you broadcast on the radio? If you need a quick and easy solution then we have the answer. This guide shows you just exactly what you need to do to broadcast and connect with your listeners online.
What You Will Need
Around 67 million hours of online radio is consumed in an average week in the UK (RAJAR Q1 2023). That accounts for less than 1% of the world population, so there's a huge market out there for potential radio broadcasters like yourself. However, you need the essentials to get on the air.
Studio-Grade Microphone
Extremely popular among broadcasters, podcasters, and voice over artists. The Rode Podcaster is their "go to" microphone. It is great at cancelling out background noises. You can plug it directly into your computer via USB and start using it straight out of the box. Buy on Amazon US or Amazon UK.
Alternatively, if you are looking for something a bit more professional then try the Electrovoice RE20. It's an industry standard in the UK and loved by popular broadcasters like Ryan Seacrest. Buy on Amazon US or Amazon UK.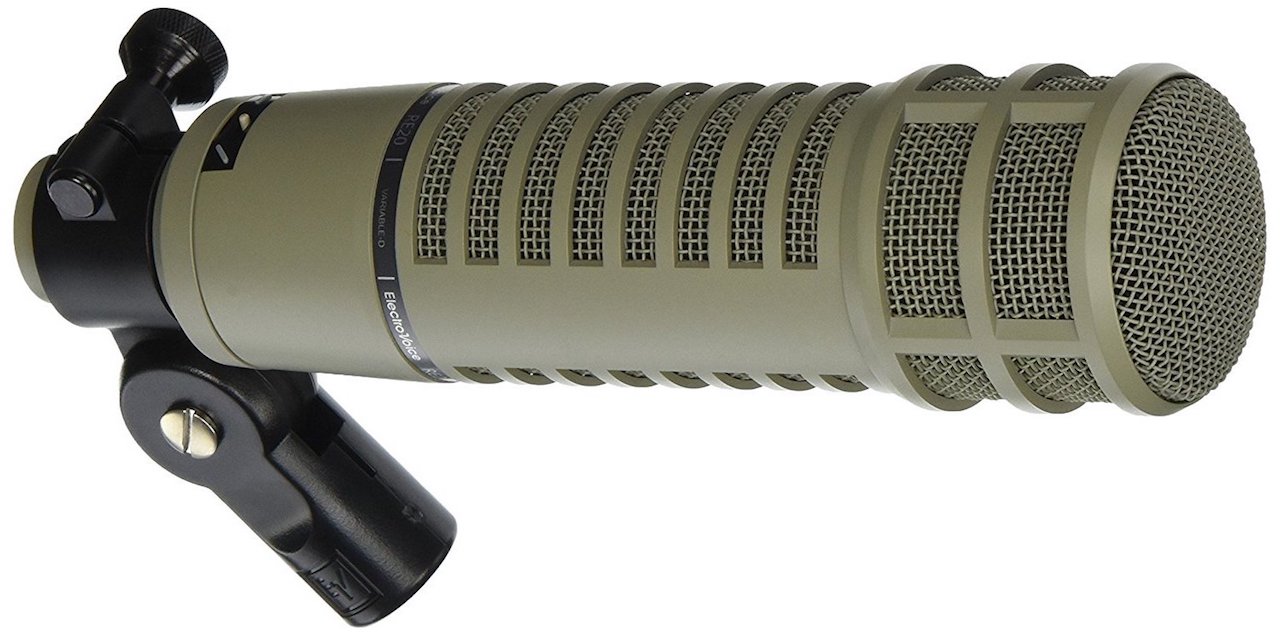 Stand & Shock Mount
A microphone cannot stand on its own as it needs to be held in place. A stand and shock mount can stabilise and reduce vibrations from accidental nudges. Buy on Amazon US or Amazon UK.
Pop Filter
Often harsh sounding words that begin with Ps and Bs can come across as distorted. A way around this is to use a muffler or pop filter. Simply add it to your mic. Buy on Amazon US or Amazon UK.
Headphones
Broadcasters often spend long periods recording or broadcasting shows for their station. So, you really need a good comfortable pair of headphones that will last. The Sony MDRZX310 are ideal if you are looking for an affordable pair of entry level headphones. They are lightweight and foldable, so you can easily carry them with you on long journeys. Buy on Amazon US or Amazon UK.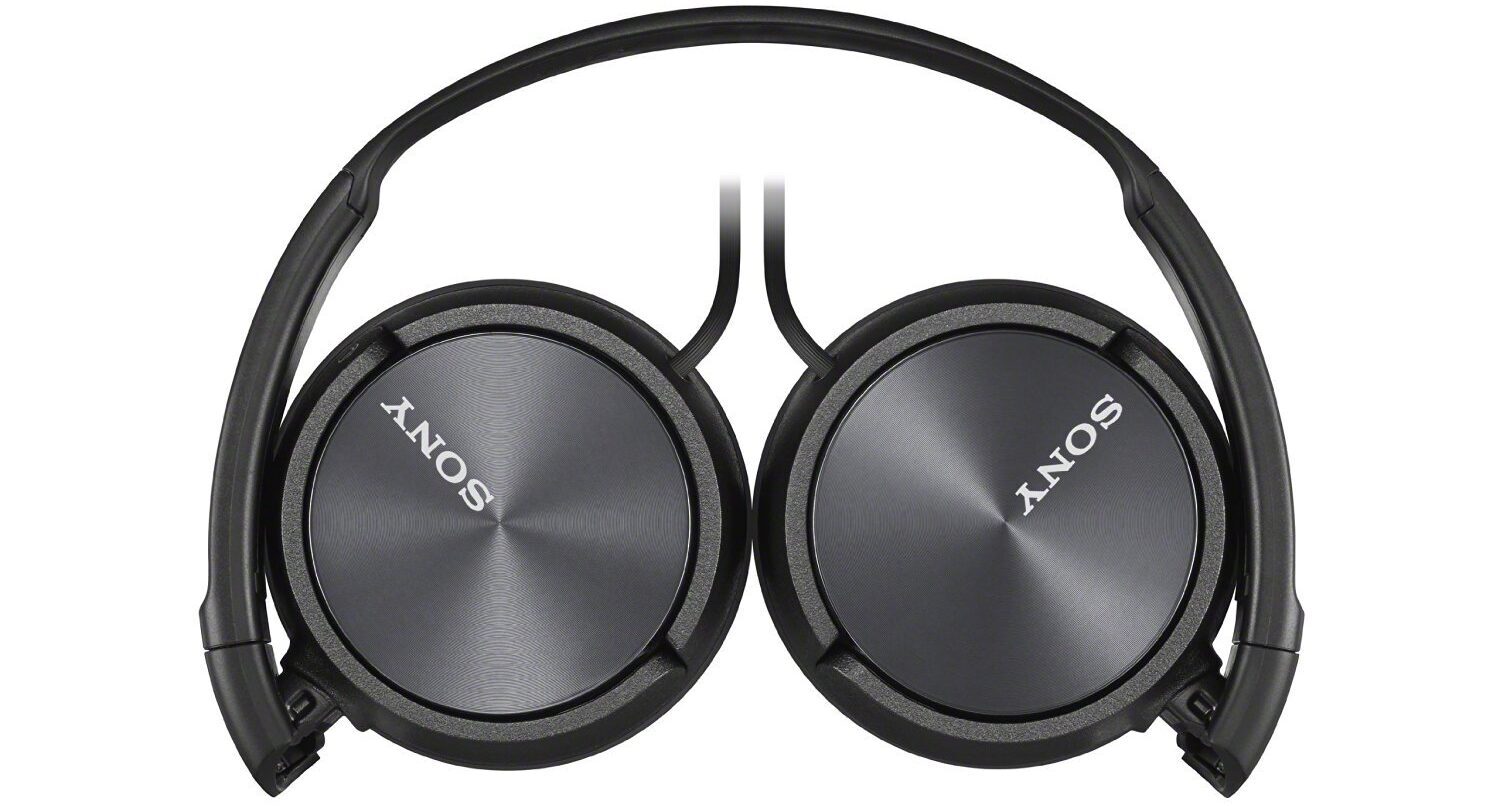 Alternatively, try the Audio-Technica ATH-M50x. They have over the ear padding, so noise is blocked from outside and they're really comfortable for long periods of use. Buy on Amazon US or Amazon UK.
The equipment you need depends on what you want to do. For example, will you have live callers phoning into your station? Will you have guests joining you in your studio? We have a few more recommendations for basic, advanced, and professional broadcaster setups here.
Radio.co: All-in-One Broadcasting Solution
Share your content to millions of listeners online. Easily manage your shows and connect with your audience using Radio.co. Everything you need is included in an all-in-one solution, so you can broadcast online today.
Try it for yourself! Create your own radio station. Start your 7-day free trial by clicking the button below.
Configuring Your Station
In your Radio.co Dashboard you can manage everything. Monitor your tracks, broadcast live shows, and keep track of your listeners all from within your control area.
Configure your station by going into Settings -> Profile. Add your station's name, logo, and some info about what it's about. In the Broadcast area adjust your default settings:
Default Crossfade: Set a custom crossfade time across all uploaded files.
Live Anytime: Broadcast live to your station without scheduling an event.
Audio Stream Quality: Change the output format to MP3 or AAC, sound quality (16kbps to 192kbps), and mobile streaming quality.
Manager your listener connections in Security. Control who can and cannot access your stream. There's more info in our help area here.
Uploading Tracks
Store your entire music collection and pre-recorded shows in your Media area. Got a couple of files on your desktop? Drag them directly into your browser. Alternatively, use an FTP client for bulk uploads or large files.
Head over to the help section for more on browser and FTP media management here.
Managing Media
Spotted a mistake on a track name? All your uploaded media can be customised. Change your track's title, artist, and album name in Media -> Tracks -> Edit (Action).
With the Track Editor you can customise the album artwork and waveform. For example, swap out the default album artwork with an image 600x600px in JPG or PNG format.
Tracks sometimes have long intros and don't immediately start. Keep a momentum going in your shows by specifying when you want your tracks to start and finish using the waveform editor. Adjust the cue in and out times using the slider handle. Grab the top of the handle and move it to the side to modify the fade duration.
Organise your tracks by using Tags. For example, adding the release date or genre helps manage and find your artists in your media area.
Preparing Playlists
Playlists allow you to curate shows and schedule them on your station calendar. Head to Playlists in your Radio.co Dashboard to create your own.
You can build playlists from both tracks and tags. Just drag them over and rearrange. They will always play in the order you add them.
Scheduling Shows
Manage your entire radio show lineup in your station's calendar. Schedule events throughout the week, these can either be:
Playlist: Choose from a list of your curated shows.
Live DJ: Schedule DJ take overs to broadcast on your station. More info on user roles here.
Live Relay: Relay affiliated shows to your listeners. More info here.
In your Radio.co Dashboard -> Schedule, select a day and time to add a new event. Choose the type of event, if you what it to overun into the next event, or repeat for another day.
Broadcasting Live
Connect with your listeners online. Anyone with an internet connection can enjoy your live shows. Engage in debates, talk about current events, or play some hot new tracks.
Broadcasting to your Radio.co station requires an encoder and streaming software. Whether you need a simple solution or an advanced alternative, we recommend you check out the following:
BUTT (Beginner)

BUTT is a simple broadcasting tool that is quick and easy to get setup for Windows, Mac, and Linux. Best of all it's free and works quite nicely with Radio.co, so we highly recommended it. Download and install BUTT here.
Mixxx (Advanced)
Mixxx is an advanced open-source DJ software for Windows, Mac, Linux, and Ubuntu. You can add your entire music library and manage shows locally on your computer. Mixxx is perfect if you want full control over your music. For example, you can mix together 4 decks, control EQ, and input multiple microphones. Download and install Mixxx here.
RadioDJ (Expert)

RadioDJ is a free Windows broadcasting software that is great for managing music, playlists, and broadcasting live to your online radio station. Getting setup is a little tricky, but RadioDJ is aimed at experienced radio professionals that want more control over their shows. Download and install RadioDJ here.
Whatever solution you need it's best to see what options are available. We have more suggestions on the best radio broadcasting solutions worth checking out here.
Listening into Shows
Get listeners tuning into your shows with custom branded players, integrated streamings links, mobile apps, and internet radio directories.
Custom Branded Website Players
Build your own radio player to fit your website's style and size. Choose from the different types of player layouts, select colours to match your station's brand, and enable social media buttons to share on Twitter and Facebook.
Add your player to any website by embedding a bit of code, here's how.
Direct Streaming Links
Streaming links are direct connections to your radio station. Share them with listeners that prefer to tune into your shows via media players like iTunes. Third-party directories also use these to list on places like internet radio directories (mentioned below). Access your links in Radio.co Dashboard -> Listen -> Streaming Links.
iOS & Android Apps
Tune into your radio station anywhere with mobile apps. Custom build your own branded iOS and Android apps with the help of Radio.co. Design the look and feel, then submit it to us for development. Your app will be available in both The App Store and Google Play, ready for listeners to download and take with them in their pocket.
Grab your apps today from your Radio.co Dashboard -> Add Ons. Submit your apps to us by following this guide.
Internet Radio Directories
One of the biggest challenges radio stations face is getting noticed by listeners. Get discovered by millions of listeners on internet radio directories like TuneIn, Streema, and Dirble.

Millions of listeners worldwide access online radio through TuneIn, so it's definitely the place to be. TuneIn is one of the best radio directories as listeners can easily access your shows, not to mention it's a free and a simple way to get discovered and grow your audience.

Streema is a free online radio directory to discover, share, and listen to radio stations from all over the world. There are more than 70,000 radio stations like BBC Radio 1, Absolute Radio, and more than anyone can tune into online.

Dirble is an open directory consisting of thousands of radio stations that allow you to get found for desktop and mobile listeners.
There are dozens of popular radio directories you can submit your station to here.
How Do You Broadcast on the Radio?
Hopefully, this guide has answered all your questions. But if you need help setting up your station or you want to chat with someone then you can! Book a demo to arrange a one-on-one talk with a radio expert here.
Alternatively, get started today with Radio.co's all-in-one radio solution. It gives you the tools to host and manage your own station from anywhere. Start your station today with your 7-day free trial.