How Internet Radio Stations Make Money
How internet radio stations make money and how you can use these techniques to generate revenue to turn your hobby into a business.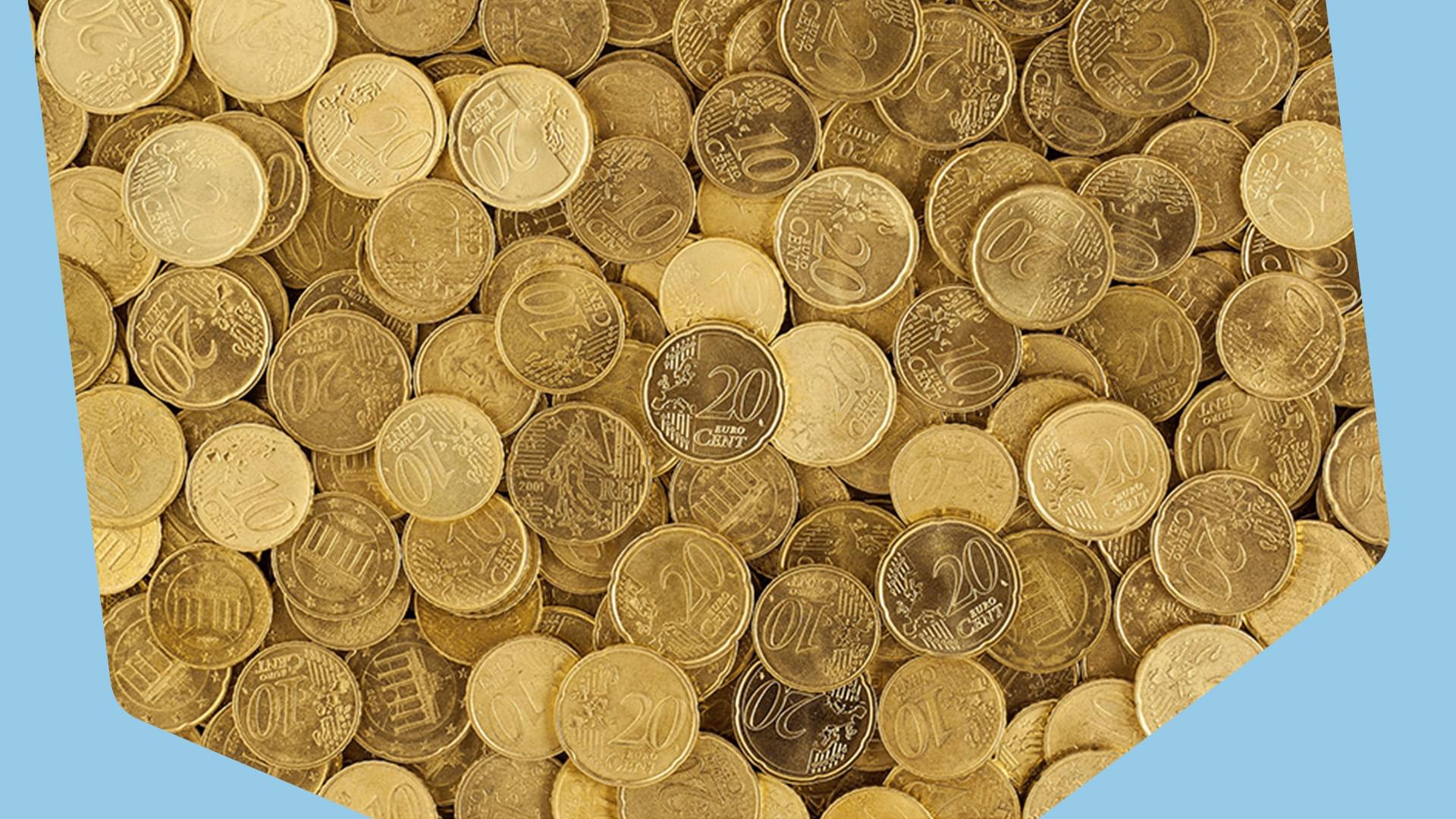 There's no get rich quick or super easy way to make money from your station. It takes hard work, dedication, and a good plan to follow. We're going to look at how some of the best internet radio stations make money and how you can too.
Stick around at the end to get an exclusive 50% discount off the widely popular Internet Radio Cash course. It's brimming with in depth training that covers over 20 proven methods to generate revenue for your station.
So How Do Internet Radio Stations Make Money?
Stations don't just rely on one way to earn cash. There's actually several different business models you can follow. Primarily it falls down to 2 types: advertisements and sponsorships.
Advertisement Model
The advertisement model is one that's tried and tested - Companies give you money for air-time. Small sound bites like commercials or jingles often get played in between tracks. It's a simple and effective way to grab the listener's attention.
Here in the UK stations using this model fall under the Global and Bauer companies. Both are huge and own a vast majority of terrestrial stations that ripple out to both digital and online. On last count it's 34 stations for Bauer and 10 for Global, all of which primarily earn money from ad revenue.
These stations often promote big advertising agencies, pulling in large amounts of cash. How much cash they make and what's played by advertisers depends on the listeners. It usually falls down to:
Number of Listeners
Age Range
Average Type of Listener
Advertisers need to know who they're talking to and how many before they can talk cash. Often one-on-one deals are struck based on this, however details are ironed out by radio stations and advertisers themselves.
Sponsorship Model
The sponsorship model is a more subtle way of advertising - Companies pay to sponsor shows that are aimed at their target demographic. The way it works is the show's presenter mentions the sponsorship, usually at the start and end, endorsing the company or service.
Going back to UK stations for example, there's shows like Absolute Radio that use this model. Not only do the presenters mention the sponsorship, they also showcase it on other places like their website.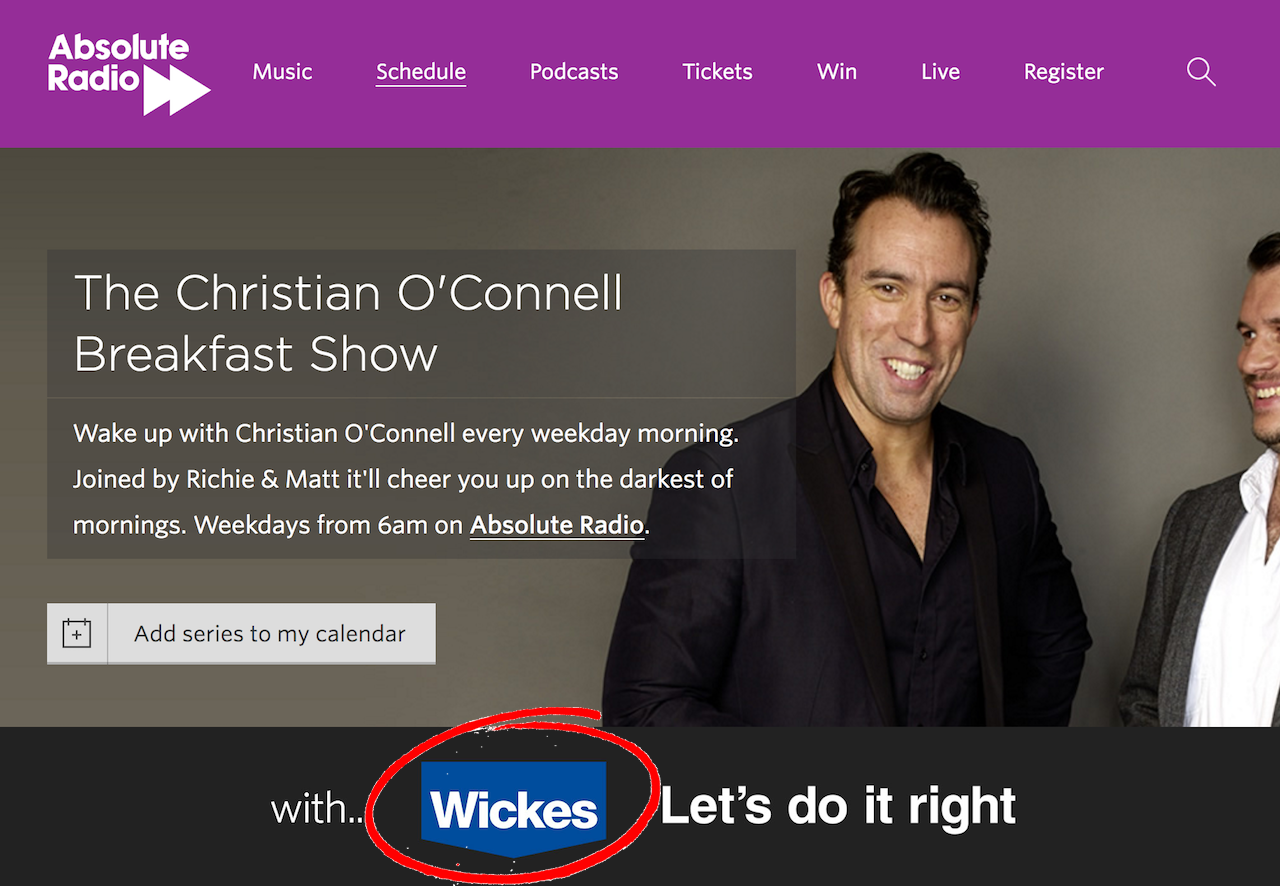 Why companies go with their selected stations relates back to the advertisement model. It depends on the average type of listener and the total number of listeners.
Can I Use Both?
Often stations use both models as a way to make more money. It's actually a lot more effective to mix in these and a few more methods (something we'll cover further on) to boost profits.
So a good question is "Why do some stations just go with one method?" - Well it comes down to branding and messaging. A single voice is much more effective by itself than in a crowded room. An advertisement's messaging may get lost when trying to compete with others.
In a way sponsorships resolve this - For example, one sponsor for one 2 hour long show paints a very clear picture. The point is what you choose, whether one, two, or several methods, it's about branding and messaging. So it's a case of clear and concise messaging over heavy saturation.
Other Ways to Make Money
Besides from advertisements and sponsorships, there are a few other ways you can make a bit more extra cash.
3. Affiliate Programmes
Many online retailers and businesses have affiliate programmes. They pay you money based on the number of clicks; alternatively they give you a percentage from purchases made through you. Uniques links with tracking IDs are used so you can see how many people are being funnelled.
2. Donations
Donations go off goodwill and generosity. Payment providers like PayPal allow anyone to donate what they want. The good news is there's no limit to what you can get, the bad news is you can never be sure how much you'll get. You can't treat this is a permanent or even viable long-term option, however it does work well for educational and religious radio stations.
1. Merchandise
Sell your own branded merchandise. Whether that's physical products like t-shirts, hoodies, or cups, or even software / online services. It's a good way to get your brand out there whilst making a bit of extra cash. Companies such as Merchify and Bands on a Budget are great places to design and get custom merchandise.
---
Put Them to Practice
Now is the time to put these techniques to good use for your station. Whether it's advertisements, sponsorships, donations, or any of the others mentioned. Work out the best way they can suit your radio station and brand.
The Internet Radio Cash course has plenty more ways you can make money. Split over 6 weeks, it shows you 20 proven methods to help generate revenue for your online radio station. Get an exclusive 50% discount when you buy the course today! Click the button below to get started.