Radio Career Paths
Jobs in radio are as varied as stations themselves. We take a look at popular radio career paths and how to start on them.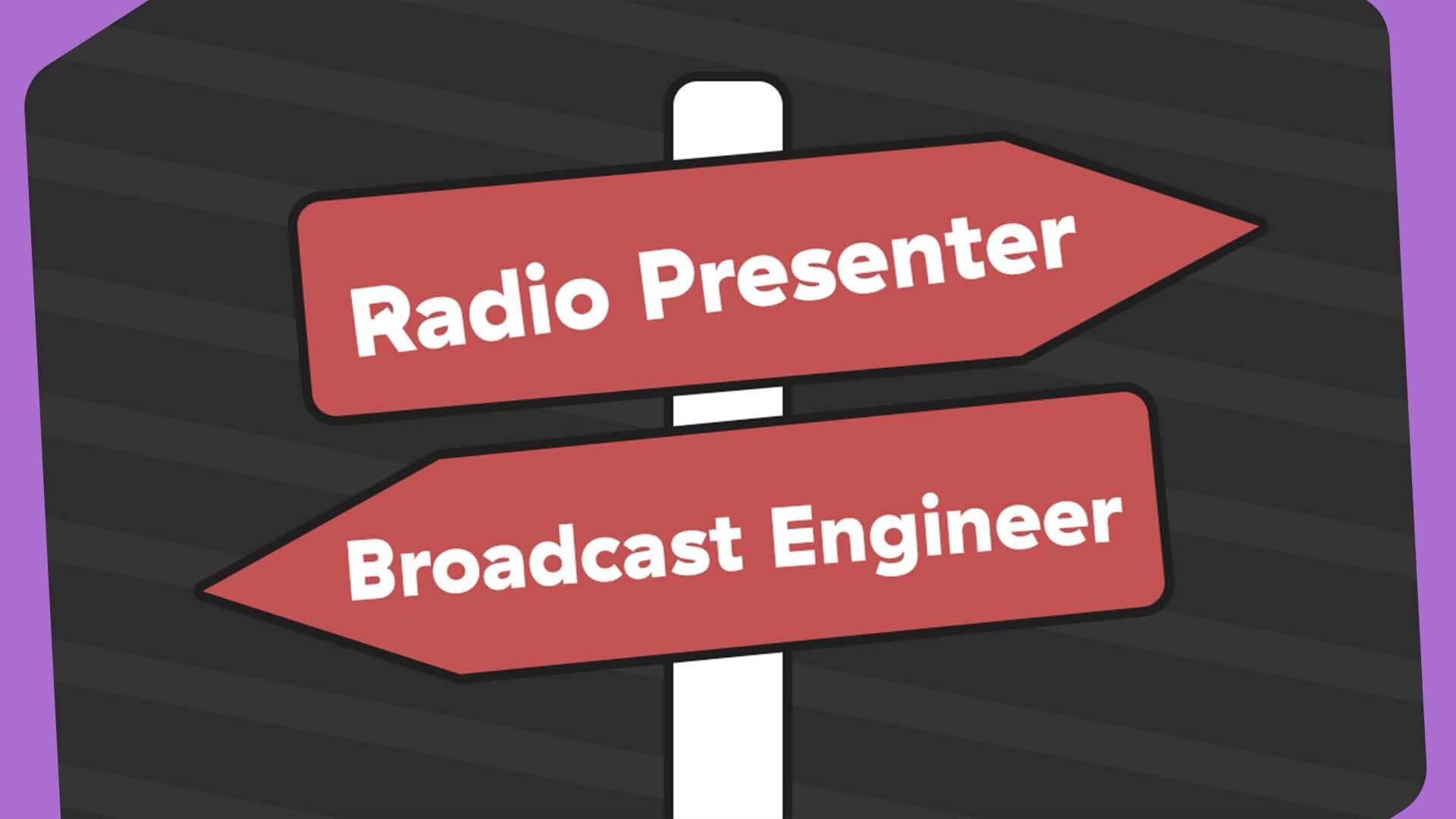 Human connection, the fast pace and no two days being the same all make radio a popular career choice. But how to go from an avid listener to a fully-fledged broadcasting career?
We take a look at some common radio career paths, so you can start working towards your dream radio job today.
What Are Popular Radio Career Paths?
Some of the most popular radio career paths are for the following jobs:

Radio Producers

Radio Presenters or Hosts

Broadcast Journalists

Broadcast Engineers
Radio career paths are often intertwined. Experience in one area is useful across the board. At smaller stations, you may find yourself getting stuck in with everything. Whereas bigger stations may have clearly distinguished roles.

With this in mind, let's take a look at how you could secure the above jobs, and where they can lead.


Radio Producer Career Path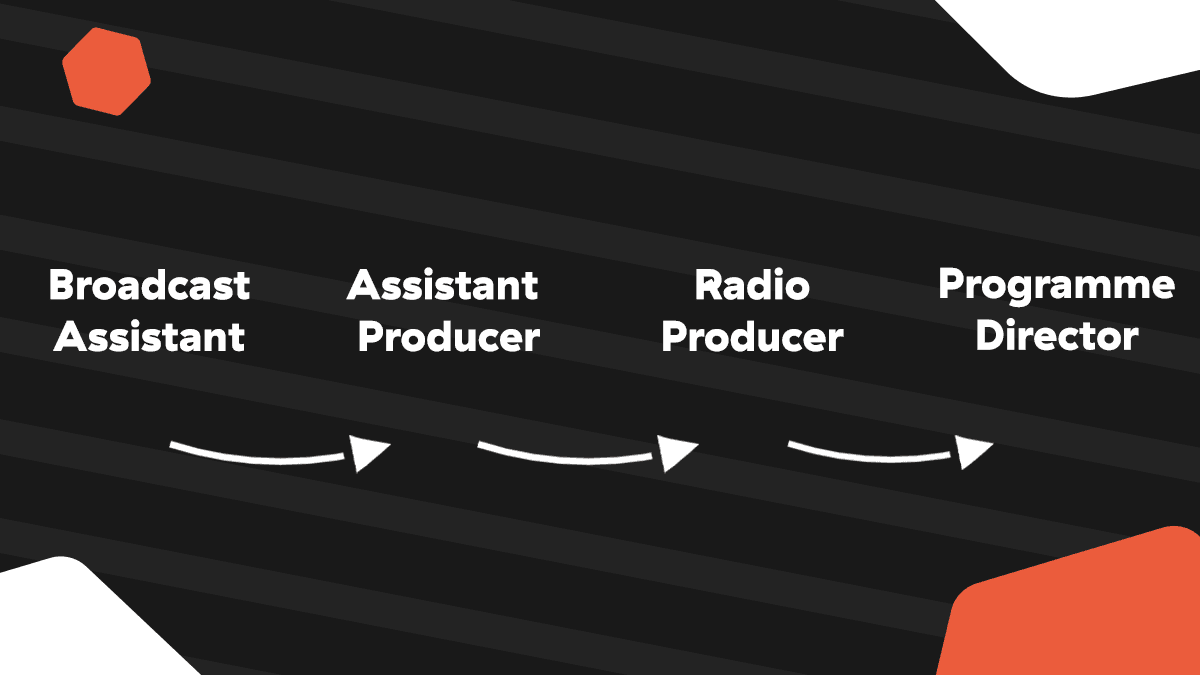 Start on the radio producer career path by becoming a Broadcast Assistant. As the name suggests, you'll assist the production of a radio show.
Your day to day might include:
Researching topics for the show
Monitoring social media interactions
Creating social media content
Audio editing
Liaising between guests, callers and the show's producers
Broadcast Assistant roles can be either volunteer or paid positions. For paid roles in particular, you'll need to show you're passionate about radio. Once you've mastered the role you can move on to Assistant Producer.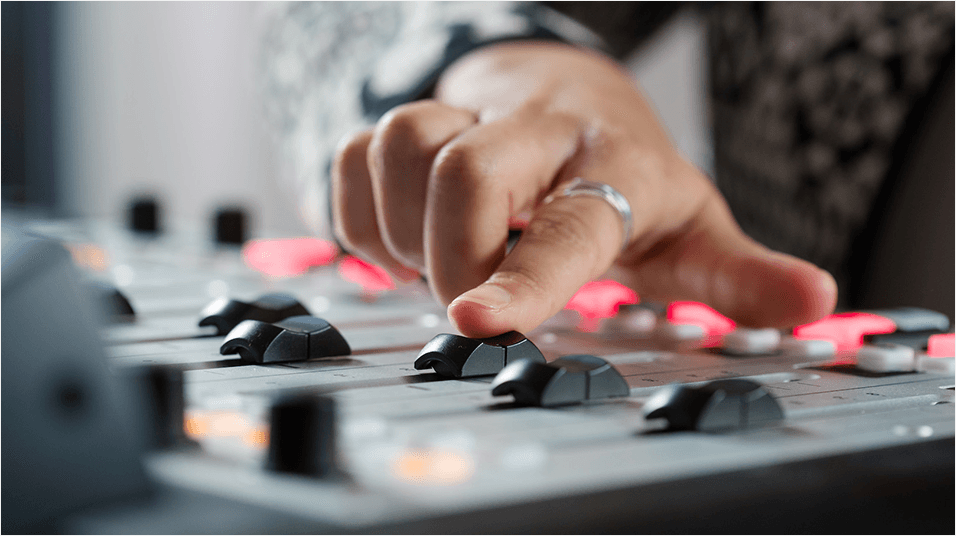 Assistant Producer
Assistant Producers work closely with presenters and producers. They have more editorial responsibility than broadcast assistants. They are often expected to contribute more ideas to a show.
Assistant Producers may still have similar duties to a Broadcast Assistant. On top of this, they:
Come up with and research ideas and guests
Create social media content & manage social media channels
Write scripts & briefs for guests
Source & edit audio
Produce show segments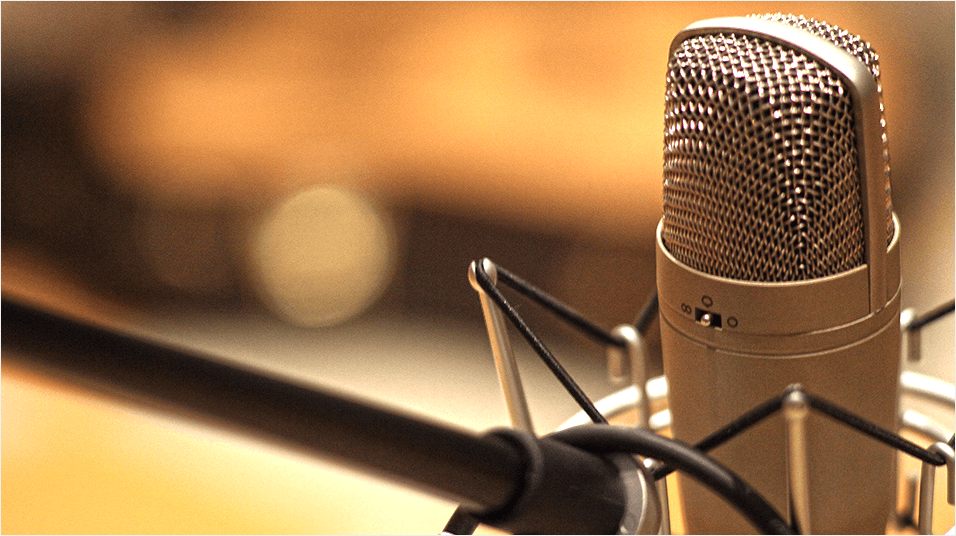 Producer
The producer handles the radio show as a whole. They work closely with the presenter & oversee the assistant producers and broadcast assistants. Ultimately, they have more responsibility than assistant producers but do many similar tasks. Their additional duties include:
Oversee the live production of the show(s) in the studio
Come up with topical ideas for interviews, guests, features and segments
Research, book and write briefs for guests
Write scripts and cues
Produce show segments & edit interviews
Research, book and write briefs for guests
Choose the music and contribute to playlist meetings
Monitor audience interaction, listener figures and engage with listeners on social media
Manage their team (of assistant producers & broadcast assistants), delegate tasks and provide feedback
The next step in this radio career path depends on what you specialize in as a Radio Producer. For news Radio Producers, the next steps are Executive Producer or Editors. For other radio producers, you can progress on to a bigger station or become a programme manager.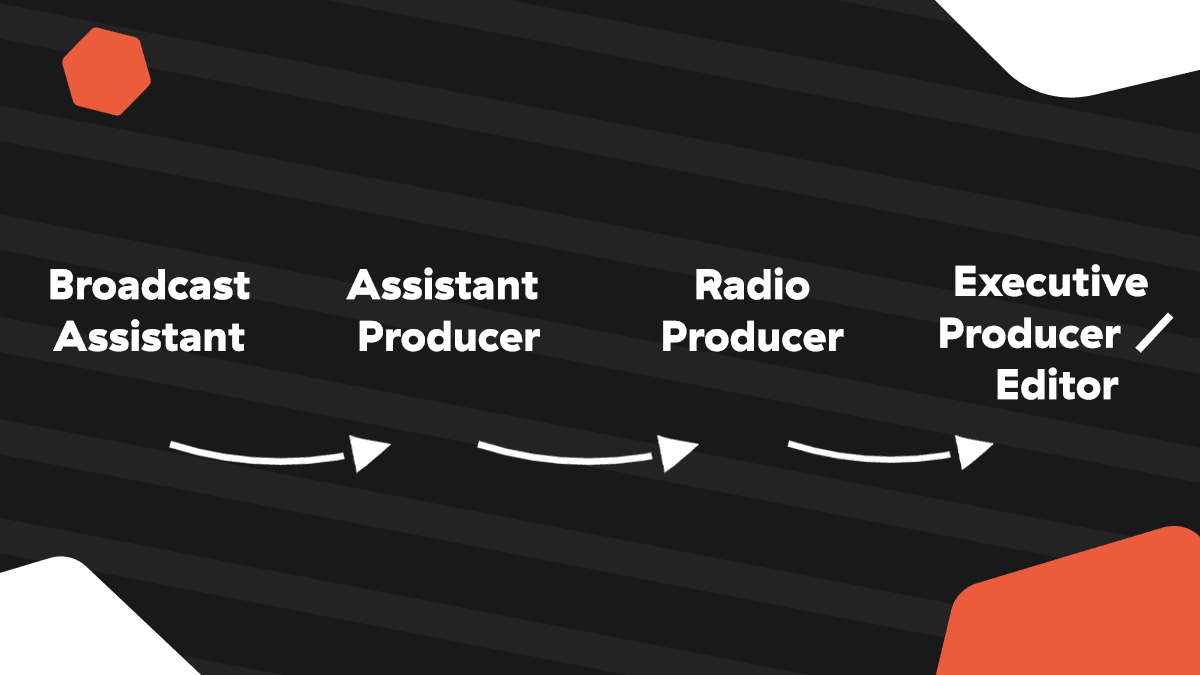 Programme Managers & Directors
In commercial radio, there can be programme managers or programme directors. Whilst managing the programming team, they put in place strategies to grow audience numbers. As well as grow the hours listened and market share. Alongside this, they develop new talent and nurture the station's commercial relationships.
It's hard to become a programme director without that prior radio experience, as Matt Lissack, Content Director at Communicorp UK, explains:
"You need experience in what makes great radio and how to motivate presenters."
Radio Presenter Career Path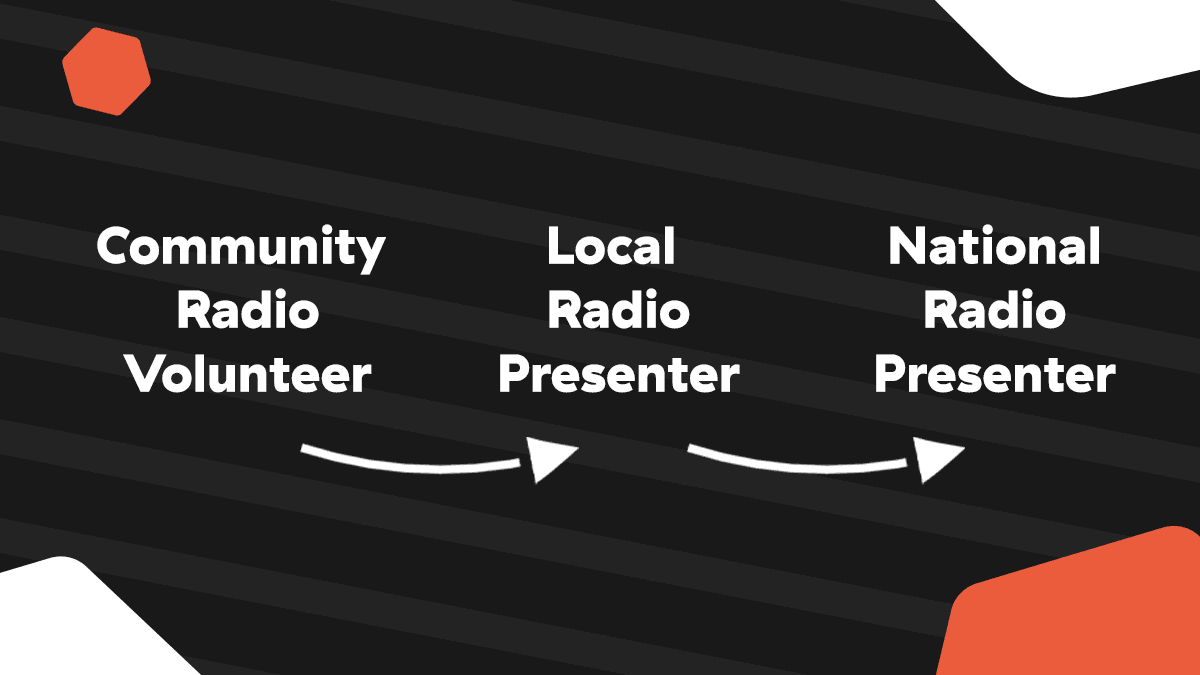 One of the most coveted radio jobs is the radio host or presenter. Many start off by volunteering at a community, hospital or student radio station. Others get their foot in the door by creating their own content. Elz The Witch was essentially scouted by Rinse FM from her IGTV.
Alternatively, Kaylee Golding told us how she had bagged so many radio presenting jobs. Kaylee has consistently made social media and other audio content, alongside radio...


Radio presenting career paths can progress on to bigger and bigger presenting gigs. From hyperlocal to local to national stations.
But the radio presenting career path isn't always up. Others move into radio production, management or become programme directors.

While radio presenting can be very competitive, Matt Lissack points out the talent doesn't go unnoticed:

"If you're good, you will get noticed, because we'll always need new talent - and that will always be a constant in an industry such as ours."
Broadcast Journalist Career Path

Broadcast journalists deal with the news side of radio. This might be reading the news at the top of the hour, or producing news related segments.
It's quite difficult to get a job as a broadcast journalist off the bat. For a start, broadcast journalists need to know the ins and outs of media law. As well as any broadcasting regulations, like those set out by the FCC in the US, or Ofcom in the UK.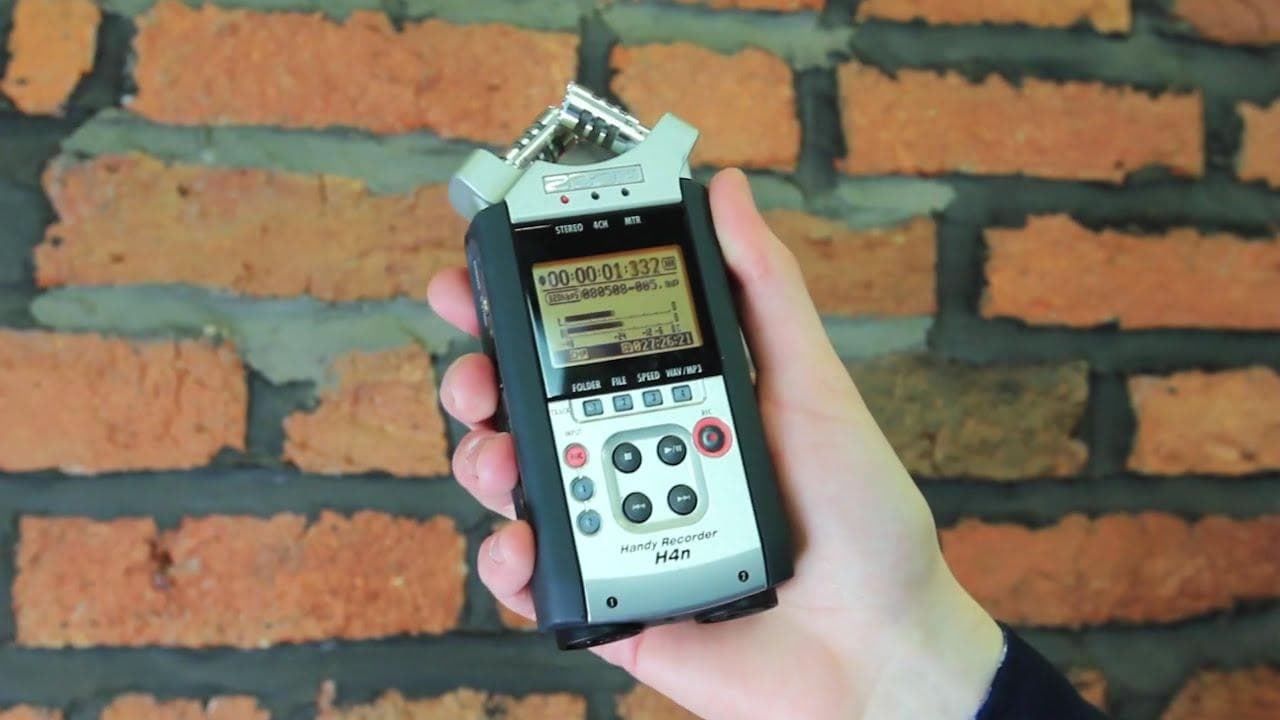 To start this radio career path, many will get a recognised journalism qualification. Big broadcasters offer apprenticeships and trainee schemes. Successful applicants can learn the job whilst studying for their qualification.
Above all, experience is worth its weight in gold. It can boost any qualification, and outshine one if it's extensive enough. If you don't have qualifications, the freelance Broadcast Journalist, Carla O'Shaughnessy, gave this advice:
"You'll need to prove you know the station/show and its listeners and have a nose for a story, as well as some prior experience, even if it's unpaid."
For Broadcast Journalists wanting to stay in the field, there are upward moves. They could progress on to being a Deputy News Editor and then News Editor.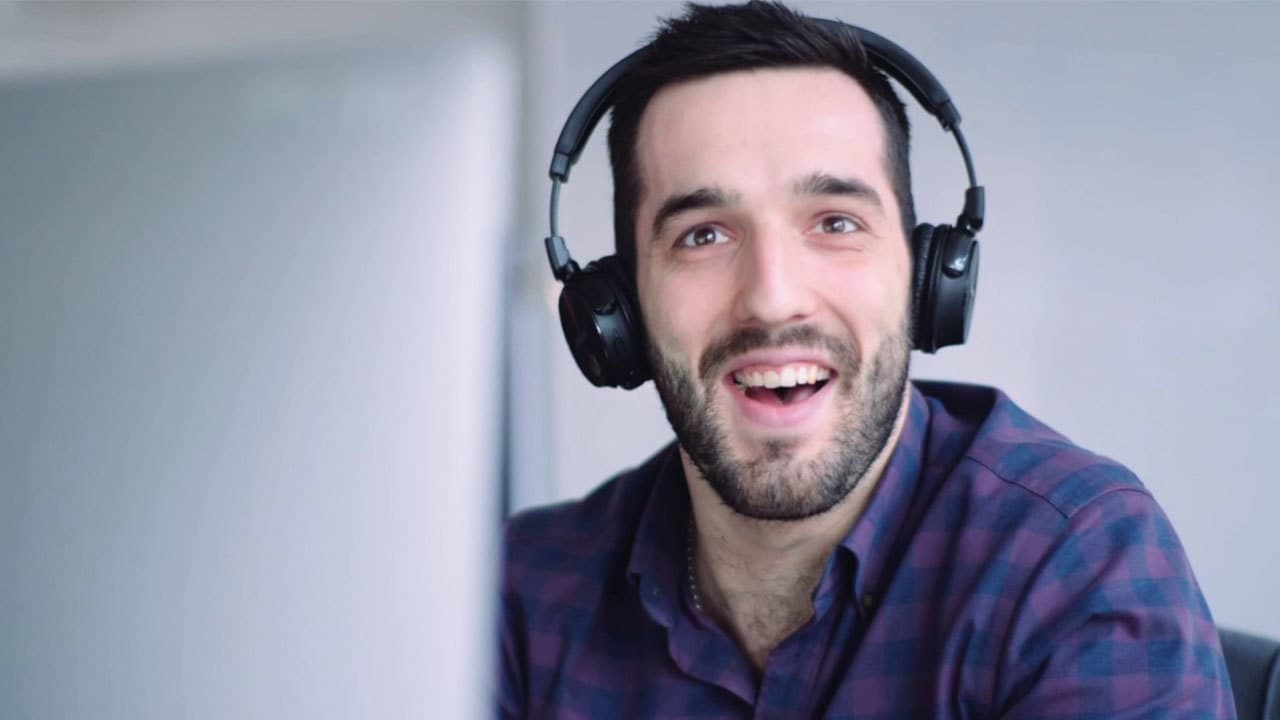 Broadcast Engineering (radio speciality)
Within Broadcast Engineering there is a wide range of jobs. Broadcast Engineers ensure your radio station is broadcast to your listeners.
Audio travels from studio to listeners in what's called a transmission chain. Broadcast Engineers work across this chain to make sure it works. And some Broadcast Engineers specialise in one or many sections of the chain.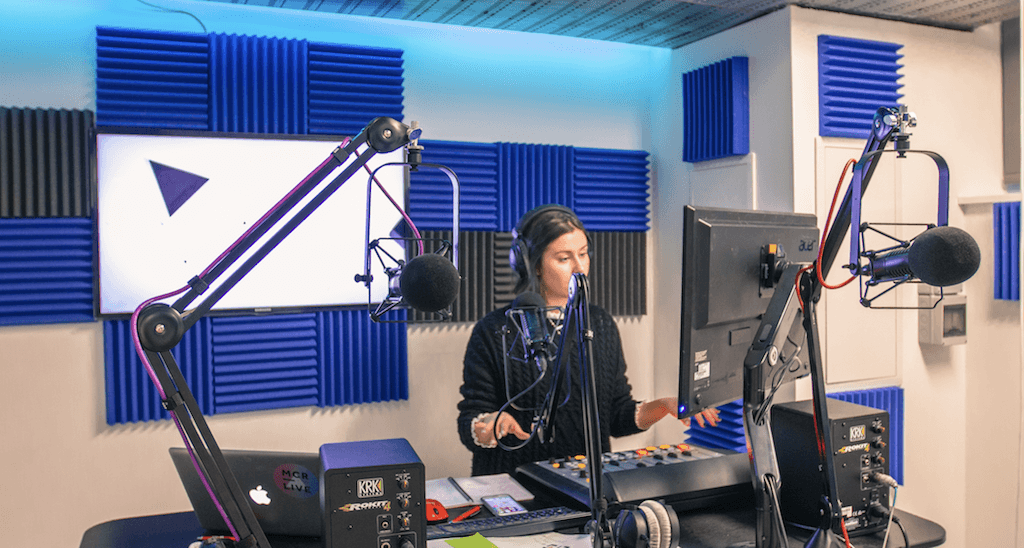 Starting on this radio career path is determined by what kind of broadcasting you want to work in. For terrestrial radio, a Broadcast Engineering degree or apprenticeship is the first step.
But internet radio needs different skills. Encoding and streaming audio, building apps and managing websites needs software development.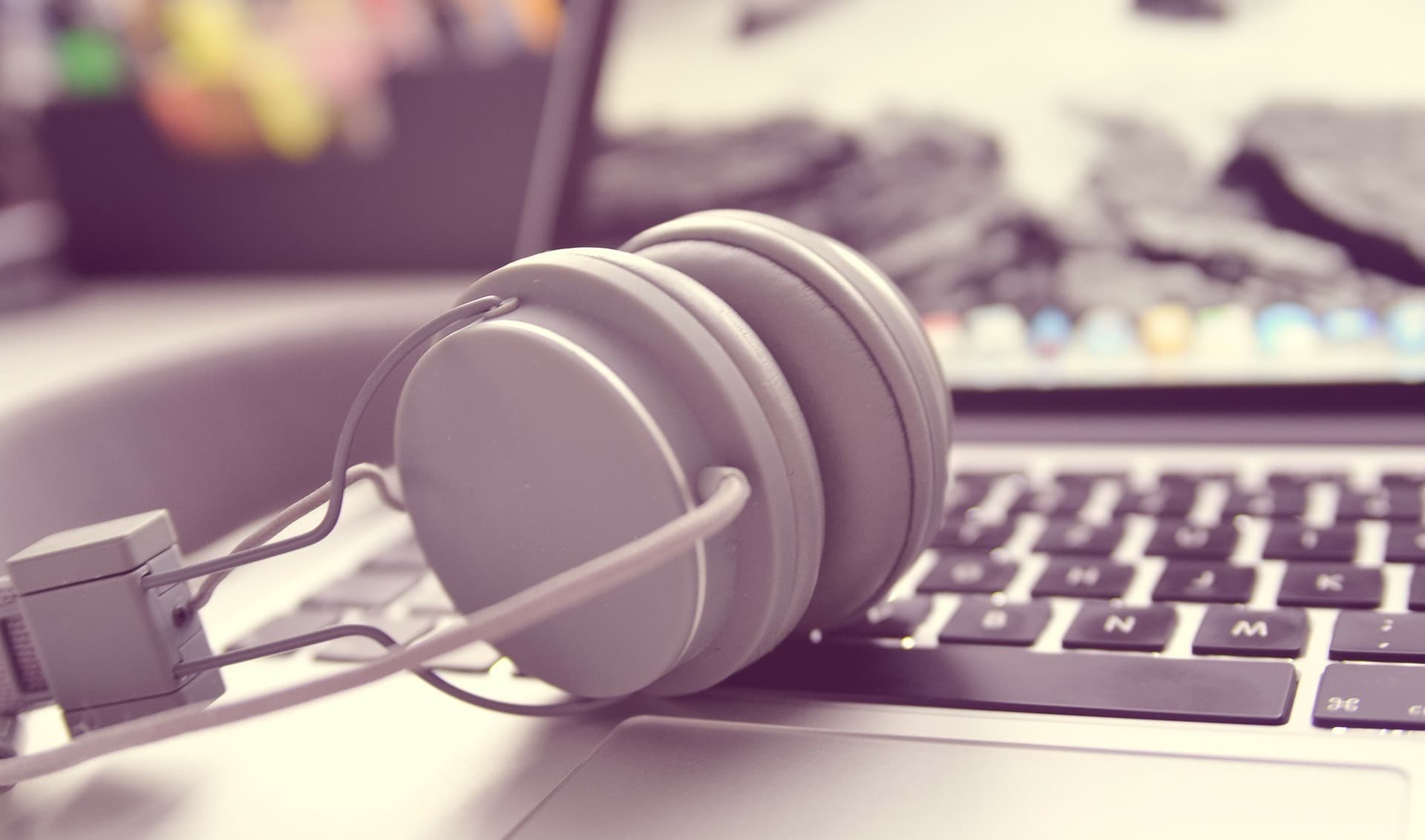 A computer science degree is an obvious start on this radio career path. But many software developers don't have this degree. They've retrained (or trained directly) in the field instead. For the Radio.co development team, we look for relevant experience and a clear passion for the field. Any experience in radio or audio always helps!
You can start as a junior software developer, or junior engineer and progress on to a senior software developer or senior engineer, respectively.

The Take-Home Lessons
Radio career paths are pretty varied, but can cross over at various points. The beauty of this is you're not necessarily pigeon-holed into one area. Experience is often favoured over qualifications. Unless there is a legal element involved. Whatever career path you go for, if you can prove your love of radio, that will always help.