Top 10 Radio Stations In Horror Movies
Just in time for Halloween, we've summoned 10 radio stations in horror movies, fresh from the crypt. We don't do dead air here.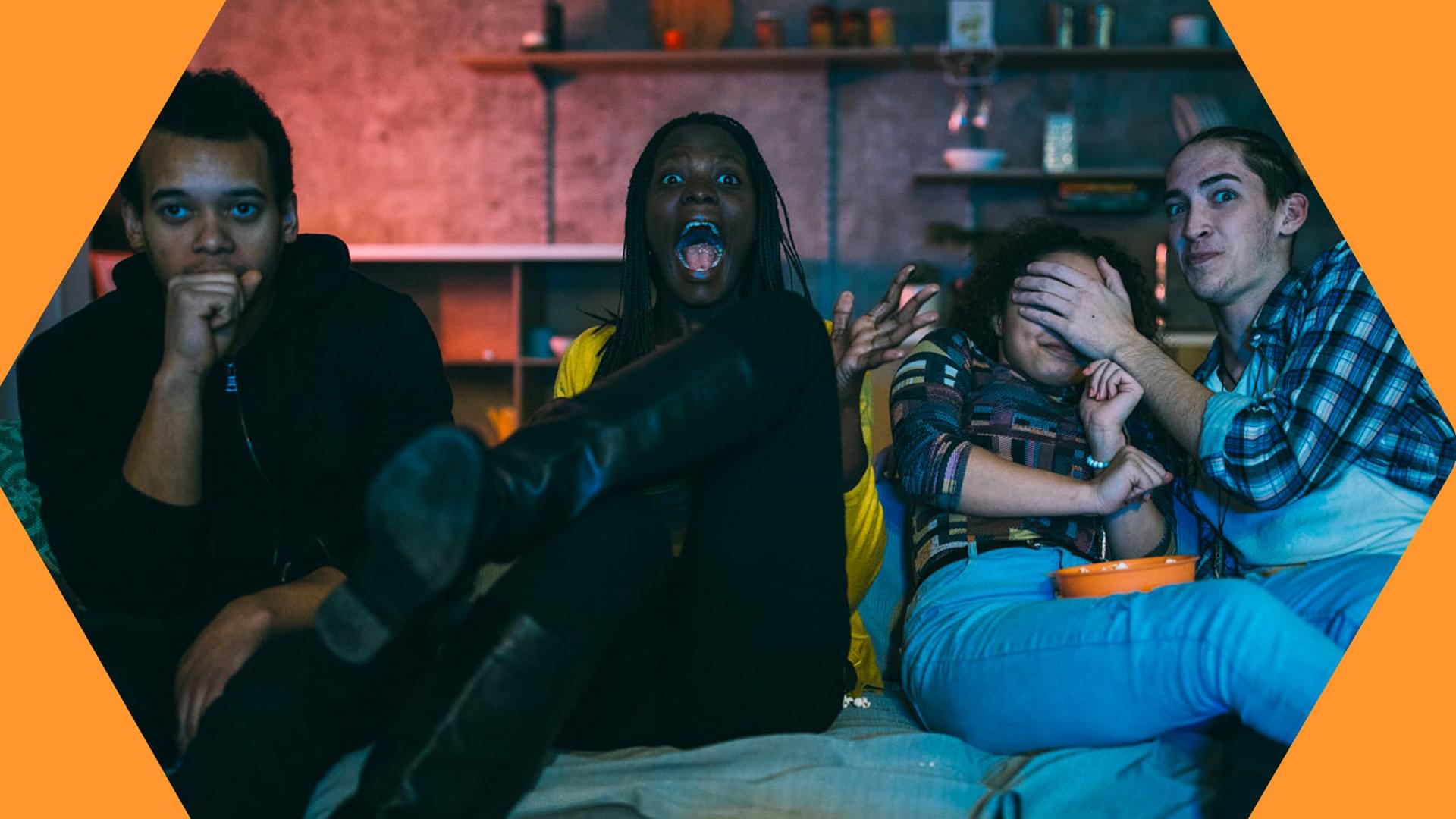 Radio stations and horror movies are a match made in the macabre. From the spooky scenes in the lighthouse radio station in The Fog to the scary setting of Pontypool, radio rears its head in many an eerie flick. To celebrate Halloween, we've gathered from the grave the top 10 radio stations in horror movies. Remember, Radio.co can't be held responsible for any spines tingled.
Note: Most movies listed below are 18+, so viewer discretion is advised.
10. A Quiet Place Part II
Kicking off our list of 10 radio stations in horror movies is a station that plays a pivotal plot point in A Quiet Place Part II. The equally suspenseful sequel relies on the same premise as its predecessor. Nobody may make a sound - lest they be devoured by blind, super-fast extraterrestrials with exceptional hearing. You know, the usual.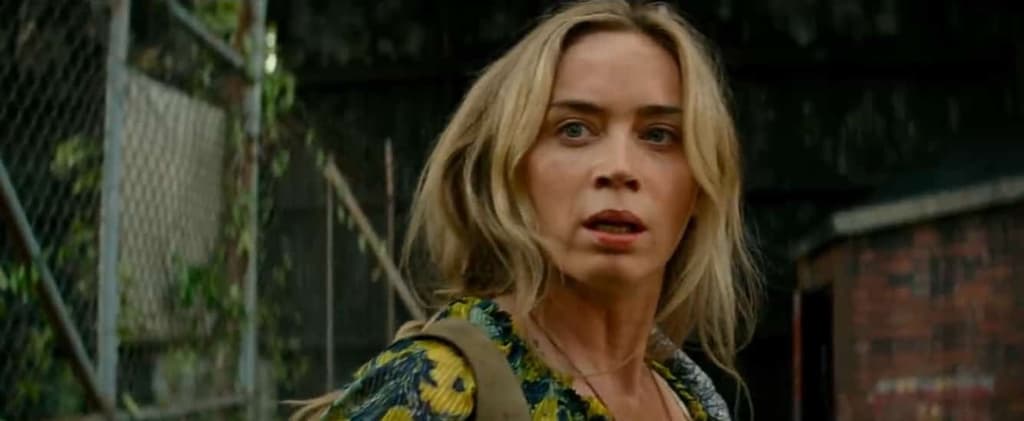 It follows the family from the first entry, who now realise they can slay said aliens with high-frequency sounds. At first, the family aren't aware of many others alive, but when an old friend alerts them to the fact that a certain song has been playing on the radio on a loop for months, Regan realises the song must be coming from a group of survivors.

An epic high-stakes journey with a showdown at the station.
A group of survivors with access to a radio tower... a radio tower that could be used to broadcast the screech of Regan's hearing aid and thereby exterminate the extraterrestrials completely. As you can imagine, all of this culminates in an epic high-stakes journey with a showdown at the station. No spoilers, but er, we'll never hear that beautiful Bobby Darin song quite the same again.
9. The Lords of Salem
What do the Salem witch trials, Rob Zombie and radio stations have in common? Not much, but somehow The Lords of Salem exists - and wouldn't you know it, it's set in a radio station!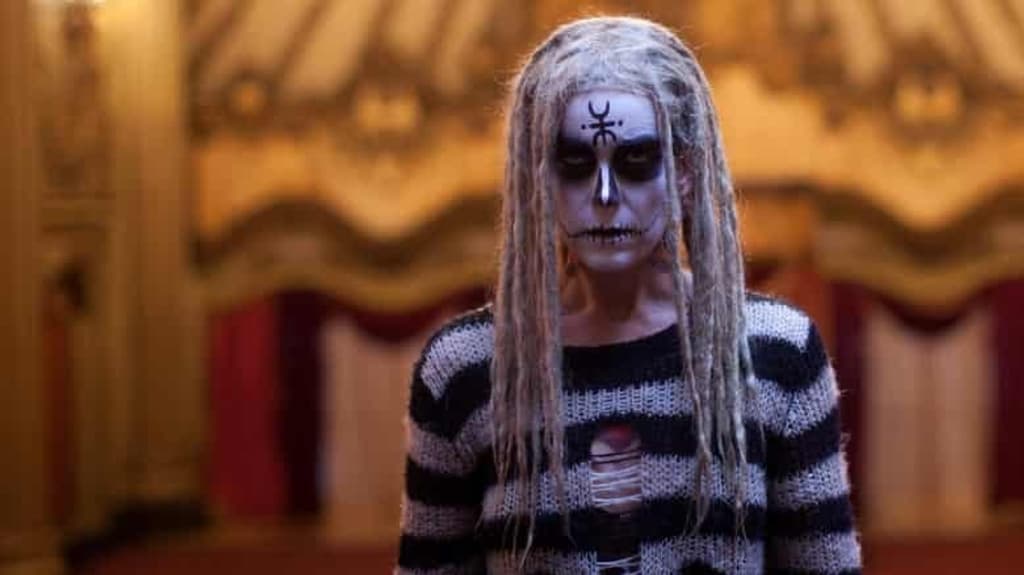 Heidi is a hard rock radio DJ who gets sent a CD in a wooden box by a band called The Lords. The record is weird to say the least, and causes Heidi to have some suitably distressing visions of satanic rituals.

The more the station plays the record, the more horrible hallucinations happen.
And from there it gets gruesome. Turns out, The Lords are a 'band' that have been going for quite a long time - try the 17th century - with the intent to possess the women of Salem. It's certainly a unique premise for a horror movie and well worth a watch for that alone. Even if it's not the pinnacle of filmmaking, it's surefire fun. While we don't condone playing The Lords, we do love an alternative subculture station, so we do condone moderate rocking out to Heidi's station.
8. Psycho IV: The Beginning
Wait. There's a FOURTH one?! And it's not that random shot-for-shot Vince Vaughn remake?! Yes, we too were surprised at the existence of this wholly unnecessary Psycho prequel, but hoo boy, is it a guilty pleasure.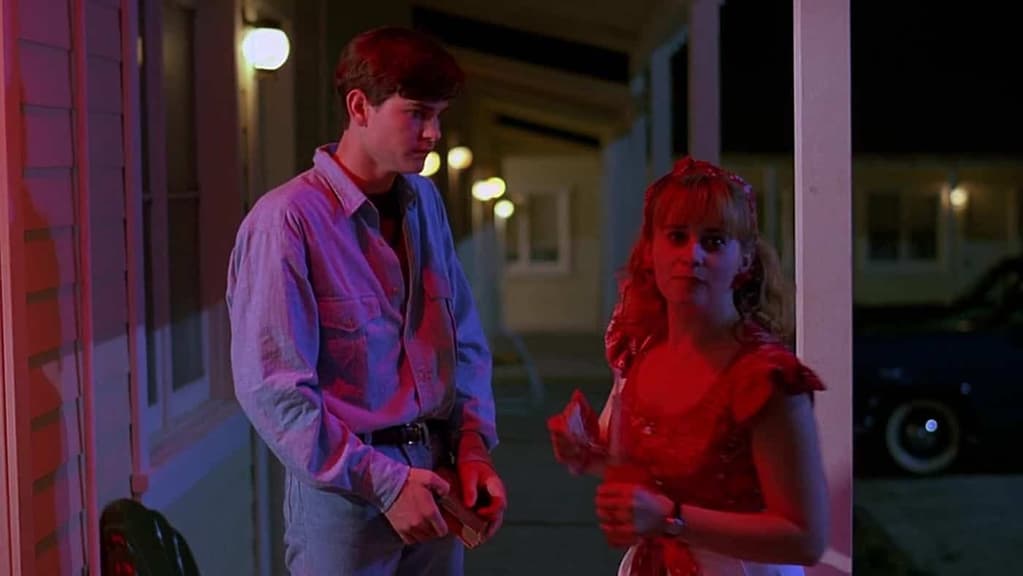 Our favourite Freudian foe Norman Bates is now married and soon to be a father, but worries his child will have the er, Psycho gene too. So when he hears Fran Ambrose chatting to his former psychiatrist Dr. Richmond on her radio show, he decides to call in as 'Ed' to tell his story.
A radio station and late-night talk show host are used as a key narrative device.
The majority of the movie comprises of traumatic flashbacks to Norman's childhood, none of which would have been broken down without Fran's show. Dr. Richmond cottons on to the fact that Ed is Norman, but will he be able to trace the calls before it's too late? Okay, so a semi-forgotten straight-to-VHS relic such as this is a rogue choice for a list. But we never forgot it. And we think it's nothing short of ART, okay.
7. Texas Chainsaw Massacre 2
Another sequel to a horror movie here, but hey, this is another camp classic that justifies its existence in all its gory glory. The main character, Stretch, works in a radio station as a radio host. For those unfamiliar with the first, the TCM franchise follows the many murders carried out by Leatherface.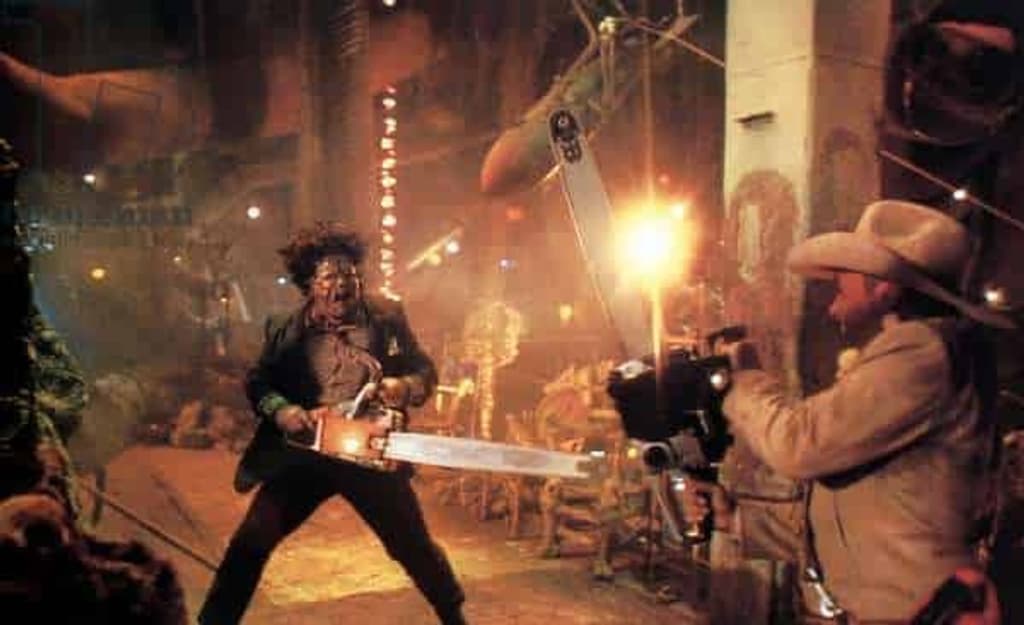 If you want to know why he's called Leatherface, just Google that. Ew. We know. Anyway, the TCM movies are classic slasher fare and TCM2 is no different - except this one is far funnier than its darker counterpart.
When two drunken teens prank call into Stretch's show, they end up feeling the wrath of Leatherface while still on the line.
A horrified Stretch unwittingly enters into the most frightening frequency she's ever known on the station, and from there things get bloody. Stretch is even asked by Lefty to broadcast said terrifying tape on her show (talk about dead air). It's definitely the most nauseating horror movie on this list, but if you liked the grisly guts of the original, you'll like this. Stretch has great music taste and a really naturalistic radio hosting flow, by the way. Wonder if she took our presenting course by any chance?
6. AM1200
Have you ever been in the car, mindlessly flicking through FM channels, and accidentally switched on the AM bands? It's usually just fuzzy white noise, right?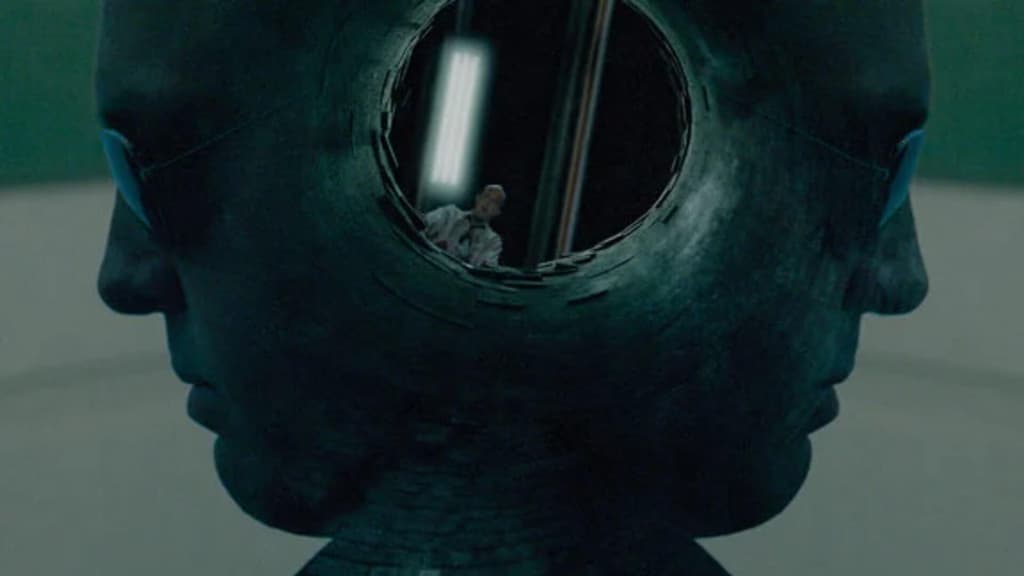 Apparently, 1200 kHz is a bit more sinister than that, so avoid tuning in at all costs.
AM1200 is somewhat of a radio horror hidden gem.
Sam, who is grieving the loss of a friend, hears a cry for help on the frequency. Apparently, there has been some sort of emergency situation at radio station KBAL and they're radio-ing for aid. Not thinking much of it, Sam keeps driving, and accidentally ends up at the radio station. Or was it an accident? It's well-acted, subtly spooky and has Leland Palmer from Twin Peaks in it. If you're not sold by that, radioheads, relish in the knowledge that a radio station is at the heart of this tale of terror. Give it a go and let us know what you think; we found this to be a perfect Halloween treat (with a few tricks thrown in).

5. Dead Air
This one is set entirely within a radio station, but Dead Air only clocks in at 5 on our list because we feel it's a little too similar (and pales in comparison) to another entry here. Still, Dead Air is a great example of how to effectively use radio stations in horror movies, and how they can make for super tense settings.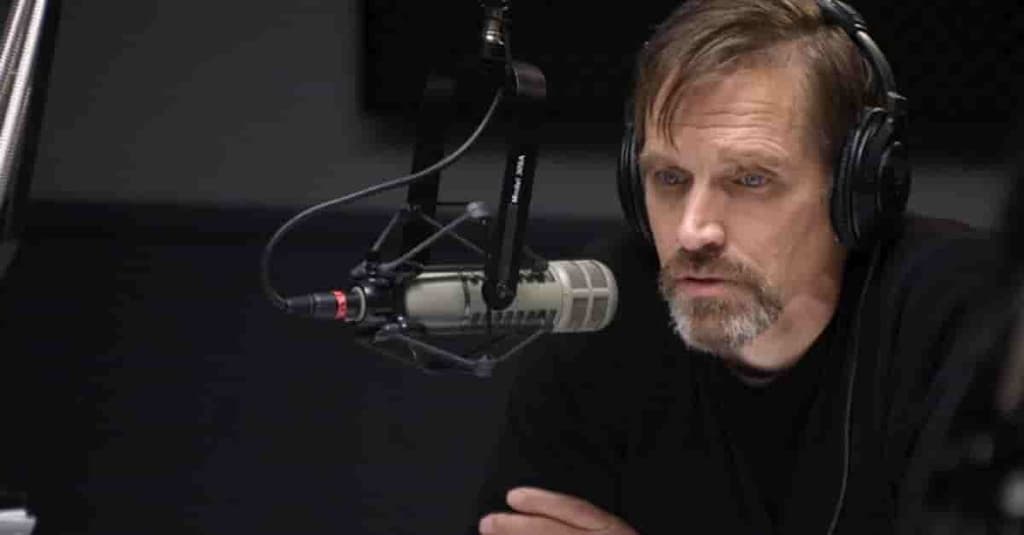 A toxic gas is unleashed at major sporting events across the United States that sort-of-not-really zombifies attendees, and shock jock Logan Burnhardt & co. are unfortunately around the corner from one explosion.
A thought-provoking and pretty politically charged for a zombie flick (set in a radio studio).
As the film unfolds, Logan deals with callers and reports of what's going on outside, until eventually the terrorists responsible for unleashing the gas make it to the studio. Will they get in? Will Logan and the team survive? Why is the gas being unleashed? It's thought-provoking and pretty politically charged for a zombie flick. Though it's by no means one of the best-quality movies on this list, it's difficult to deny it's one of the best radio horror movies.
4. A Christmas Horror Story
We know what you're thinking. Festive fearsome fun? It's not even December yet! Isn't this supposed to be a Halloween-themed list? Well, we'd be remiss not to mention this one, even if we aren't in the right season for it.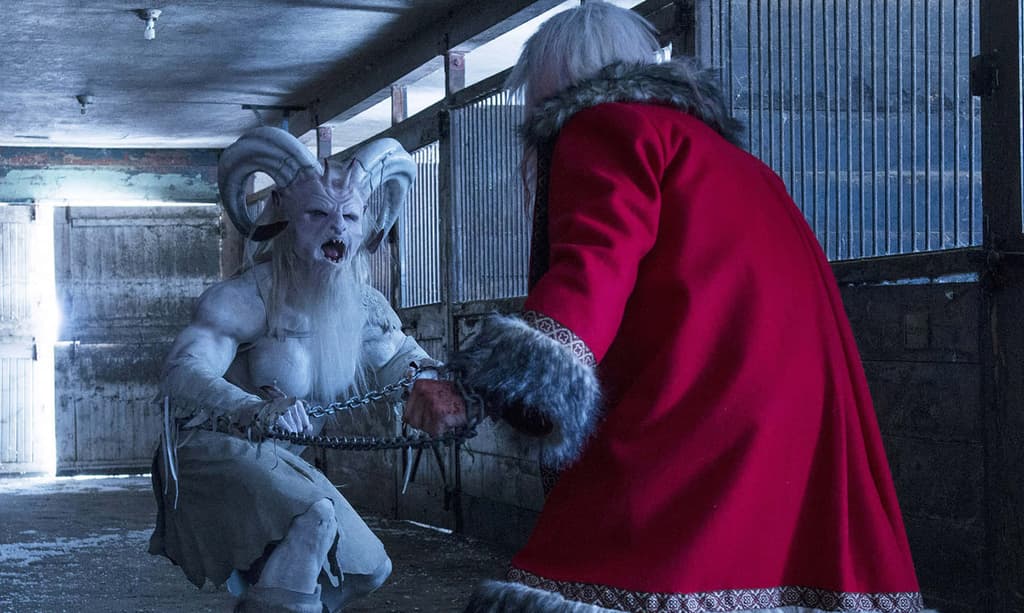 Picture this: an epic horror anthology hosted by William Shatner (yes, Captain Kirk himself) featuring zombie elves. Lots of them, in fact. And it's actually really well-crafted and suspenseful. Just as bizarre as you'd imagine with all the frights and festivity you could ever want, A Christmas Horror Story is also a great radio station horror movie.
Will Shatner is a radio DJ. That's all you need to know.
Shatner is Dangerous Dan, a radio DJ doing the night shift at the Bailey Downs radio station over Christmas. While broadcasting, he receives notices of a disturbance at the mall. In between spinning tunes and telling his listeners to stay away, we're shown the four chapters of the events as Dan reads out the notices. The way it unfurls in the final climax is super satisfying and surprisingly scary. Maybe not quite the family Christmas film to rival Home Alone, but for horror and radio lovers alike, this a must-see.
3. Pontypool
No, we don't mean the tiny town in Wales - Pontypool is slightly more sinister. This is *the* contemporary movie everyone talks about when radio stations in horror movies come to mind. This is also the entry we were referring to in our Dead Air mention.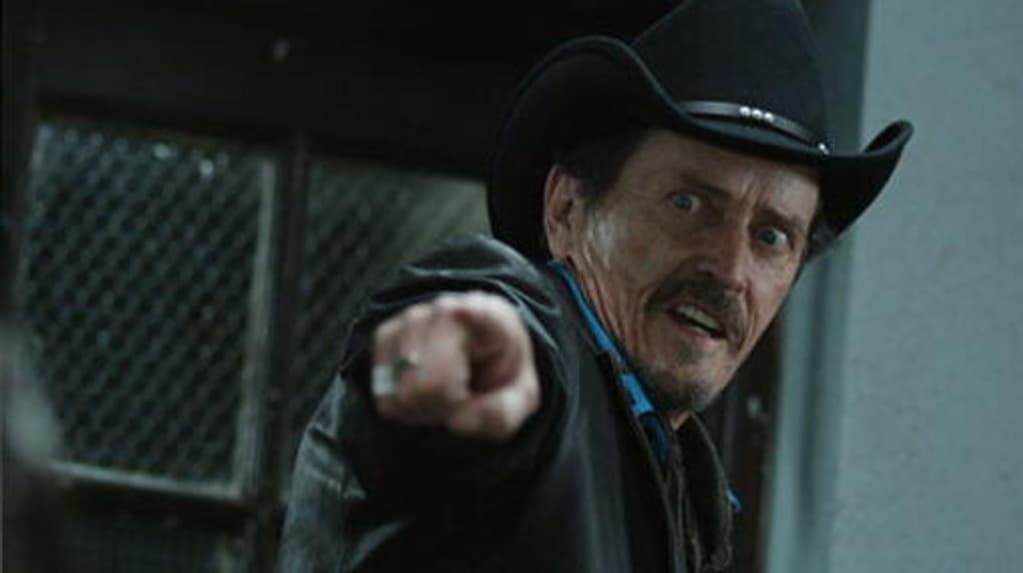 The films are often compared because of the plot similarities. Grant Mazzy is another shock jock who hears reports of a virus that turns people into zombies, and barricades himself in his booth. But the concept in Pontypool is arguably more intriguing - the way the virus is transmitted is through the English language.
Talk radio has never been so scary.
The radio team deduce that only certain words in English have been infected by the virus, so they communicate in French and Armenian to each other to defend themselves. Grant has to work out a way to warn the masses about what's going on without using any potentially deadly phrases. As radio hosts, words are our most important tools, so using a DJ to fully realise this movie's premise is kinda genius. Who knew language would turn on us? After we've been so faithful to it? Terrible really.
2. The Fog

Though John Carpenter has used themes of radio in his movies before (such as the Radio Room in The Thing), The Fog is the only time a real radio station makes an appearance.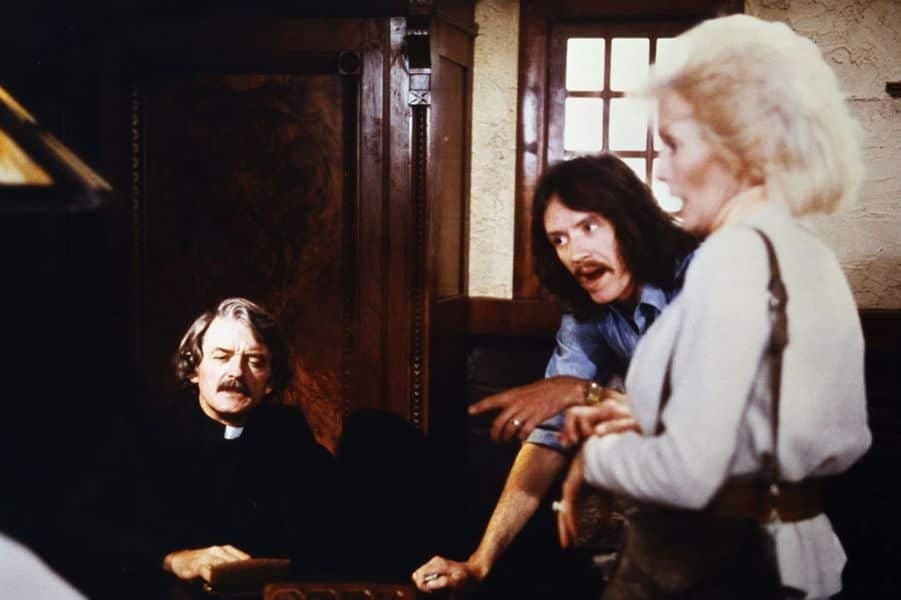 Said station happens to be the most interesting station on our list, as it operates from a lighthouse in the fictional town of Spivey Point. In fact, radio underpins The Fog entirely. Main character Stevie Wayne is actually based on real-life 1960s radio host The Nightbird, and the main events of the movie kick off when Stevie plays a dodgy tape sent to her that sets alight (after saying "6 must die".)
The Fog kicks off when a spooky tape plays on the radio.
A mysterious glowing fog descends on Spivey Point accompanied by the vengeful ghosts of leprous mariners who died in a shipwreck there a century earlier, and Stevie has to guide civilians to safety with the station. Fun fact: Carpenter found the rock music royalties he wanted was too expensive, so used the cheaper licensable jazz music. Worked out in his favour, because it turns out that the cornet can be quite creepy after all.
1. Play Misty For Me
Radio in horror doesn't get more quintessential than Play Misty For Me. Sure, maybe to some aficionados out there this would be considered more of a psychological thriller than a horror movie.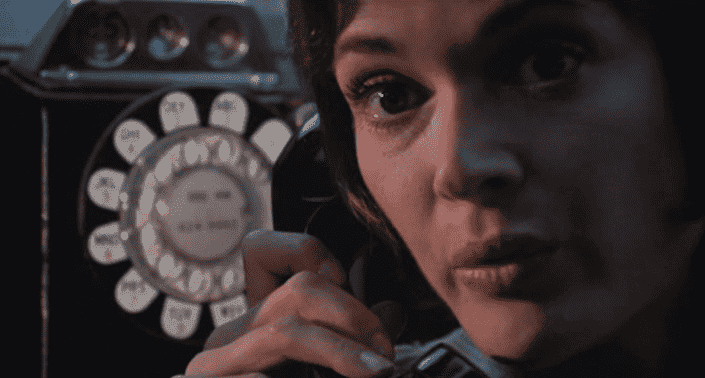 Maybe even not befitting as the coveted Number 1 spot on this list. But to you naysayers we say - did we watch the same movie?! We were thoroughly terrified. Cowboy connoisseur Clint Eastwood is KRML disk jockey who enters a life-threatening love affair with a caller. Evelyn Draper regularly requests 'Misty' by Johnny Mathis, and engineers a way to meet her favourite radio DJ.
The scariest elemnt in radio stations in horror movies aren't ghosts and goblins, but rabid fans.
Little does ol' Clint know he's in for a shock with Evelyn (and maybe a stab or two), as Evelyn develops an obsession with him that would freak out even Glenn Close in Fatal Attraction. Campy yet quietly chilling, Play Misty For Me is a cult classic with an iconic radio station at its core. KRML might be a bit cursed now, but we'll concede with Evelyn; 'Misty' is a banger, and Clint's not a half-bad radio host.
4 Mysterious (& Creepy) Stations
Although not radio stations in horror movies, spooky vibes still linger in the airwaves with these real-life spooky stations. Shrouded in mystery with only slivers of info online, here are 4 creepy stations to send a chill down your spine.
Radio Stations In Horror Movies: Freaky Finish
As our top 10 radio stations in horror movies list comes to a creepy conclusion, we turn the mic to you. Which radio stations in horror movies would you have included? Scare us if you dare on our social media with your supernatural suggestions, or creep on below to the comments.