How to Start a Radio Station
Got an idea for a radio station but not sure how to get started? Here's your quick guide on everything you need to know to start a radio station.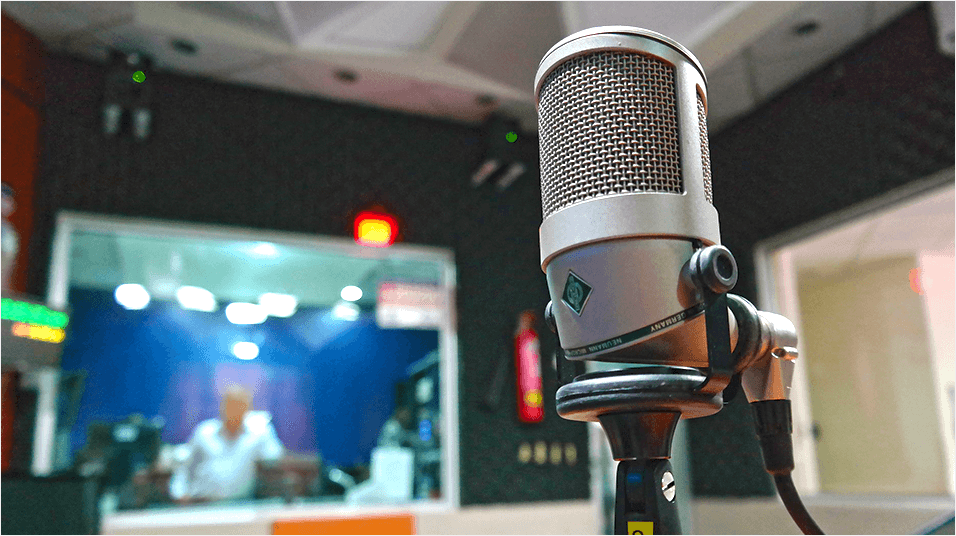 Got an idea for your own online radio station but not sure how to get started? Here's your quick guide on everything you need to know to start a radio station.
Where Should I Start?
With anything new it can be rather challenging not knowing where to start first, but it doesn't have to be when stating your own online radio station. Unlike traditional FM/AM radio, online radio offers you the option to get on-air in a matter of minutes without having to know advanced terminology and owning high-end equipment.
The best place to start is to try it for yourself - Get to grips with the basics like uploading music, broadcasting live, and sharing your station with your listeners online. Once you get to know the essentials you can expand your skills and discover all the hidden tricks to broadcasting professional radio.
Do I Need Equipment?
The short answer: no. It's a common misunderstanding that you need an expensive microphone, mixer, and headphones, but this isn't true.
The only thing you do need is a computer/laptop and internet access which allows you to upload your music or shows to your radio station, schedule them to broadcast when you like, and share them on your social media accounts.
If you intend on broadcasting live shows then you do need a microphone, but you can use a built in one if you've got a laptop or buy an affordable external condenser mic like the Behringer B1 which is around $100 / £70. Condenser microphones like the B1 require phantom power which computers don't offer, so you need a USB mic connection like the Blue Microphones Snowball which is $55 / £45.
We cover a range of different equipment from basic to professional you can use with your station here.
What About a License?
Needing a license to start a radio station entirely depends on what you intend to broadcast, how long, where from, and who to.
If you're planning on broadcasting commercial mainstream hits then you need to pay royalties, but if you're broadcasting your own content or royalty free music then you don't necessarily need a license.
As always it's important to consult with qualified professionals or relevant authorities for your country regarding copyright and licensing laws. We offer advice on music, licensing, and royalties here.
How Do I Broadcast Online Radio?
There are 2 ways you can broadcast online:
Upload & Schedule Tracks
Broadcast Live from Your Computer
The first option is to upload music or shows to your radio station, then order them in playlists, and finally schedule your shows to broadcast at a time and day.
The second option is to broadcast live from you computer either via a microphone or with the tracks on your machine, but to do this you need broadcasting software. Software like BUTT and Winamp encode your audio locally, then transmit it to your radio station online.
We recommend the following broadcasting software:
BUTT: Free for Mac, Windows, and Linux.
RadioDJ: Free for Windows.
Nicecast: Paid for Mac with free trial.
For more broadcasting software guides then head here.
How Do Listeners Tune In?
If your listeners can't tune into your station then they won't return and it's sets a bad image for your you as a broadcaster. Make it easy for listeners to access your station by following all 3 of these methods.
Web Players
Brand web players to your radio station by changing the theme, colour, and sizing. Embed players onto yours or others websites to grow your listeners.
Build your own custom players using the DIY player kit to adjust the look and feel - Learn more here.
Radio Directories
Submit your radio station to third-party online radio directories that have millions of active listeners like TuneIn and Streema.
Mobile Apps
Build your own custom branded iOS and Android apps with Radio.co. Submit basic details on how you want it to look, then the team here at Radio.co will take over and create it for you.
Apps then get submitted to The App Store and Google Play through your account, this way you can manage and get notified of listeners downloading and reviewing your radio station's app.
Purchase your mobile apps in your Radio.co Dashboard -> Add Ons. If you're not with Radio.co then add the apps on checkout over at the pricing page (Station plan offers both apps for free as part of the package).
Do You Provide Apps?
Yes, Radio.co offers both iPhone and Android apps. Billions of smartphones are now active worldwide, so nows an ideal time to get your station in both stores.
It's simple to create apps with Radio.co's app builder wizard. Match the look and feel of your radio station and link your social media accounts so listeners can share tracks or shows in real-time.
Design your apps today by following this guide.
What About a Website?
Yes, you can easily build your own website without having to know a single line of code. Just drag and drop the things you need on your pages.
The website builder is the ideal solution for you to create an awesome website without having to know how to program. Everything runs from the cloud, so you can access and edit your site from any computer.
There are dozens of themes and templates to choose from if you just want that "out of the box" approach to get your site up and running as quickly as possible. Get started with your website today in your Radio.co Dashboard -> Add Ons area.
How Can I Get More Listeners?
A massive hurdle to start a radio station broadcasters face is getting those initial listener numbers, but have no fear as your list of the best online radio directories is included below, starting with the top 5.
5. DeliCast
Listing over 7,000 stations, both internet radio and TV, DeliCast is a simple directory listing by country, genre, popularity, and more.
4. Streamitter

Streamitter.com is a modern online radio directory listing thousands of radio stations from all around the world and every type of genre.
3. Dirble

Dirble is an open directory consisting of thousands of radio stations that allow you to get found for desktop and mobile listeners.
2. Streema

Streema is a free online radio directory to discover, share, and listen to radio stations from all over the world. There are more than 70,000 radio stations like BBC Radio 1, Absolute Radio, and more that anyone can tune into online.
1. TuneIn

Millions of listeners worldwide access online radio through TuneIn, so it's definitely the place to be. TuneIn is one of the best radio directories as listeners can easily access your shows, not to mention it's a free and a simple way to get discovered and grow your audience.
A full list of online radio directories you can submit your station to can be found here.
What if I Get Stuck & Need Help?
Even the best of us need a helping hand every once in a while, that's why we have some fantastic courses to teach you about the radio industry by leading broadcasting professionals top in their field.
Earn Money for Your Radio Station
Learn how to generate revenue for your station with actionable strategies that will turn your station into a money generating machine.
Start your Internet Radio Cash course by heading here.
Grow Your Audience
50% of people are now listening to online radio, so audience numbers are exploding! This resource will teach you how you get your share of the biggest transfer of listeners in history, so turn your station into a listener grabbing machine today.
Grab the Listener Magnet course today here.
Become a Better On-Air Presenter
Discover how to be a better radio presenter with the radio industry expert Kate Cocker. Learn how to stay ahead of the competition by drawing in listeners and keep them returning.
Here's how you can Become a Great Radio Presenter by grabbing the course here.
Start a Radio Station
Ready to start a radio station? Talk to us first about your radio station and a Radio.co expert will give you free advice on where you should begin. Book a demo and talk to us today by clicking the button below.