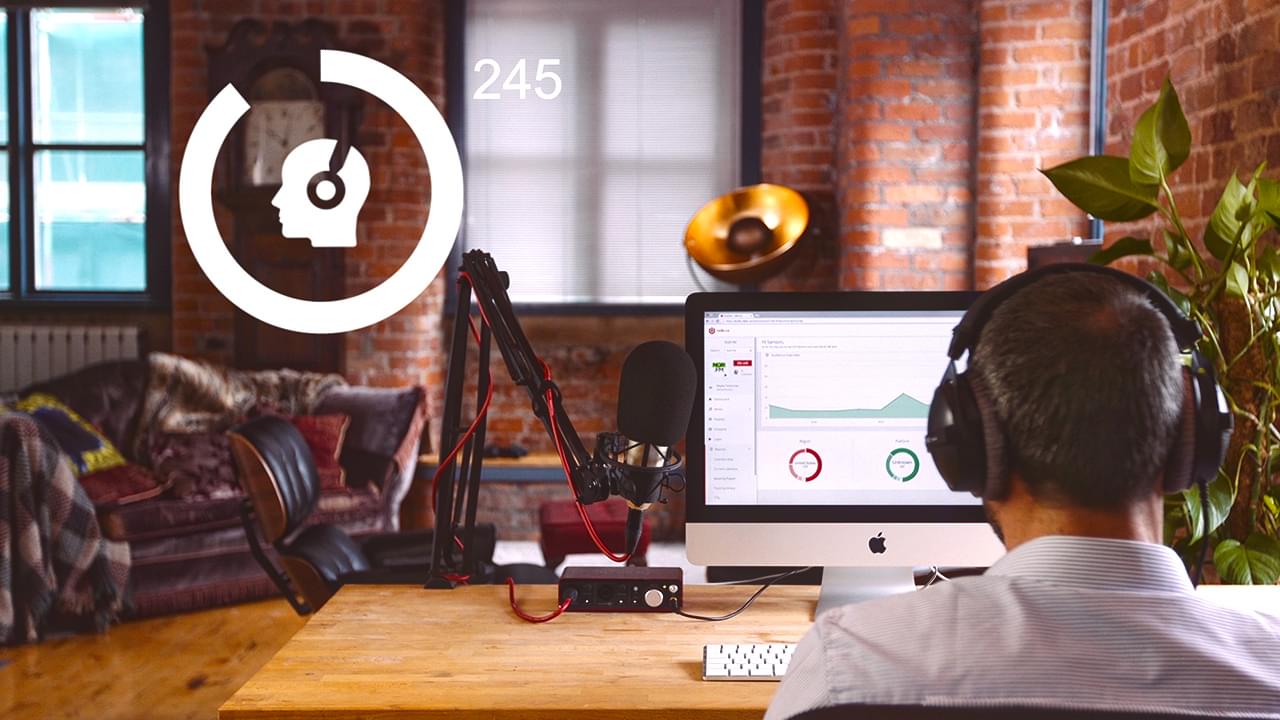 Discover How to Launch a Profitable Podcast & Grow Your Personal Brand
Everyday more people are downloading and listening to podcasts. Are you ready to take advantage of this growing trend and become a podcasting authority in your chosen niche?
It doesn't matter what type of Podcaster you want to be, when you buy this course you will learn actionable strategies that will rocket your podcast to the top of the charts and turn it into a profit making machine!
With More People Listening To Podcasts Than EVER Before It's Time To Share Your Passion And Get Heard!
There are 57 million people in the US alone listening to podcasts every month. That's a lot of potential listener's but how do you make sure your podcast gets its fair share of listener's and downloads? In this course we'll teach you the techniques that the top podcasters use to ensure each podcast they release gets millions of downloads.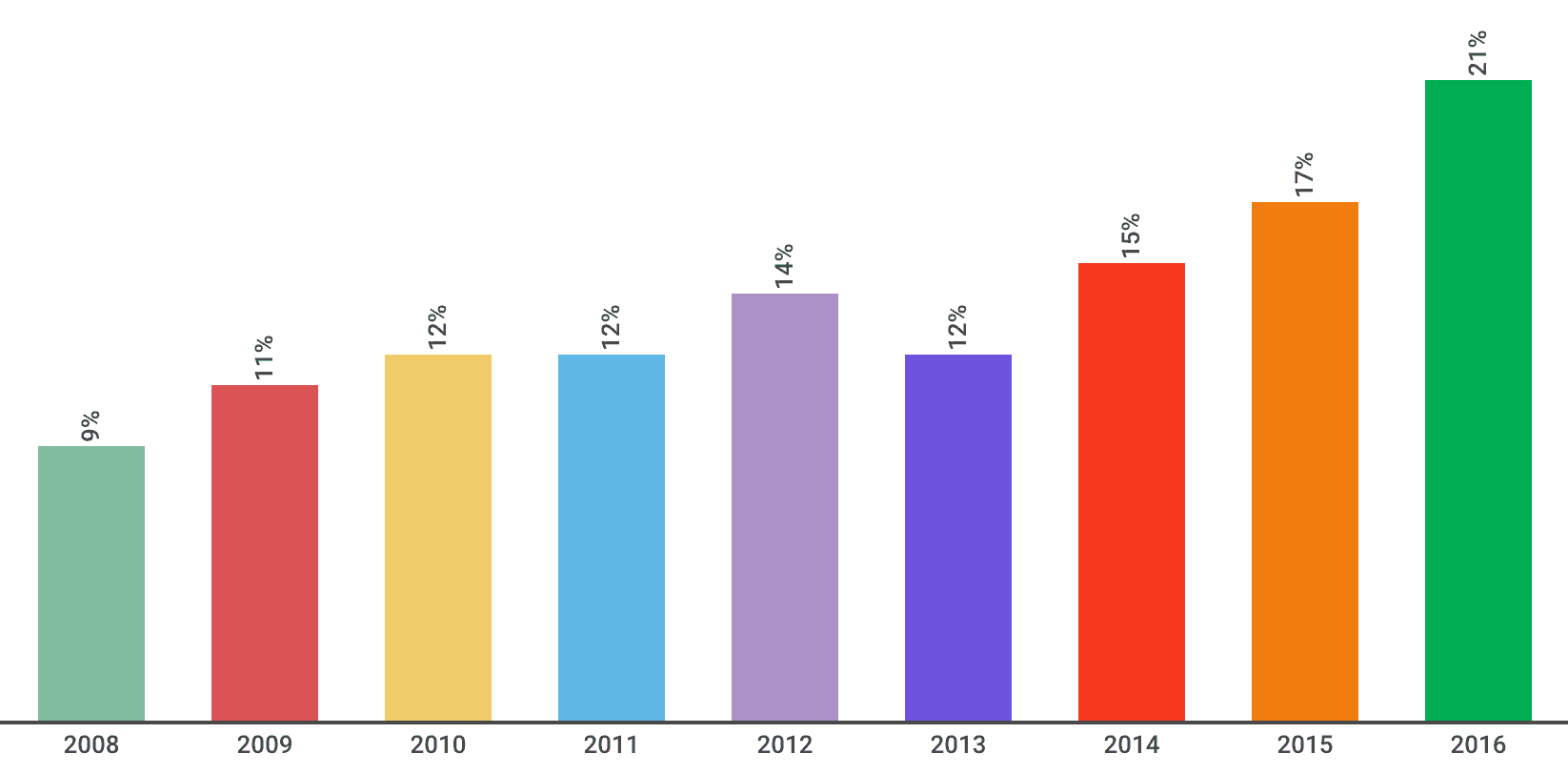 Podcasting has increased more than 75% since 2013 - 2017 and it's industry experts agree that these figures will only increase as time goes on. With more people than ever listening to podcasts it's the perfect time to launch your podcast and get your passion heard by the masses.
---
How Do Top Podcaster's Become Authorities in Their Niche?
A lot of podcasters make the mistake of thinking they can simply record their podcast and then the listeners and money will come rolling in! This is simply NOT TRUE.
A good podcast takes time and energy to become successful. We'll show you how you can do this so your podcast reaps the reward once you've put in the hard work. We'll teach you the secret techniques the worlds best podcasters use to position themselves as leading authorities. Once you know these tactics, you'll realise creating your own profitable podcast doesn't have to be an uphill battle.
---
Techniques That Will Help You Get Your Podcast to the Top of the Charts… and Keep it There!
Radio.co has worked with thousands of radio broadcasters and podcasters, so we know a thing or two about producing top notch shows. Regardless of your chosen niche we'll teach you actionable strategies that the world's best podcasters use to ensure their podcasts consistently get millions of downloads. These techniques work for all types of podcast, including:
Politics
Sports
Religious
Music
and many more...
This 6 module course covers the essential strategies you need to do to make quality podcasts that will sky rocket to the top of the charts, EVERY TIME! There is no secret formula, however we have hand selected a few of the best methods that have been proved time and time again and we want to share them with you.
Become The Most Authentic & Profitable Podcaster You Can Be
Here is Exactly What You Get - 6 Modules of Revenue Changing Training
Module 1 - Structuring Your Podcast For Growth & Profit
Firstly we will look at how to plan ahead. A good plan will allow you gain leverage over your competitors and position yourself at the forefront of your listeners' minds. This is a crucial step if you are serious about generating revenue for your podcast.
Module 2 - Advanced Recording & Editing Techniques
Traditionally recording and editing audio was an expensive and difficult task, however nowadays all of that has changed. In this module we will show you advanced recording and editing techniques that you can implement for your podcast in order to give it that professional sound for minimum cost.
Module 3 - Hosting & Optimisation Techniques
We will show you the best place to host your podcast to ensure it gets discovered by the widest possible audience. Then we will take a look at an in depth look at the different optimisation techniques that YOU can implement for your podcast.
Module 4 - Monetisation Strategies - Amplifying Your Podcasts Revenue
Now there is no real magic formula to making money. It takes hard work and dedication, however we will show you the right tools and techniques that you will need in order to set you on the right track to start earning revenue for your podcast.
The question to really ask yourself is "Do I want my podcast to be a hobby or do I want it to be a profitable business?". If your answer is profitable business then this is the course for you! However creating a successful podcast does not come easily, so bare in mind this course is not for the faint hearted. It is really aimed at those that are incredibly focused on turning their podcast into a business.
Module 5 - Marketing & Growing Your Brand & Audience
Having a wealth of marketing strategies that you can call on in order to grow your podcast and turn it into a business is going to help. That is why our fifth module is all about marketing your podcast and growing your brand.
We will teach you the secrets that industry experts use to drive their podcasts to the top of the charts, and to keep it there as well. We will also show you how to develop your personal brand and grow your listeners, whilst turning you into an authority in your chosen area.
Module 6 - Bonus Module: Microphone Techniques
As an added bonus we will look at microphone techniques. We will show you 15 of the BEST ways you can get the most out of your recordings. These are the types of tips and tricks that the experts use in order to get a professional sounding podcast on a minimum budget.
A Handful of Podcasters Are Making Ridiculously Easy Money... And You Can Too!
There's hundreds of thousands of podcasters, but only a few make some serious money and consistently hold the top spot at the top of the charts. Why? These high-performing podcasters use all sorts of methods, so it's no real surprise THEY want to keepo their strategies to themselves.
Only problem is, how do you jump on board this money train? We share some of the best cash and listener generating methods you can use to turn your hobby or passion into a profitable business.
WE WANT TO REVEAL EXACTLY HOW THE WORLDS BEST PODCASTERS MAKE MONEY SO YOU CAN TOO
---
Turn Your Hobby and Passion into a Profitable Business
Your listeners are the bread and butter of your shows. Without them your podcast could not reach its full potential, so it makes sense to try and keep your listeners happy. One way to turn people off is sleazy marketing and sales techniques trying to earn a bit of extra cash. DO NOT DO THIS!
There are ethical ways for you to earn money without having to resort to drastic measures. We teach you some of the best ways you can earn a revenue without falling into the dark world of marketing and sales.
---
How Do All These Top Podcasters Consistently Get Millions Of Listeners?
Time and time again we get this question. You might see podcasters with a high number of listeners and think "How do I do that?!". Really there is no huge well kept secret. These types of shows know who their audience is, what they want, and how to reach them for maximum effect.
We cover methods used by industry experts that grow your listeners and enhance your personal brand in a way that is easy to replicate and reproduce.
---
The Secrets of Successful Podcasters Revealed
Behind every industry there is a wealth of knowledge and hidden secrets waiting to be revealed. Podcasting is no different! The podcast industry is still relatively small, so there are plenty of golden opportunities for you to grow your listeners and earn some serious revenue.
In the How to Launch a Profitable Podcast course we show you what others in the industry have been doing and how you can do the same for your shows.
Do you ever wonder why some podcasters get millions of downloads each month and others get none at all?
For the life of us we cannot understand why more podcasters do not make money from their shows. In traditional industries, like TV, the market is saturated beyond belief, so it is harder to cut through. That is COMPLETELY different for podcasting.
The podcast industry has only been around for a dozen years or so, which is still practically in its infancy compared to TV and radio. This course shows you how to grab this opportunity head on to generate revenue from your shows, but you better be quick as the market is rapidly growing!
---
Get Access To The Techniques That Top Podcasters Use To Grow Their Listeners & Revenue Every Month
Think it's hard to grow your podcast from an idea into a fully fledged business? One that always brings in revenue and listeners? When you know just exactly what to do and where to go it becomes a breeze, as long as you put the work in! The How to Launch a Profitable Podcast course is designed in modular way to help you start making money whilst drawing in listeners. regardless of the type of podcaster you are.
---
Invest in Your Podcast, Invest in Yourself, and Reap the Rewards
You won't find anything else like this out there. We've invested huge amounts of time and energy to ensure this course helps you achieve you goals and takes your podcast to the next level. Implementing what you learn will enable you to create a podcast that will generate listeners and revenue consistently. You are getting training that will not only pay for itself many times over, but will also change your Podcast and life. Permanently.
Profitable Podcaster FAQ & Important Things
Will This Work For Me?
There's no guarantee that this will work for everyone, HOWEVER there is enough here to get you on the right track. Use this course as a launching platform for your podcasts and beyond.
I Don't Have Many Listeners, Will This Help?
No matter your podcast size there is something for everyone here. If that is increasing your number of listeners or earning a revenue source, each part of this course is designed so anyone can get the most out of it.
How Is the Course Delivered?
As soon as you have purchased the course you get instant access to everything. Lessons are delivered via video, but you can watch them on your PC, Mac, iPad/Android tablet, or iPhone/Android smartphone via your web browser.
How Much Time Do I Need to Dedicate?
The course has been designed to be as streamlined as possible, that means you can watch and put key techniques into practice in just a matter of hours. HOWEVER, how long it actually takes depends on you. It is recommend you take your time and really digest each class at your own pace.
Is There an Overview?
Yes, head back to the top of the page and watch the short video to get a quick overview of the entire course and what to expect in each of the 6 modules.
Is There a Discount Offered?
Discounts may or may not be offered on the page, if none are available then there are currently no promotions running.
I Have More Questions, Can I Speak to Someone?
If you want to talk to a Radio.co team member about the podcasting course then email the team at studio@radio.co.
Start Growing Your Profit & Listeners Today
You are getting six weeks of indepth training, covering proven methods to generate revenue for your station Plus ALL Of This When you Purchase a Consultancy
Your Own Personalised Consultancy Session With The Experts At Radio.co
Custom Plan For Your Station Produced By Consultation
Your Choice Of A Voice Consultation Or Chat Based
Video Replays Of Both Webinars Available In The Consulting Module Of the Profitable Podcast Members Area
How to Launch a Profitable Podcast
Course Only
$99
$49
/ lifetime membership
Instant access to module 1
Exclusive presenter community
Purchase Now
Course+ 1 to 1 Consultancy
$199
$99
/ lifetime membership
Instant access to module 1
Exclusive presenter community
Please note: Kate's time is very valuable
Spots are limited to 5 per semester
Purchase Now