Should I Start a Magazine Radio Station?
Being a publisher isn't as simple as it used to be. Readers aren't going to be coming to you exclusively for text-based content anymore and expect variety in the types of media they experience. The media landscape is packed with podcasts, streaming services, independent creators and more all vying for your reader's attention, and it can be difficult to know how to keep your audience engaged. Happily, Radio.co is here to offer you a simple, user-friendly solution so you can continue producing innovative, daring content that captivates your readers.
A Different Type of Content
Operating a radio station gives you a platform to showcase audio content covering a variety of topics. Radio doesn't always have to be DJ's and pop music; documentaries, interviews and features can all be produced and featured as part of your broadcasts. By cutting out the visual aspect of production, audio features are much quicker to make than video content, and with a greatly reduced cost, meaning you can create the same quality content your readers have come to expect, without the hassle.
Alongside this, Radio.co gives you the ability to record and archive any shows you broadcast, so you get as much value as possible by making your work easily accessible and shareable to your audience.
Faster Turnaround
Do you cover all the latest news and events from around the globe? Then you know that the period of time between the news breaking and publishing the article is crucial. Everyone wants to be first on the scene. With radio, you can cut out the writing and editing process that eats so much time and instead cover news as it's happening with live broadcasts and news segments.
Having a dedicated station manager allows them to interrupt broadcasts whenever needed to report the latest news. Even if they're away from their work station, they can connect remotely via their phone, making sure your listeners never miss out on what's going on.
Synergise Your Brand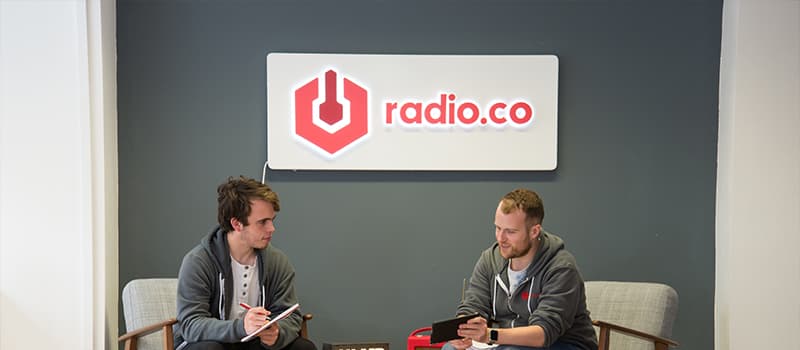 People love to see consistency and familiarity; they want to trust and recognise quality from their favourite publishers. Demonstrate your quality as a publisher by establishing a tone and standard all your content meets. Radio gives you another avenue to cement your identity as a publisher people can rely on, no matter what you produce.
Advertisement
Radio lets you advertise to an audience of engaged listeners quickly and easily. Sponsors will have a receptive audience who may have never encountered them through your regularly published content.
Alongside the benefits your sponsors will receive, radio is a fantastic way to promote merchandise, new articles, events and documentaries you may have upcoming. Become your own best sponsor.