10 Reasons to Broadcast With Radio.co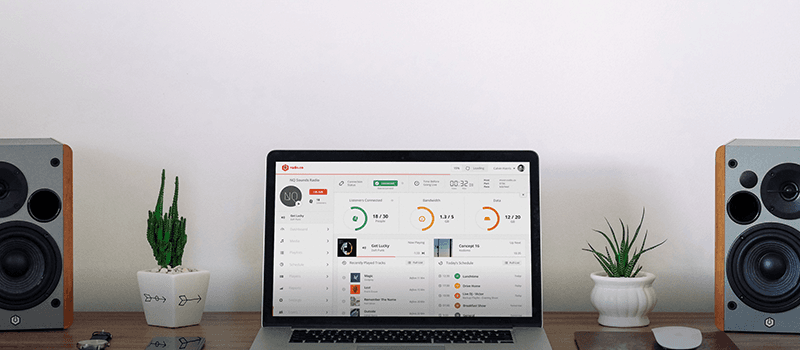 10. Easy & Intuitive Interface
Anyone can pick up Radio.co, even someone without radio experience before. Our systems are built to be used by novices to experts. Struggling? There's a wealth of videos and guides to help you succeed.
9. Excellent Support
Based in the UK and the USA, our support and customer success teams are available to help with anything. Our Gold Plan comes with telephone support and if you go a bit further with the Pro Plan you will be assigned a named Account Manager.
8. Comprehensive Automation
Running a station that broadcasts 24/7 doesn't have to be the chore it used to be. Automate your playlists, schedule broadcasts in advance, pre-record shows and much more. Create a station that basically runs itself.
7. Apps
Build iOS and Android apps that let your listeners take you with them wherever they go. Customise them to fit your club's branding.
6. Station Manager
You can trust a single, reliable person to manage your station, allowing them to control the schedule and organise DJ slots, so when you're not available things won't fall apart.
5. Worldwide Reach
With servers positioned across the world, Radio.co gives you the ability to stream to any country across the globe.
4. Access a New Audience
Radio gives you an avenue to find new fans outside of sports events. Draw in people who never would have heard of your club otherwise.
3. Create Exciting New Content
The fun doesn't need to stay on the field, now you can create exciting interviews, features and even documentaries that can be broadcast for all your fans to hear. Explore the history of your club and present its future.
2. Advertise
Plug your merch, sponsors and events. Radio makes you more valuable to advertisers who want to reach as many people as possible.
1. Craft a Brand
Your club is already important to your fans, but you have the opportunity to forge a brand that can inspire loyalty. Radio can be the first step in transforming your club into an institution.