Choosing the Right Radio Solution
Here's what you need to know before choosing the right radio solution for you, from what to avoid to a radio host checklist.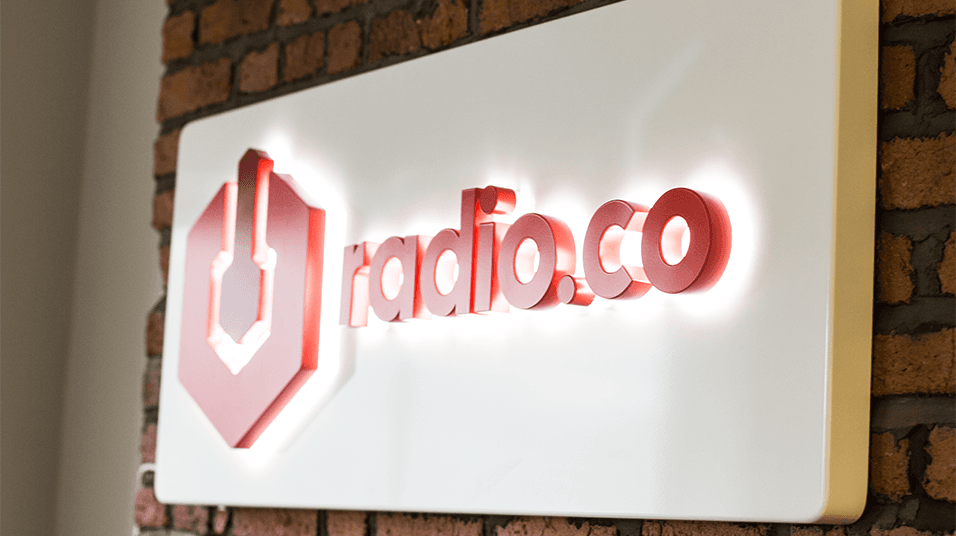 You may have heard some absolutely horrible stories about radio hosting providers, so have we! Clients who signed up with other companies recanted their disappointment with the level of services they received and even the lack of help with problems they faced.
Finding a good provider doesn't need to be an uphill battle, that's why we've put together the definitive guide on what you should know before coming to decision when choosing the right radio solution.
Should I Use SHOUTcast?
Back in 1999 AOL purchased SHOUTcast from a small software company called Nullsoft: An internet radio platform - It was the new kid on the block and a cutting edge tool for broadcasters to live-stream their sounds online.
SHOUTcast allowed anyone to download and use its software, but it was rather complicated to setup - Radio hosting providers like Wavestreaming took the technology and made it easy to use for broadcasters who didn't have a technical background.
For a decade SHOUTcast was the way to go, but slowly started losing momentum. Providers using the technology were limited to what they could build and faced legacy issues trying to maintain a rapidly ageing service - In the end AOL sold SHOUTcast which sent the service into limbo, finally closing the end of an era.
SHOUTcast providers are still in business today, but face challenging problems with an aged and discontinued service. The Radio.co platform was born out of the idea that broadcasters should have the latest technology and accessibility you see in modern services today, it's the best way forward to push radio to the next level.
In many ways SHOUTcast is the past, a great service a decade ago, but slowly lost its competitive edge over time.
One further problem is SHOUTcast is designed to be operated from a single server - so if it goes down, that causes problems.
For this reason, Radio.co doesn't use SHOUTcast to power its stations. We've instead developed a much stronger and more modern way of delivering radio. Which spans multiple servers in different geographic locations, this modern 'CDN' approach ensures your listeners can connect faster as they are automatically routed to a server which is close to them based on their location. We've already rolled out datacentres in Europe, 2 x USA locations and one in Canada. We're adding to this list to ensure your listeners always get lightning fast connections with zero buffering!
What Should I Avoid?
Radio hosting providers offer services that sometimes sound too good to be true, and in most cases they are - That's why it's good to know what to avoid when finding a solution.
Back-Room or Cowboy Providers
Look out for anything that raises a red flag when searching for a radio hosting solution - Cowboy providers pray on the uninformed, so either shop around first by comparing online or seek recommendations from other broadcasters.
Understand the market first so you know what you're signing up for. Some websites that look professional can actually turn out to be one guy in his back room, so be warned!
Although Radio.co launched in 2015 - we've been in the industry since 2004 through our parent company Wavestreaming. In our 12 years, we have seen numerous streaming companies come and go, some shut down in as little as a few months after launching, leaving their customers in the dark, out of pocket and with no streams.
Unlimited Bandwidth / Data
The word "unlimited" sounds too irresistible not to use, that's why providers throw this around when advertising their services as it makes you think you're getting more then you could possibly imagine, however this isn't necessarily the case.
Everything has limitations and costs money to maintain, so if you sign up with a provider and get thousands of listeners tuning into your station, expect instability or nasty hidden fees.
Poor Support
Anyone can host a website online and boast that they offer incredible services and 24/7 customer support, but don't just take their word for it.
Contact the provider directly and see how long it takes for them to come back to you and how detailed their response is, if it takes over 24 hours or they give you a short reply then that should raise a red flag.
Check their FAQ, do they have video tutorials to help you get started? Are they easy to understand and follow? Radio.co has a YouTube channel with dozens of videos (and counting)
Radio Host Checklist
1. Company Information
Do they have a phone number? Chances are if they don't have one they're probably running everything from a backroom and scared of putting their house number online.
Do they have a postal address? This is important as it shows the business has a physical address and not being run from some server somewhere that doesn't have any real responsibilities. Use services like Google Street View and Google Maps to find out if their address is a physical business premises or if it's being run from a residential property.
If you can't find a postal address on the site you're on then lookup the domain name on Who.is - You can see who registered the website like the business name and address, but be sceptical as the details could be falsified showing generic information.
You'll find Radio.co is based in Manchester, you can even tour our office on street view and see we're a real team of people!
You can also find out how old the domain name is which gives you some indication how long the radio hosting provider has been in business.
Do they have public company info? Legitimate companies are responsible for their services, so it's a must to find out if they display their business registration number or legal name like Plc, Llc, or Ltd - In the UK for instance it's illegal for business to hold that info back so it's always best to find this out.
Our company is registered in England and Wales: Radio.co (UK) Limited, Registration No: 9272479
2. Security
When you're handing over personal information like your address, banking details, or passwords it's important to find out if the business you're dealing with has a privacy policy in place to determine how they deal with your personal information, the lengths they go to protect it, and if they share it with any third-parties.
You also want to make sure that the details you're giving are sent securely online, this is achieved via a security certificate (SSL) - You can check if the radio hosting provider is secure by the green lock in your browser's address bar.
If you submit your details without security in place then you open yourself up to fraud and malicious activity, so you really want to make sure you have a secure connection before continuing.
3. Reliability
Having your radio station on-air 24/7 is a must so you're always broadcasting to listeners no matter what - There are a lot of radio hosting providers out there claiming they can guarantee ridiculous bandwidth and uptime like 99.9% availability, but a lot of the time this can prove to be untrue.
Any radio hosting provider can show they offer 99.9% uptime on their website, but whether their server actually has that is another story. Check on the provider's website for uptime records and use services like Pingdom and NewRelic which provide reports on their servers.
Here at Radio.co we've actually got a real-time status page for all our services so you can see what's operational, plus there's reports to tell you of any known issues we're looking into so you're always in the know: status.radio.co.
4. Responsiveness
Whether you're a newcomer to internet radio or just have a couple of questions, it's always a good idea to get in touch with someone to clear things up, but with online businesses you can never be certain if there's even anyone behind the curtain.
Drop the provider a message, whether it's a technical or simple question, this way you can check the proficiency of their response and also the time that they get back to you in - If they take days to respond or you don't get anything back at all then that should set some alarm bells ringing.
5. Updates
Internet technology can get dated pretty quickly, so if a radio hosting provider isn't innovative to adapt then it's the broadcasters that suffer.
Check the provider's site, blog, or social feeds like Twitter to see how often they're improving services and rolling out new features - Even getting broadcasters involved in the conversation about updates is enough to show that they're thinking ahead, much like Radio.co's Feedback & Suggestions area which allows votes and comments on upcoming features.
Ultimately you want a radio solution that you know you can rely on and trust, plus it helps if other broadcasters can vouch for the services like on review sites and guarantee you get what you expect.
Radio solutions that offer the option to "try before you buy" are a good way to get your feet wet before diving in, that's why Radio.co have a 7 day free trial so you see if the services are right for you.