Online audio is what we do
Through Podcast.co and Radio.co, we've been leaders in the world of online audio for more than a decade. And it shows.
We've built a network of businesses, brands, and creators we're proud to work with. In total, we support more than 6,000 independent stations and podcasts, averaging more than 15 million listeners a day. Driven by a growing team of talented audio lovers, the content ecosystem we've created continues to flourish.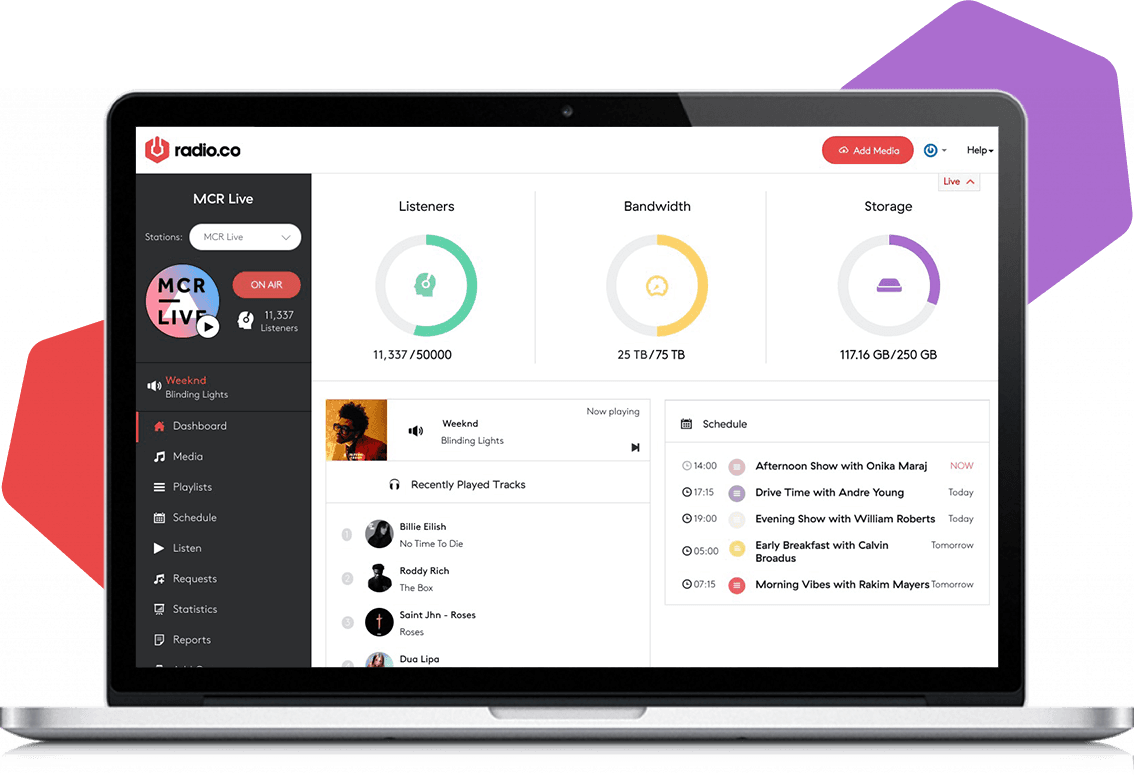 You can rely on us to produce, distribute, and market stand-out shows. Our client roster includes companies of all sizes across a range of industries - from education to entertainment. And our mission is to consistently exceed expectations by delivering productions that rival the best in the business.