How to Find Voice Overs for Radio Jingles, Intros, & DJ Drops
How to find different types of voice overs for branding, jingles, intros/outros, DJ drops, and how to outsource them to broadcast professionals.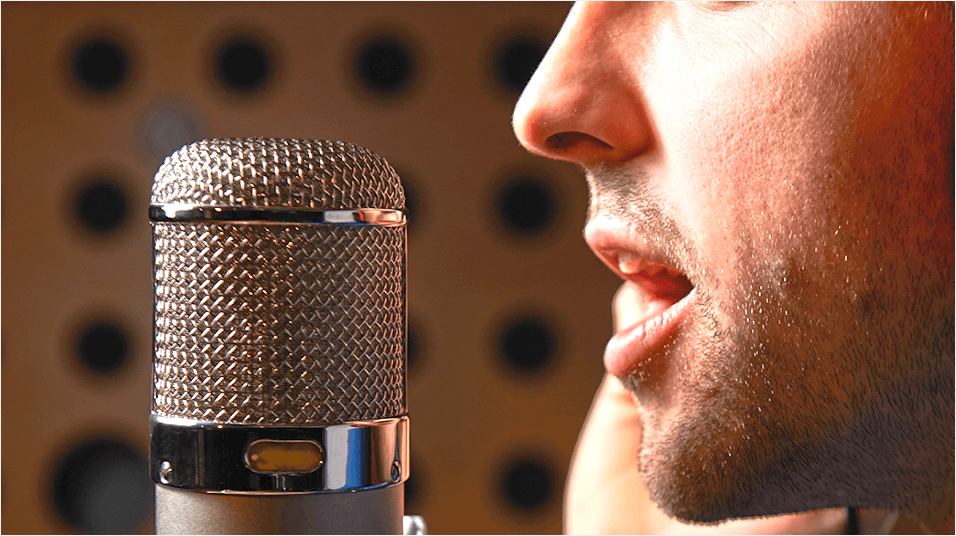 Professional sounding voice overs are the best way to convey your message and add credibility to your radio station. We'll look at different types of voice overs, tone of voice, creating voice over scripts, and where to find professional voice over talent.
Voice Overs
Different voices have the power to bring words to life in their own unique way, so let's try this out. If I show you this:
Or even this:
You probably read each with the actor's voice, so it just goes to show that you automatically relate the person to the voice. Essentially this is a type of branding and can be applied to radio station jingles, intros/outros, and even DJ drops.
Tone of Voice
Having a clear tone of voice will make your broadcasts easily recognisable. A station playing the latest pop hits might have a light and fun tone of voice, whereas a political talk show will likely go for something more serious.
Every radio station has different tones of voice to embody and express personality to be distinctive and unique. A strong tone of voice for instance will help your station stand out from the crowd and build trust with your listeners.
Take BBC Radio for example, each station has a variety of different shows. On BBC Radio 4 you might have a comedy show in one segment, closely followed by a science segment. Both need to have their own distinct tone, which helps to differentiate the shows and create completely different brands.
You can even see this distinction and separation bleed over into other aspects like logos:
Your tone of voice helps listeners build up a sense of who you are and what your station represents. Often it's not what you say, but the way you say it that sticks in people's minds. The point is, you want to influence and persuade your listeners with affective tones.
The nest step is to find a handful of professional voice over artists, around 4 or 5, that you can use on a regular basis that fits your station's tone.
Now before we find voice over talent, let's plan what to say by writing a script.
Writing Voice Over Scripts
Carefully chosen words can persuade or even influence listeners. Have you ever noticed how politicians speak in short simple sentences? They do this to project their ideas without using jargon and confusing the audience.
When it comes to writing scripts for your voice overs you want to take this same approach, so the first place to start is to get your content on paper. Do this by rushing your first draft, then go back and refine your message - This is known as "free-writing".
3 Voice Over Tips
Now that you've got something to follow, check out our top 3 tips for getting the right tone of voice for your station:
What value does your station provide the listener?
How is your station different from other radio stations?
How do you want your station to be presented? (Funny, light-hearted, or enthusiastic would work for a comedy show).
Now that you have your messaging, let's look at where we can find professional voice over talent.
Finding Voice Over Talent
There was a time when professional voice overs were so expensive that only high-end radio stations could afford them, but now anyone with a USB microphone and laptop can record professional sounding audio, so it's easier than ever to find the right talent for your station.
There's a range of voice over services you can use, such as:
Voices: A dedicated directory of high-end voice over talent, perfect for professional radio stations looking to work one on one with artists.
Voice Bunny: A collection of voice overs at an affordable price, VoiceBunny has a turnaround of less than 24 hours.
Fiverr: For just $5 a voice over, Fiverr is a great place to test out various different talent to see what fits.
Verdict
Having a strong tone of voice and using professional voice overs will make your broadcasts sound more appealing and will help your listeners identify with your station. Follow these suggestions to heart and test the waters by finding talent that matches your station.
Whatever you decide, remember to get a range of voice over talent for different branding purposes and a script that fits your messaging.
At Radio.co you can upload voice overs, manage shows, and tune into your station online. Start your 7 day free trial today by clicking the button below.