How You Can Make Incredible Radio in This Free Webinar with Valerie Geller
Join us to learn how you can make incredible radio in this free webinar with Valerie Geller: Broadcast specialist and coach.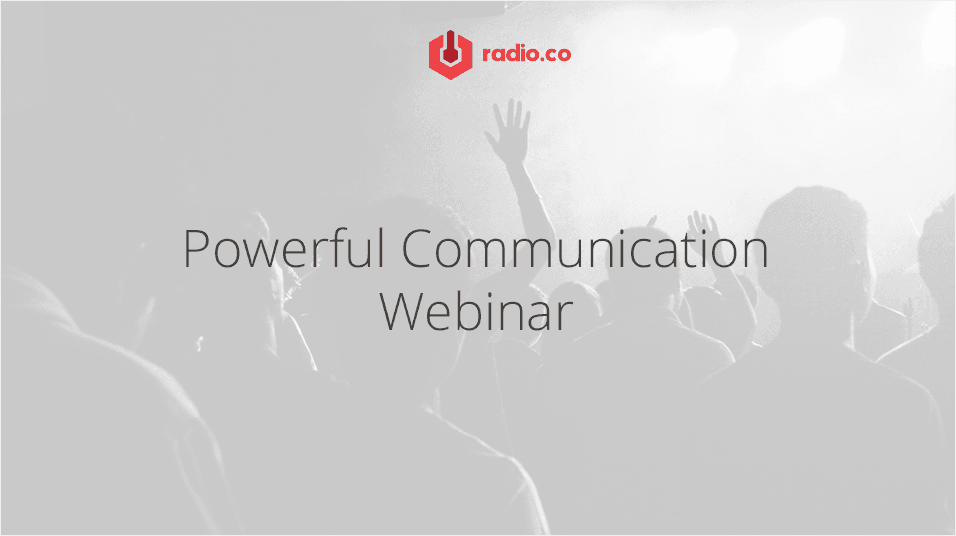 No one wants to listen to a boring person! How you tell stories matter, especially on an audio only platform like the radio, but how do you engage and captivate your listeners?
Best selling author and radio broadcast specialist and coach Valerie Geller joins us to discuss how you can become a powerful communicator - Valerie has written several books including Beyond Powerful Radio.
Signup for free on how you can make incredible radio and keep up-to-date with the powerful communication webinar with Valerie Geller.
This is a must a attend webinar for anyone working in radio in 2015 - We're only running this event once, chances are we won't run this again... Don't miss out!
Webinar will begin at 11:00am (EST) / 4:00pm (GMT) on Monday 7th December 2015.
What You'll Learn
Learn underground secrets professionals use to understand their audience inside and out!
Who your target audience is and how to speak to them in a their language so they fully understand.
6 Ways to Become a Great Storyteller
We'll show you exactly how to master these key skills and what you need to do to become a great communicator and draw your listeners in.
Awesome techniques to engage your audience with content
Content done right! Drive listeners to you, inspire, and make them want to share it with others.
Learn cutting edge marketing strategies to propel your station
How you can get yourself heard and build a community of repeat listeners.
Plus, we want to answer your questions!
You can join in the conversation at the end of the webinar to ask radio veteran and leading broadcasting expert Valerie Geller anything on how to become a powerful communicator.
Watch The Full Webinar
The webinar has been and gone, but that doesn't mean you can't still watch it! Catch the full webinar with Valerie Geller on how you can make incredible radio.