Internet Radio Directory: TuneIn vs Streema vs SHOUTcast
Find out why listeners and broadcaster choose between popular internet radio directory TuneIn vs Streema vs SHOUTcast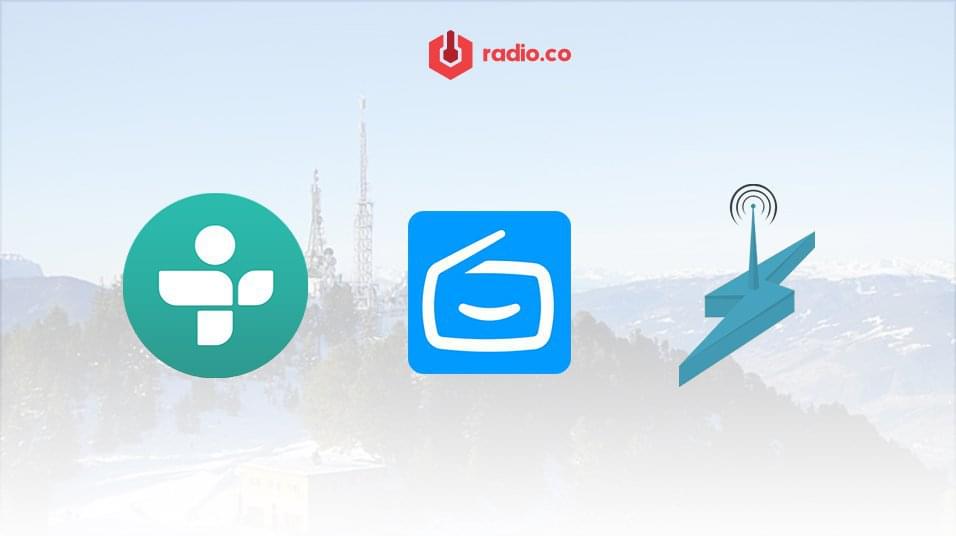 Recently a friend asked "Where do you go when searching for new radio?" - After thinking long and hard I couldn't come up with a definitive answer. Instead I counted off on my fingers all the places you could go to find new stations.
My point is, with such an abundance available to us it's a shame not to shine a spotlight on the best places you should go to listen and discover new music.
We've highlighted the top 3 directories based on variety, ease of use, access, and popularity.

What's not to love about TuneIn? It's packed with rich features, offers 100,000 stations, and you can listen to your favourite streams on the go with their free iOS and Android apps.
On the TuneIn site you can find a wide selection of live local, sports, and news stations. With a profile you can save the stream you're listening to and access it later on, even on your phone.
If you've always got your head buried in your phone or tablet, then the app offers a bunch of cool features like the ability to set an alarm to wake you up in the morning, sett a sleep timer so switch off the station, or browse a station's upcoming schedule.
On the other hand, if you're a broadcaster then TuneIn is a must to list your station as there's over 60 million active users that can access your shows on their desktop or mobile phones - List your station on TuneIn.
Also, if you're hosted with Radio.co then you can easily integrate your radio station with TuneIn.
Summary
100,000 variety of stations
iOS and Android apps
60 million listeners

Officially one of the coolest places to find not just new music, but TV shows as well with it's growing 80,000 stations.
Streema doesn't let itself play second fiddle to any of the bigger directories as it stays ahead of the curve with cutting edge features like the concurrent listener map and tech like their Apple Watch app.
If you've not yet jumped on board the smart watch trend yet then they offer simple and easy to use iOS and Android apps so you can stay connected and discover your favourite shows wherever you are.
There's something for broadcasters as well. Tap into the potential of thousands of listeners by submitting your station on Streema.
Summary
Apple watch app
iOS and Android apps
70,000 radio stations & 10,000 TV stations
Listener map of everyone connected

With over 15 years experience, SHOUTcast has become a household name over the years for professional and bedroom DJs.
Generating over 50,000 radio stations on their directory and a million listeners worldwide, they're a great place for desktop listeners to connect whilst at home or work.
It's easy to find what everyone's listening to as stations are laid out in a list, so it's easy to find the most popular streams, by genre, or name.
Downside is, there's no iOS or Android apps to listen to stations whilst out and about, plus some popular stations require downloading a listen link instead of streaming directly in the browser.
That being said, it's still a great place to find and list your station if you're a broadcaster if you're using SHOUTcast software.
Summary
1 million listeners
Over 50,000 popular stations
Need to run station on SHOUTcast to get your station listed
Final Thoughts
TuneIn, Streema, and SHOUTcast are all excellent places to discover new stations and music.
If you're a broadcaster then it's important to be on all 3 so you have a bigger presence online. There's also a huge list of radio directories you should be on on.
If I'm ever asked "Where do you go when searching for new radio?", I'll know instantly what to say to point them to the best internet radio directory.