Live Broadcast Your Radio in Minutes
Live broadcast your radio station in minutes and reach a global audience of potentially billions online.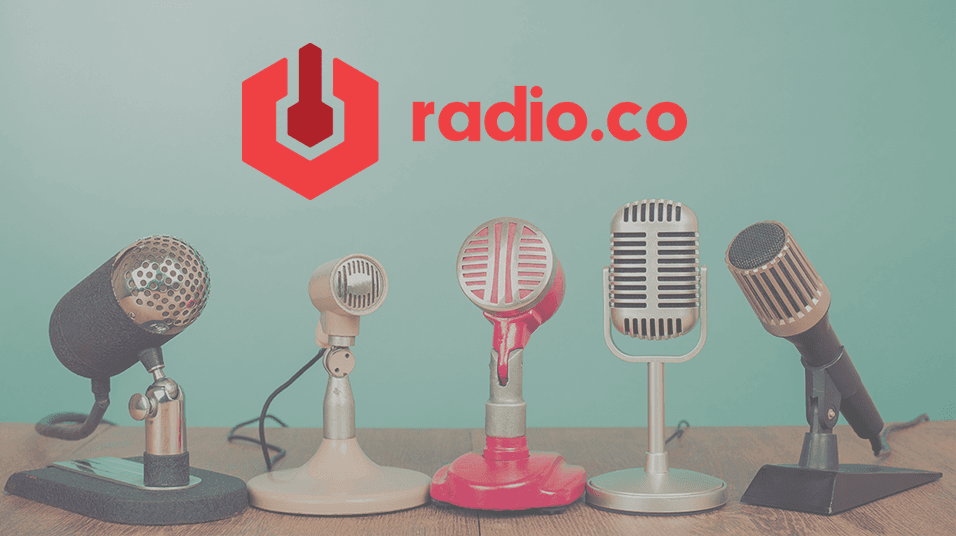 It's amazing to think that radio is 95 years old! Since the early 20th century the broadcasting landscape has radically changed for the better, making it easier then ever to live broadcast your radio station.
The team here at Radio.co have thought long and hard about what broadcasters need and how to simplify getting started for the modern radio landscape over the next century - This is why the platform has been designed to allow anyone to live broadcast in a matter of minutes, not to mention offering some other cool features we think you'll enjoy!
1. Broadcast Live
With Radio.co, live broadcasts have been simplified for ease of use. Manage your DJs throughout the week by scheduling them for one off or recurring broadcasts.
When they're ready to go on air, DJs have the option to choose from a wide selection of client broadcasters to connect and stream live.
It doesn't have to stop there, keep listeners engaged by automating your station when no ones around.
2. 24/7 Automation
You don't have to switch off your station when there aren't any live broadcasts, instead upload tracks so new or returning listeners can stay tuned 24/7.
Simply drag the files you want directly into your browser and you're nearly done.
Once your library is on Radio.co, manage your tracks by creating playlists and scheduling them when you're unavailable.
You don't have to manage your station alone - Invite friends and colleagues for a fully collaborative radio experience.
3. Online Station Management
Invite broadcasters by inviting them to your station and assigning roles, they can then login and collaborate on broadcasts.
You can also get invited to other stations and collaborate with their broadcasts.
Future Features
Radio.co was built from the ground up by our in-house team, so everything is custom and uniquely designed.
We want to hear your ideas for the next features we should focus on - We will be rolling out enhancements to the platform on a regular basis, so if you have something in mind then let us know.
Start your internet radio station today and live broadcast in minutes with Radio.co: The easiest way to start your internet radio station.