Using Radio.co to Do an Outside Broadcast from a Street Food Festival
Love radio AND food? Then check out Ad Hoc Records' outside broadcast set live for GRUB's new weekly foodie event in Manchester.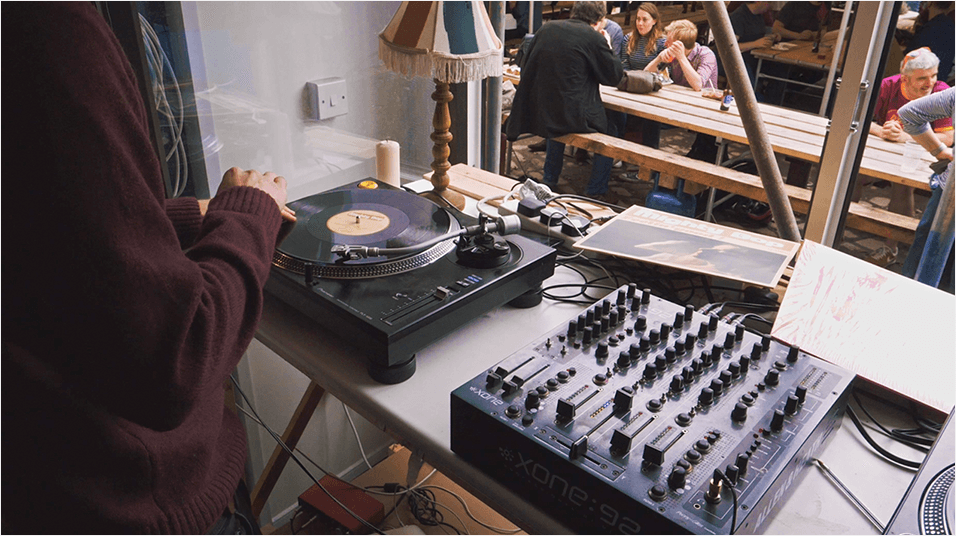 Love radio AND food? Then check out Ad Hoc Records' outside broadcast set live for GRUB's new weekly foodie event in Manchester.
Outside Broadcast Sets
We caught up with the Manchester-based record label, booking agency, and MCR Live resident for their DJ takeover from GRUB. Broadcasting live radio at the festival and online, Ad Hoc shows us their setup.
You can catch Ad Hoc Records' full set from the GRUB food festival below.
Pioneer Pro DJ PLX-1000 (Turntable)
You can't beat quality sounds from vinyl records! Ad Hoc's take over included vinyl tracks from legendary artists like Stevie Wonder, Marc Mac pres Visioneers, and Greg Henderson. Using two Pioneer DJ PLX-1000 turntables, tracks we're played and sent through the mixer.
Allen & Heath Xone:92 (Mixer)
Both turntables were mixed into the Allen & Heath Xone:92 broadcasting desk. The master output was sent out to the laptop. Other devices like a microphone, DJ controller, or CD player can also be hooked up the mixing desk to give you greater control and flexibility with your shows.
Focusrite Scarlett 2i2 (Audio Interface)
The mixer's output gets sent to the Focusrite Scarlett 2i2 audio interface. Condenser microphones need devices like this to get phantom power. In this instance, the DJ takeover used it as a way to take in 2 main input devices and to control the master volume. The audio was monitored before broadcasting live radio DJ sets to listeners from the Focusrite.
MacBook Air (Laptop)
A MacBook Air was used for the live set due to its lightweight and compact design. However, cheaper alternatives like the iOTA ONE Atom laptop are just as good. Boot it up and broadcast your mixes online.
BUTT (Encoder)
BUTT is a multi-operating system client broadcaster that works with Windows, Mac, and Linux computers. Ad Hoc's live DJ sets at GRUB we're encoded through BUTT and out online to Radio.co.
Radio.co (Platform)
The full DJ takeover was sent out to listeners using Radio.co. In order for everything to work the setup needed to be hooked up like this...
Turntables: Connect the turntables to the mixing desk. Audio is mixed together and pushed put through the master control channel.
Mixing Desk: Connect the main desk's output to audio interface
Audio Interface: Connect the USB output cable to the USB port in the laptop.
Laptop: Broadcast shows using an encoder like BUTT out to the radio station online.
The point of this setup is you can outside broadcast from practically anywhere with an internet connection, just like Ad Hoc did. There are no specialist or technical equipment needed, just some audio equipment, laptop, and Radio.co. Setup your station today and start broadcasting live radio sets from anywhere!