How Radio Changed During the COVID Era
With the world in lockdown, more broadcasters are taking to the airwaves. And listeners are tuning in now more than ever during the COVID era of radio.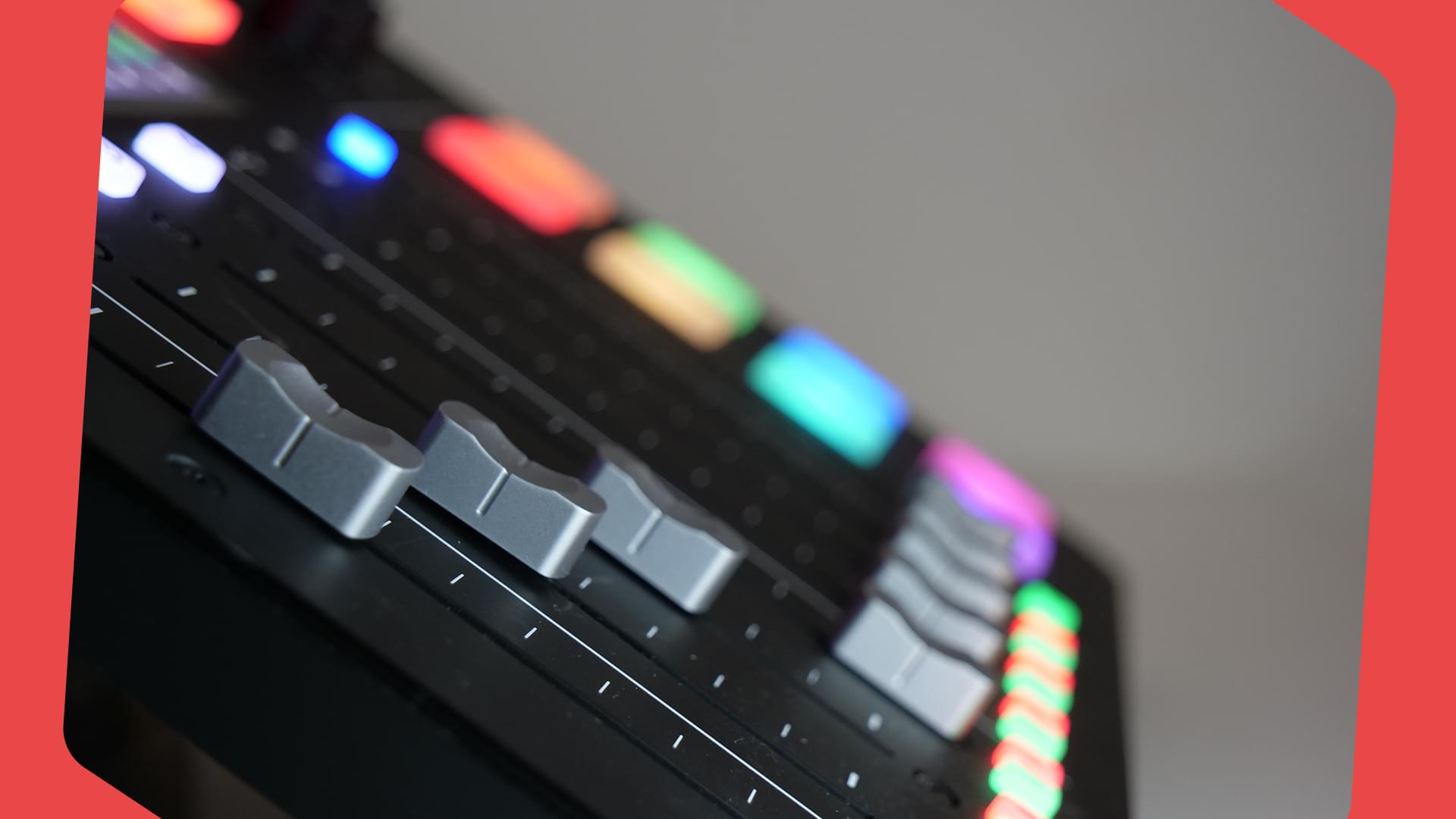 Radio has changed a lot in 2020. And Radio.co has seen this incredible shift first-hand. Since the start of COVID, we've noticed more broadcasters going online, more listeners tuning in, and a lot more interesting stations taking to the airwaves.
As we're closing towards the end of the year, we thought it best to share insights over the past year about how radio changed during the COVID era.
Listener Habits Have Changed
Most of us are stuck at home these days. But that doesn't stop us from enjoying the things we love. Since lockdown, daily listeners tuning into stations on Radio.co rose from 1.2m in February to 3.8m in April.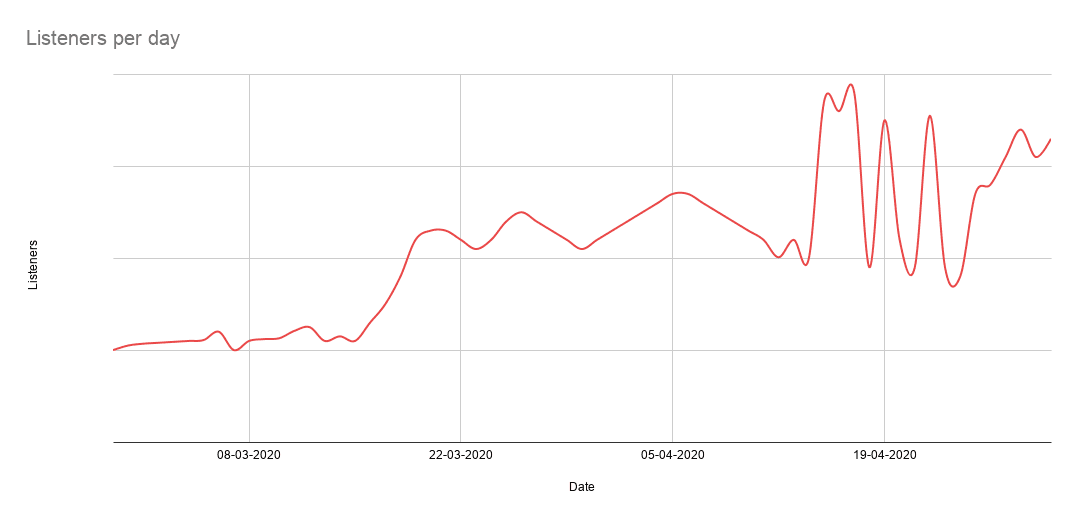 But in light of the recent skyrocket in listenership, Radio.co founder James Mulvany shares his thoughts on why we've seen a sudden shift and the overall direction of the radio industry.

I love radio. It's open and connects people together.
People are staying in and choosing to use radio to communicate with each other, help spread positive messages, and create entertainment for those who are self-isolating.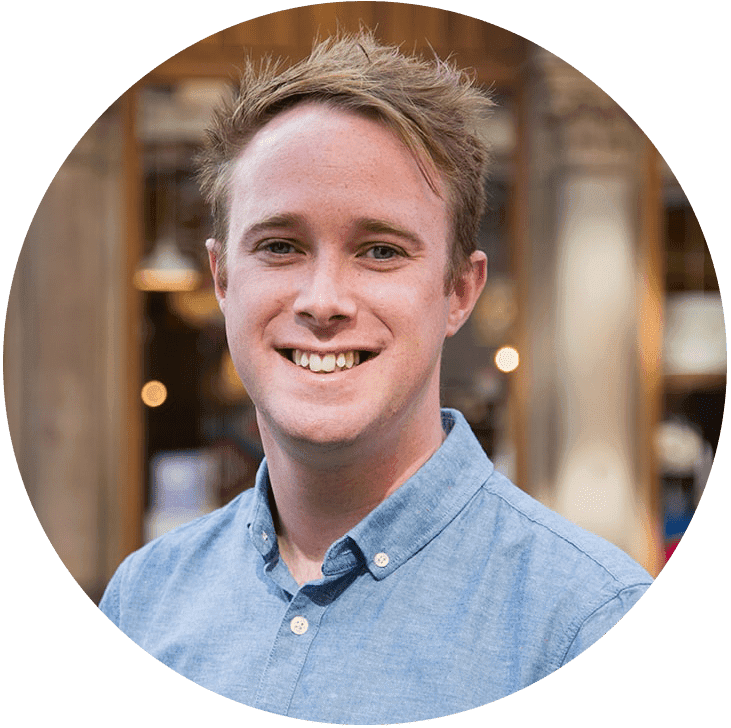 James goes on to reflect on 2020 and the impact Radio.co has seen.
Audio is the oldest form of communication and it's always been part of human interaction through thick and thin. Our mission here at Radio.co has always been to help people spread their message and communicate with a wider audience. And it's no surprise that we've seen a vast increase in signups since the start of 2020.
Looking to the future, no doubt we'll continue to help a lot more people get on air. Everyone at Radio.co will keep delivering world-class radio services so broadcasters can do what they do best.

Online Radio is Booming
Both listener and broadcaster habits have changed. Since the start of 2020, Radio.co has been hit hard (but in a good way) by the sheer volume of people using the platform.
From small independent broadcasters to government-run stations, there hasn't been a shortage of fascinating clients.

Some notable stations include refined boutique hospitality chain Standard Hotels, music arts festival Kendal Calling, and Podcast Radio which recently raised money through crowdfunding. Plus, loads more:
Central Australia Health Service
Camelot
Honest Burgers
Roundhouse
BritAsia TV
PHMG
Defimedia
KMAH Radio
Yammat FM
Reform Radio
Leeds Student Radio
Musik I Lejet
Speaking to the Heart Podcast Network
HelloHub
But aside from the big names, smaller DJs, broadcasters, and businesses have all started radio during the COVID era. From January to April, Radio.co saw an 817% increase in new stations.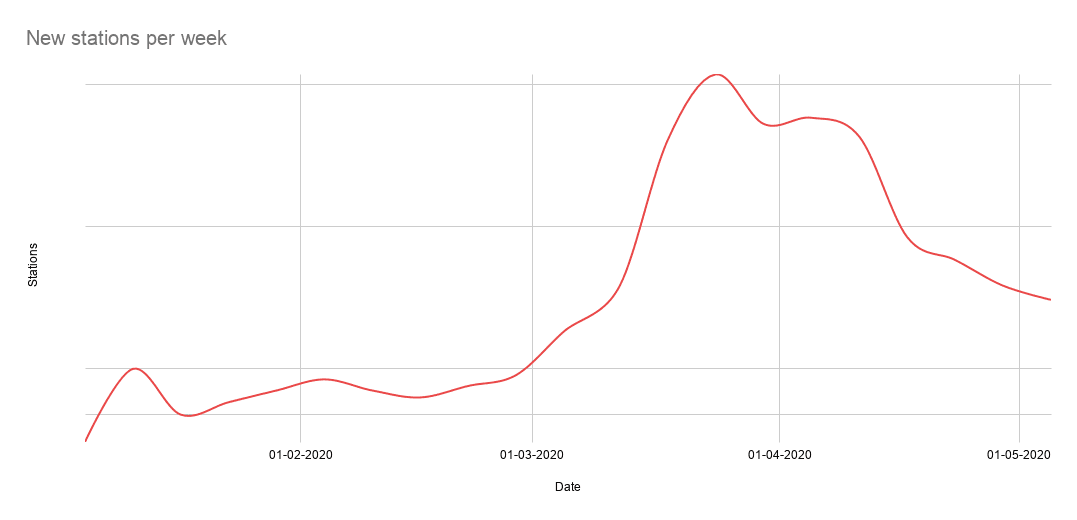 Radio.co marketing director Mike Cunsolo weighs in the recent market shift for broadcasters and new opportunities to reach listeners.

Demand for online services is at an all-time high. And that's a good thing for broadcasters. Stations are now in the best position to reach a much bigger audience.
Even after the COVID era, things won't shift back to the way they were. Most people will stay online, ditching traditional methods and embracing the new.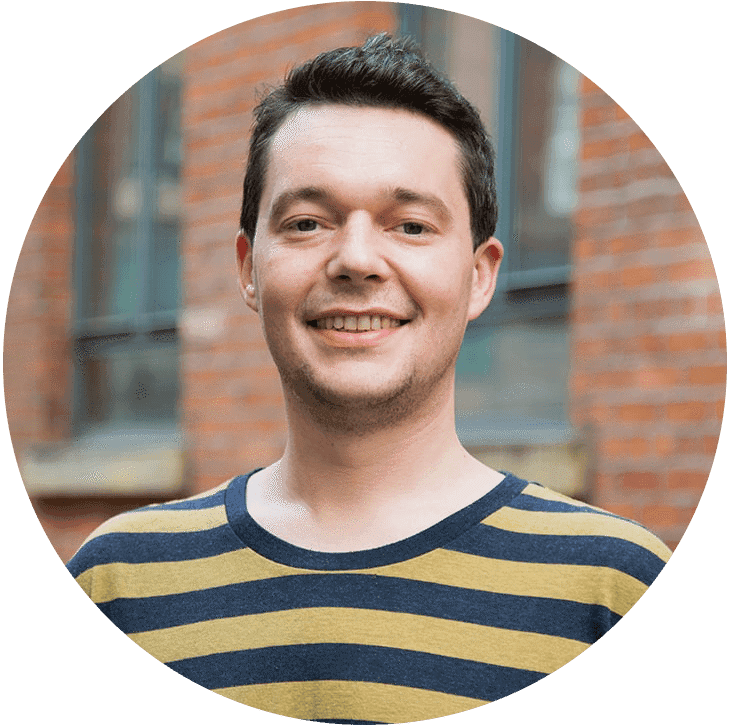 Broadcasters Are in Demand

As most of us are at home these days, we're spending more time tuned into our favourite stations. And that's not a bad thing.
Since the pandemic hit, Radio.co saw a sharp rise in listeners tuned in on players, making song requests, and downloading mobile apps on iOS and Android. From February to May, these types of actions rose from 20k to 29k.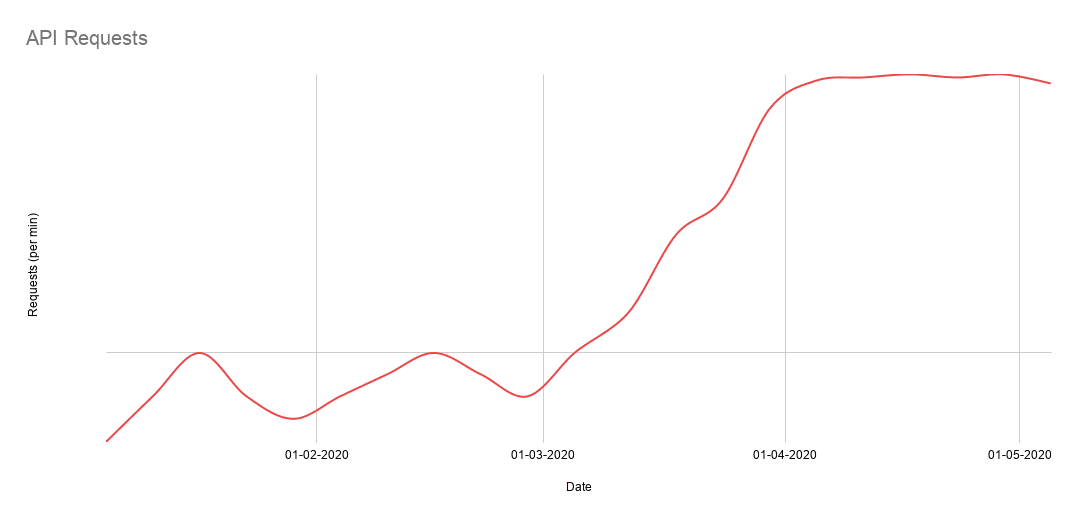 Proving that broadcasters are reaching listeners in new and creative ways.

Radio is Moving Online
As listener habits change, so do the tools we use to reach them. Traditional radio like AM, FM, and DAB are still going strong. But online radio is moving online.
The challenge for us at Radio.co is providing smooth operations whilst carving out new tools. Since radio changed during the COVID era, we've been busy at work making everything better.

Prevent deletion of current playing tracks
Backend codebase overhaul for future-proofing
Cloud infrastructure improvements for smoother streams
Platform performance boost for faster studio load times
At the forefront of all these changes, Radio.co's technical director John White shares his thoughts on measures put in place to improve performance.
More broadcasters are going online. Radio.co has seen the full-force of this with a massive increase in new stations.
We've put measures in place to ensure everyone gets the best experience possible, no matter how many stations or listeners are on the platform. And most days, that's literally millions!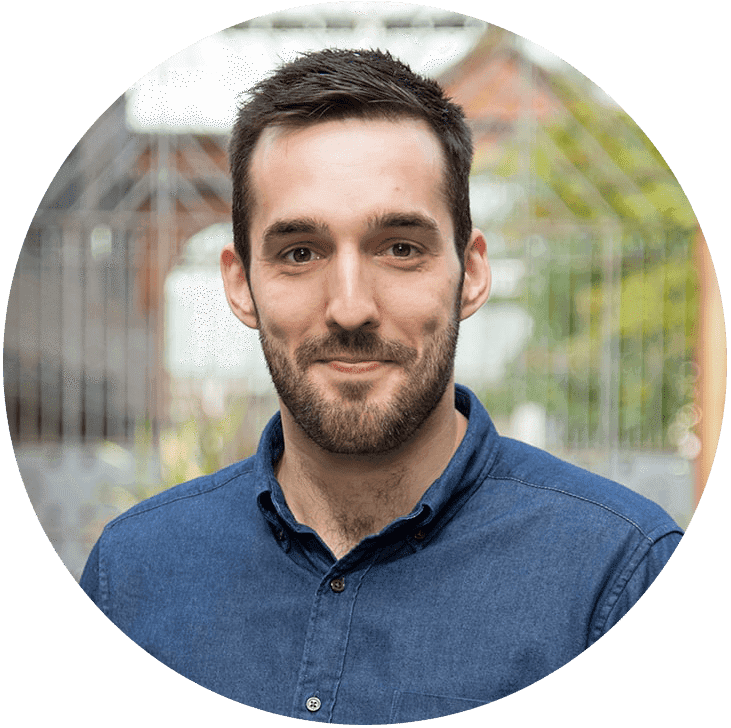 How We're Supporting You

And it's not just the platform we've improved. Since lockdown, our customer success team doubled.

As we have broadcasters all over the world, from Australia to the United States, sales and support now cover stations 24/7. That means quicker responses to your messages and faster resolutions to issues.
Say hello to our new crew: Lawrence, Lester, and Joshua.

Since joining, average response times have improved from 13 to 5 hours, customers are happier with over 80% saying they'd recommend Radio.co to a friend, and average closure of issues has gone from 24 to 17 hours.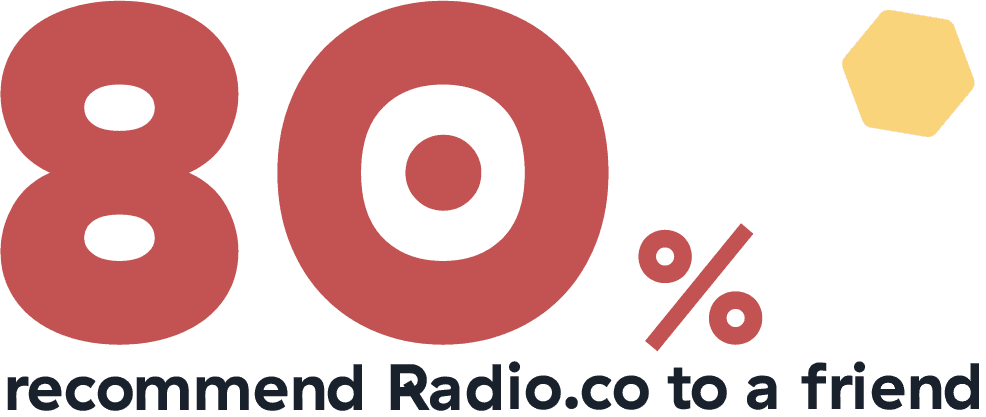 Don't Miss Out, Start Broadcasting Today
Whatever the future holds, it's safe to say things have moved online for the vast majority of us. Including radio.
Whether you've been meaning to start your own or have an existing station broadcasting over FM, AM, or DAB, now is the time to get online. With a 7 day free trial, test drive what Radio.co can do for you. From browser-based station management to in-depth analytics, there's plenty of tools to turn your shows into a success.
Start broadcasting, get listeners, and change lives forever.