TuneIn Premium: Ad-Free Stations Makes Radio Like Streaming Music
TuneIn offers a premium service to remove ads to compete with Spotify and Apple Music - Ad-free stations makes radio like streaming music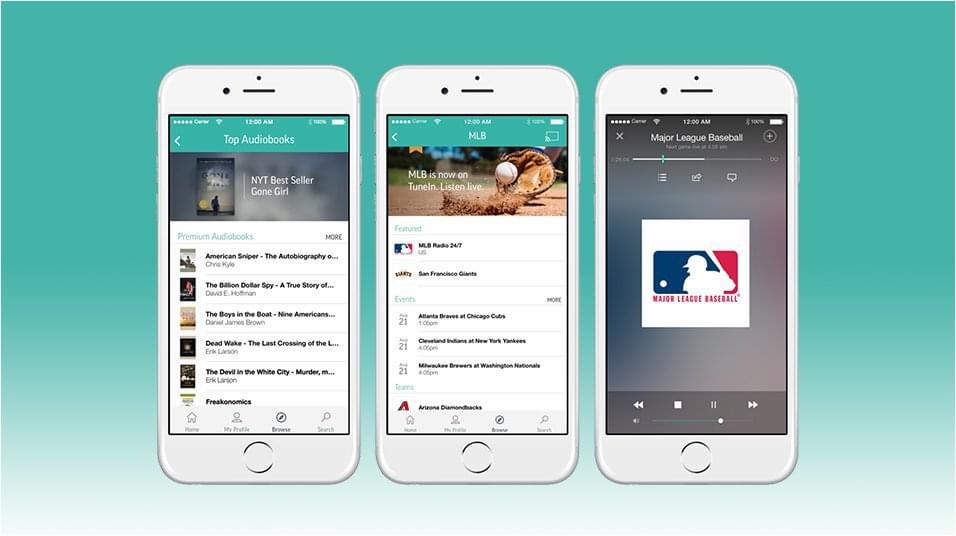 Popular radio directory TuneIn have launched a premium service to remove ads on stations, audio books, and sports broadcasts, mimicking streaming music services like Spotify and Apple Music.
What's On Offer?
600 radio stations without commercials
Major league baseball and other sports broadcasts
40,000 audiobooks from publishers like Penguin Random House and HarperCollins
Currently premium is only available in the UK, USA, and Canada for £5.99 (GBP) / $7.99 (USD) / $8.99 (CAD).
Moving to Radio Like Streaming Service
Terrestrial radio doesn't spring to mind when you think of premium streaming services, but TuneIn are trying to change that by offering commercial free music stations.
Listeners on the premium plan have the option to choose between 2 stations, commercial and commercial free:
TuneIn are shaking up the way we think about and consume radio for the better by removing ads to let listeners enjoy their favourite music and DJs without being interrupted.
Is Every Station Ad-Free?
Not at the moment, they have 600+ radio stations that offer ad-free streams, plus it requires a little bit more work to setup as it requires stations to pick songs that they need to play during commercial breaks.
What Does This Mean For Broadcasters?
If you use Radio.co to stream, you can list on TuneIn free of charge so listeners can connect on desktop or mobile devices.
TuneIn have announced that 2 billion hours have been consumed via their platform already this year, which is great news for internet radio as it's growing and starting to be taken seriously as a medium.
Services like Spotify and Deezer have popularised the idea of 'paying' for streaming services which has altered consumer perception on what is worth paying for (value proposition), so the perceivable value of streaming services like live radio has also greatly increased.