Are you looking for a low-budget, good quality microphone for your radio station? The Behringer B-1 might be just the microphone you're looking for.
Buy the Behringer B-1 on Amazon USA or Amazon UK.
What's in the Box?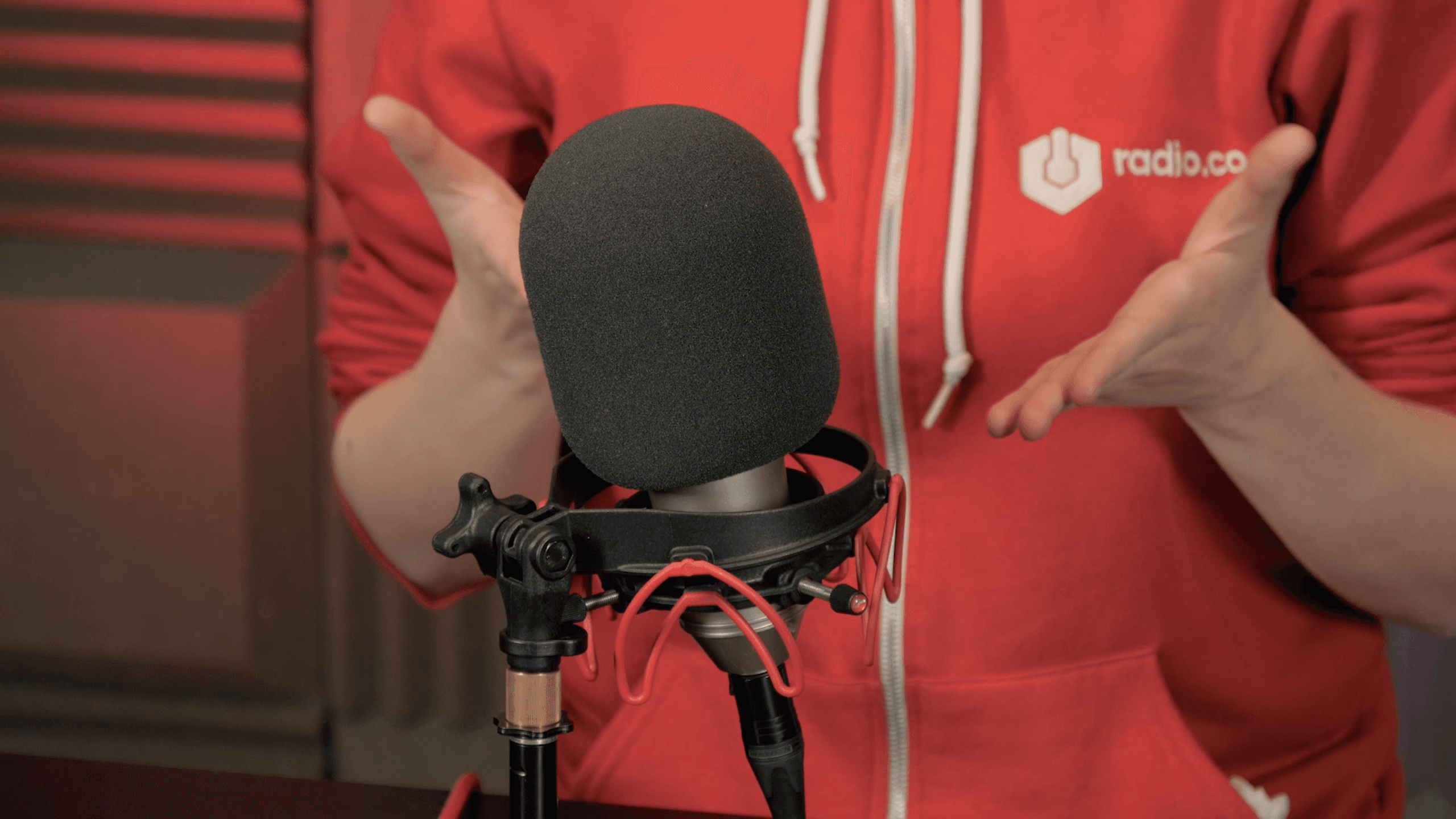 In the box with the microphone itself, you also get a few extra goodies! Firstly, you get a shock mount. This helps to eliminate regular mic handling noises, as well as minor bumps and knocks.

You also get a windshield for the microphone. This makes sure the microphone doesn't pick up any mouth noises and also softens the blow of any plosive sounds (popping sounds) so that the audio doesn't peak.
3 Recording Settings
This microphone has three different recording settings, which are all on the switch at the front.
Pushing the switch to the left will give you a low-cut filter, which helps to filter out any low frequency sounds, like any unwanted background rumble or popping sounds.
Pushing it to the right will give you -10db. This is useful for recording in loud environments as it knocks the volume down slightly, reducing the risk of peaking audio.
Leaving the switch directly in the middle removes both of these settings. This is perfect for recording in a normal, controlled studio environment.
Built To Last
This microphone is made to last. Its nickel-plated body means it feels durable. It will definitely survive regular studio use and some knocking around. It also comes with an aluminium carry case, to protect it during any transportation.
48v Phantom Power
The B-1 is fantastic as a starter mic, however, it does need 48v phantom power to function, meaning you will have to route it through a mix desk. This does give you more adjustability though, as you can use the faders to adjust the audio before recording.