D&R are well-known for their broadcasting mixers. The WEBSTATION is another great entry in their line-up. It has a simple style to it which resembles older vintage radio station equipment. The sturdy metal body framework and powdered coat chassis makes it look sleek and durable, so you know it's built to last.
Old School Cool with a Modern Design
A nice little thing about the WEBSTATION is its simple interface. The few adjustable faders, dials, and buttons on show means you're not overwhelmed at first glance. Plus, it's powered via a USB connector, so you can mix and manage audio directly through your computer.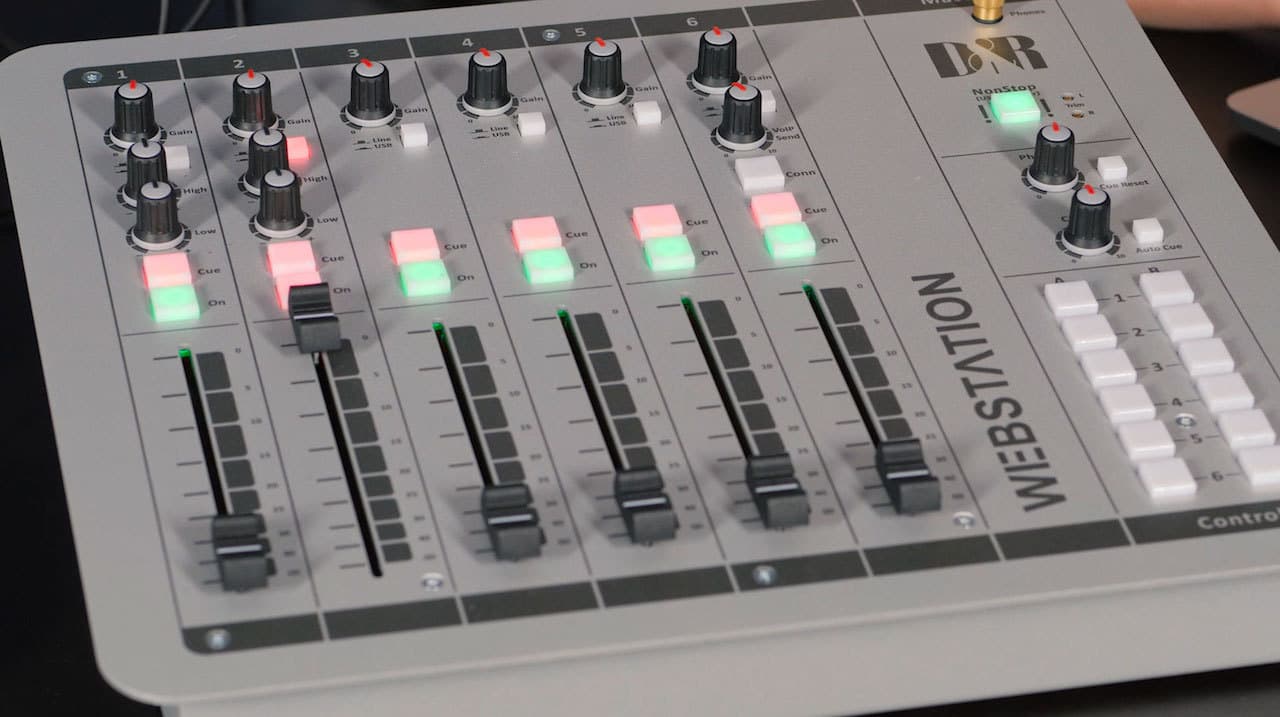 In total, there are 6 channels with dual inputs, 2 of which are XLR microphone inputs for you and a guest. There's also a Voice Over IP line to live take callers, so you can connect a phone and monitor calls before broadcasting them to your listeners.
Cart Controls for Easy Radio Show Management
The WEBSTATION has a few features you can customise to suit your own needs. For example, the A and B cart controls let you add sets with your own custom play-out software, such as Myriad 5 or WideOrbit, so you can just hit one of these buttons to play a song, jingle, or advertisement.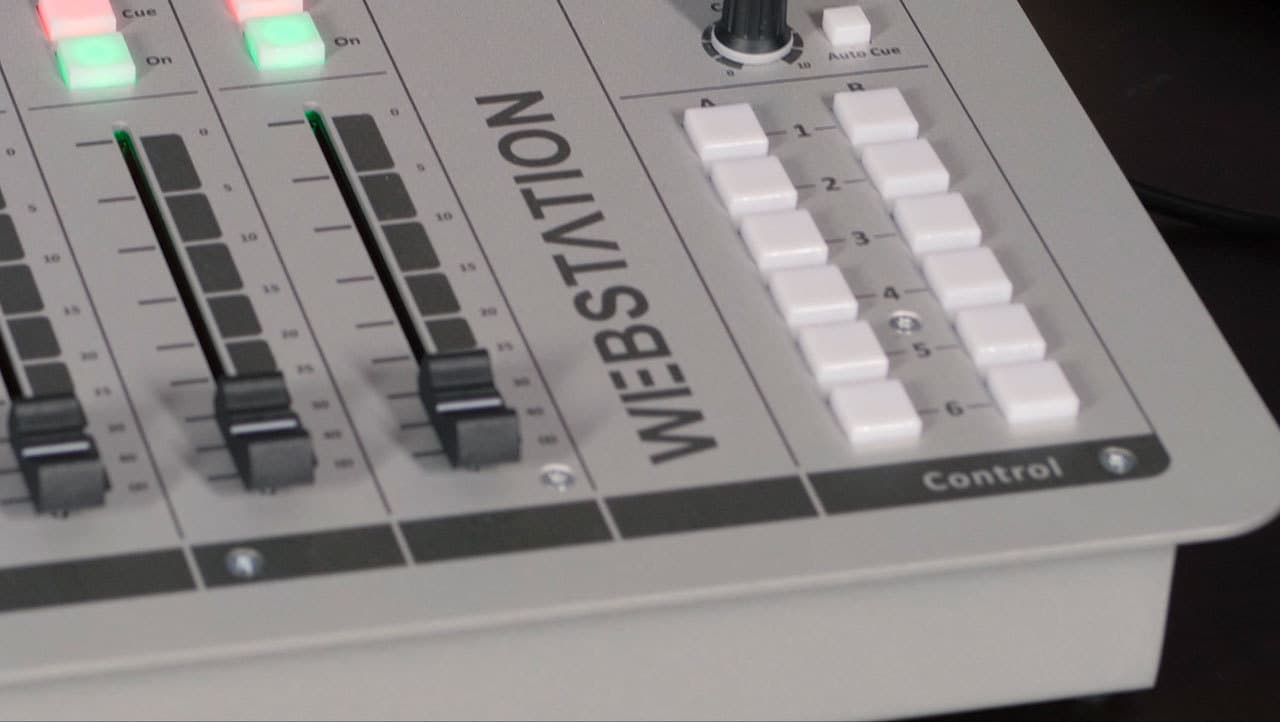 Custom Software for Full Audio Control
The mixer comes with it's own configurable software to monitor and manage your audio. Use it to switch channels on or off, enable phantom power for your mics, set up silence detection, and a few other useful options which can be applied to any of your channels. For example, you can reduce unwanted noises with the built-in silence detection. It works by automatically silencing your mic if you're not talking to help prevent picking up background noise.
The WEBSTATION itself accepts and controls up to 3 in/out stereo channels from your play-out software, giving you a bit more freedom to route audio where it needs to go.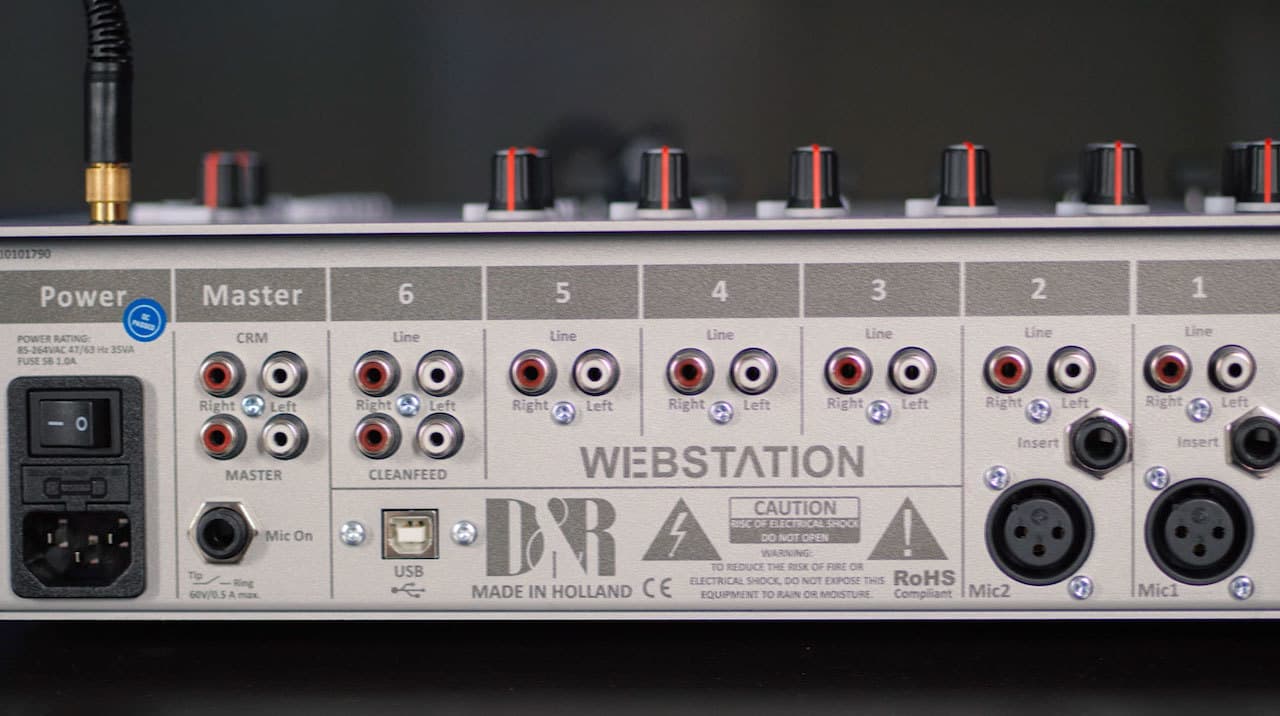 There's also the Control Room Monitor, which can monitor all channels that have cue enabled. When a microphone turns on, the CRM mutes to avoid feedback. So you can use it to check audio levels before broadcasting if you have a guest in your studio and a live caller.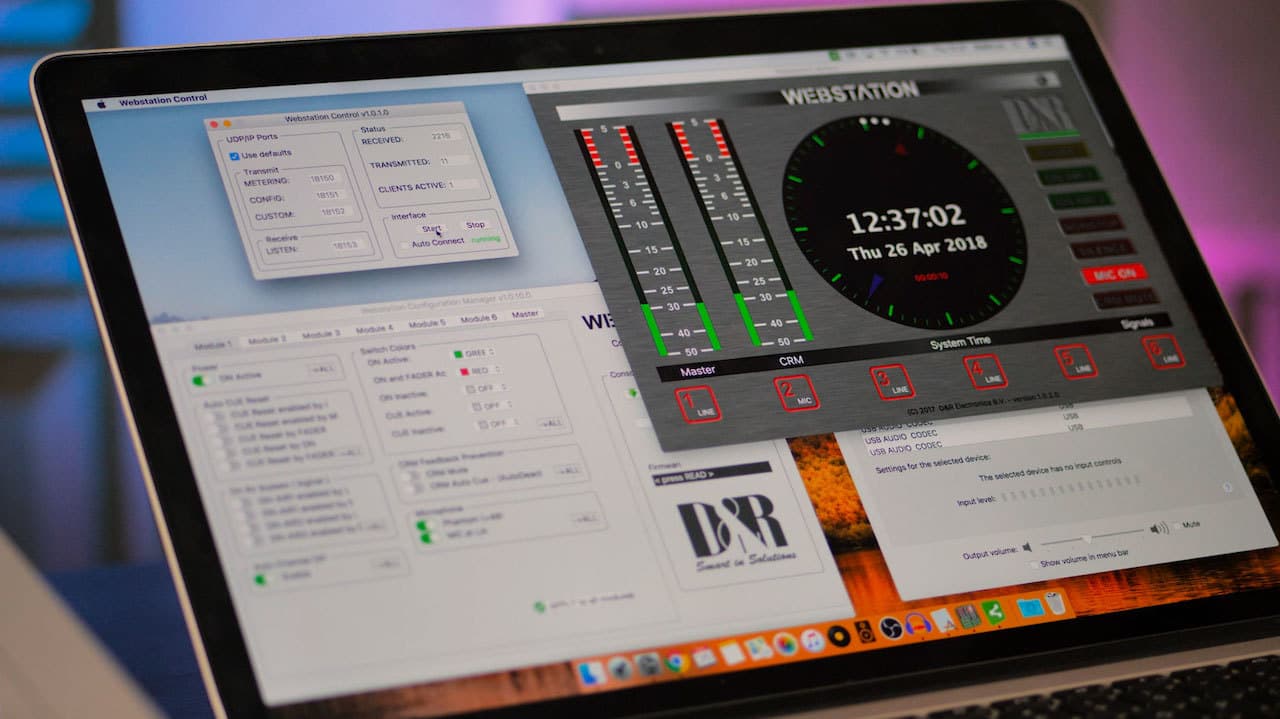 One thing we noticed is that powerful mics struggle to get to line level. This means that the mixer doesn't provide enough phantom power to operate something like the Neumann TLM 103 (which needs quite a bit of electricity for use), so it will be really quiet if you don't have a pre-amp to boost the signal.
Conclusion
Overall, the D&R WEBSTATION is a reliable mixer for professional DJs and radio broadcasters with its compact design and customisable options. Although admittedly not for newcomers, it's more aimed at advanced users to manage everything from producing music, recording voice tracks, or broadcasting shows live to your radio station.