What Do You Get?
The Rodecaster Pro is available on Amazon UK and Amazon US.
What you get with the Rodecaster Pro:
4 XLR Inputs.
8 Channels; 4 for the XLR inputs, 4 for Bluetooth, USB and the Soundboard.
A soundboard enabling the queueing of sound effects and jingles.
Bluetooth connectivity.
A micro SD input, which allows direct recording without the use of a laptop or computer.
The Rodecaster comes packed with features that make it the ideal all in one broadcasting solution, providing a soundboard, multiple inputs and even Bluetooth connectivity. The Rodecaster is a sturdy desk, clearly laid out and accessible package that lets anyone jump in and begin broadcasting. Simple features such as the colour coded buttons on the soundboard make navigating the Rodecaster a breeze.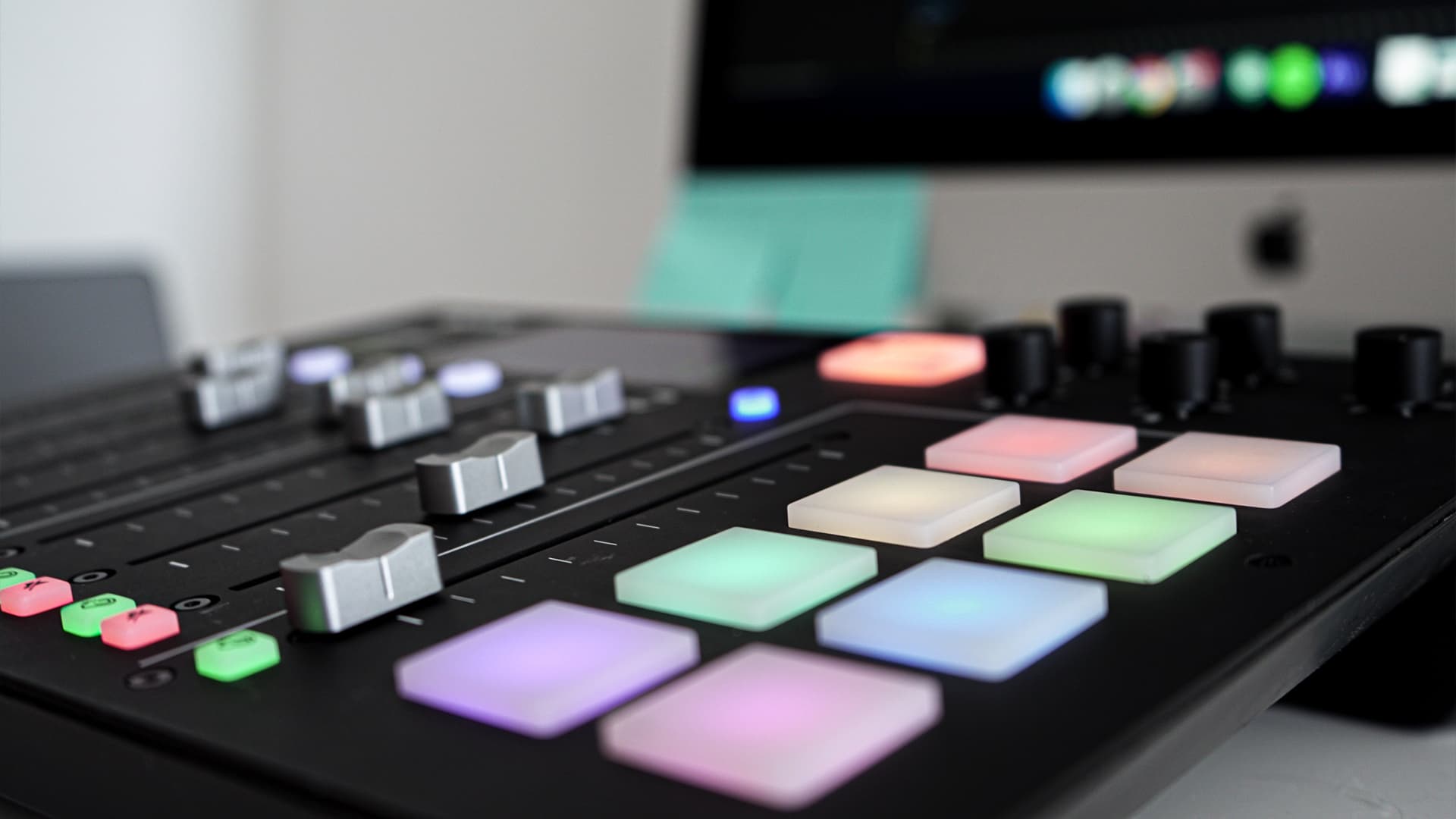 The Rodecaster is perfect for the broadcaster on the go due to it's lightweight, compact design and the micro SD input on the back of the desk, which enables recording without the need of a computer or laptop. Coupled with an easy to read digital display, the Rodecaster has been built for your convenience.
The build quality is very high overall, but the faders feel worryingly flimsy to use, so be careful when adjusting levels.
The Judgement
The Rodecaster is an excellent piece of hardware that fits comfortably within any broadcasters arsenal. Setting new standards for accessibility and convenience, Rode has crafted an all-in-one desk solution ideal for broadcasters of all backgrounds.