Community Radio Station Raises Millions for Charity
Be inspired by how community radio station, Ramadan FM, raised millions for Leicester's first Children's Hospital.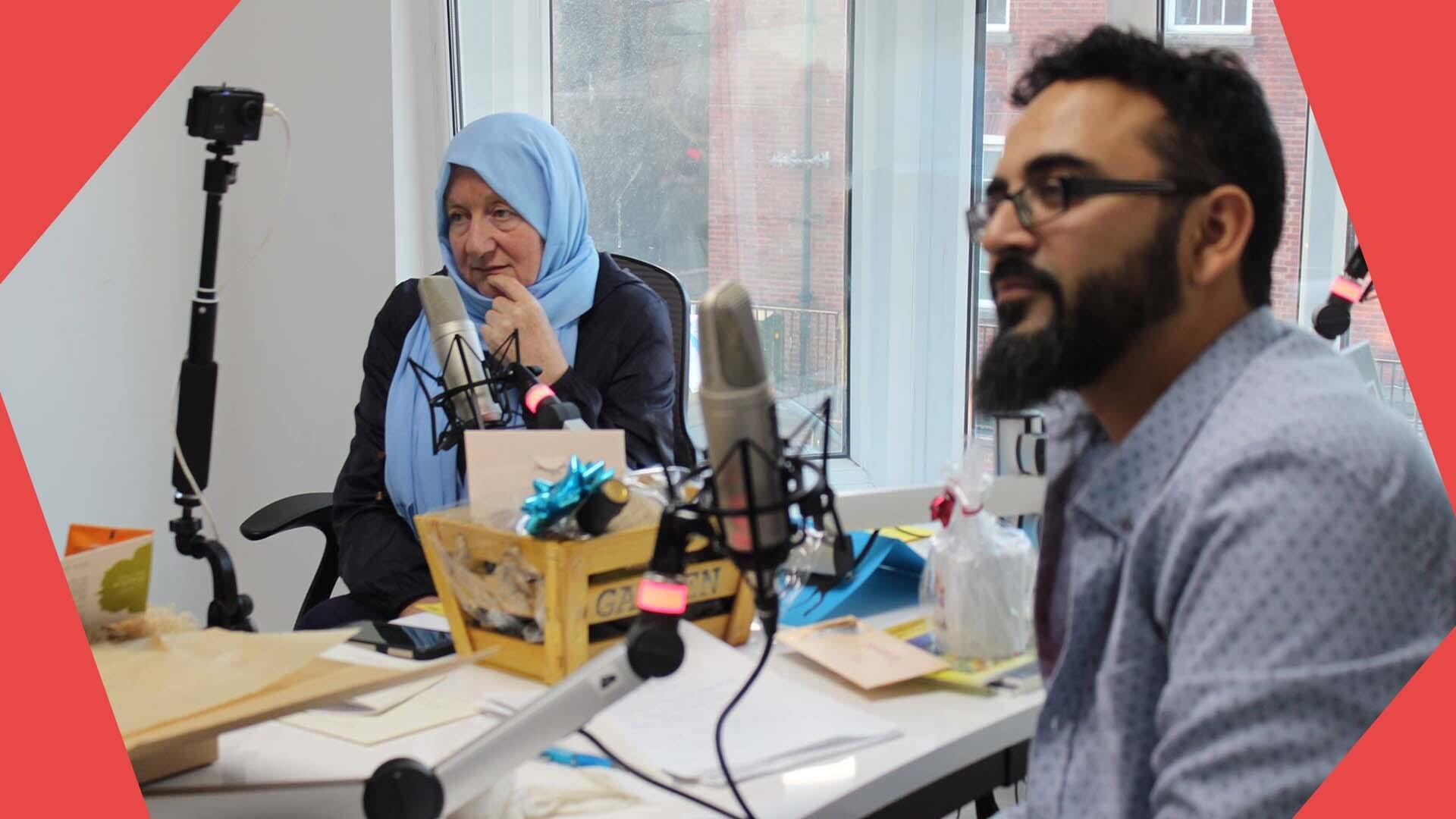 Ramadan FM is a stalwart of Leicester's community radio scene, having broadcast for 40 years. The station runs all year, but goes live only for the holy month. When live, Ramadan FM captures the generosity of its 100,000 listeners to raise big bucks for charity.

Community Radio Teamed Up With Charities
For several years, Ramadan FM has teamed up with various different charities. The 8 they supported last year were:
Islamic Relief
Human Appeal
One Nation
LIA Trust
T.E.A.M.S
City Retreat
Drop of Compassion
Leicester Hospitals Charity
Charitable giving is integral to Ramadan and in turn to Ramadan FM. During the month, Ramadan FM allocates one weekend day to each charity. Each charity has a turn to take over the airwaves to shine a light on their work and drum up donations.
The charities using Ramadan FM have supported people in developing or war-torn countries like Malawi, Syria and Yemen. The projects span building schools for orphaned girls and sponsoring bread factories to feed communities. Each charity would inform listeners what a specific monetary amount would provide.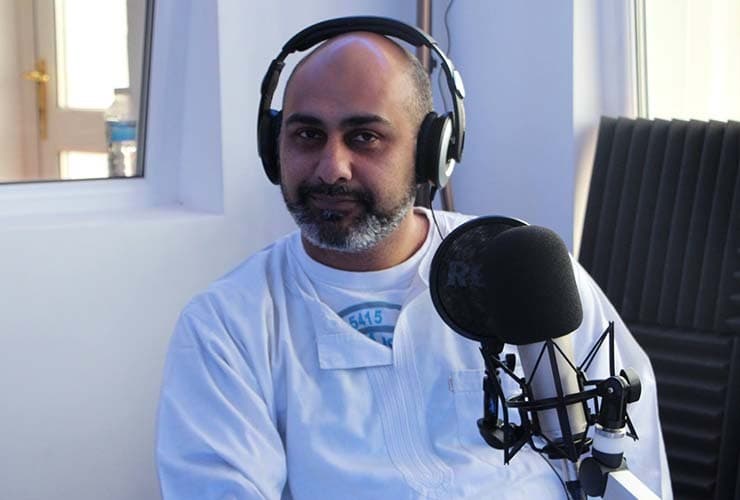 The Radio Station Making Donating Easy
Volunteer, Muhammad, explained Ramadan FM covered all bases for people to donate. The radio station is on a busy and bustling thoroughfare in Leicester. So those passing by can donate in person. Ramadan FM also set up other cash drop off points, created just giving pages and set up donation hotlines.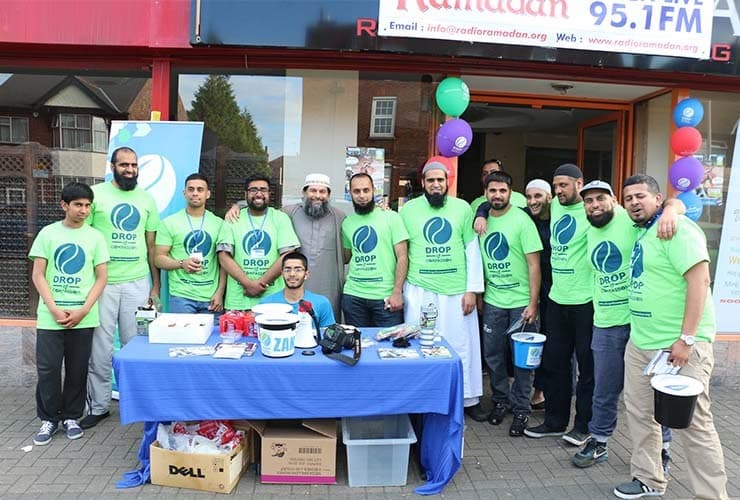 Those digging in their pockets could donate in any way they liked. As a result, Ramadan FM has an established history of raising tens of thousands of pounds each year.
Radio Fundraising In A Pandemic
When the UK lockdown meant muslims would have to spend Ramadan at home, the 60 odd volunteers at Ramadan FM were worried. Would Ramadan FM be able to raise much money without having a street presence?

There's a vibe on the street, there's 20-30,000 people going in and out of houses and passing the studio.
However a campaign that had been bubbling away for several years was getting more and more traction. The campaign was for a dedicated Children's Hospital for the East Midlands. Right there in Ramadan FM's home: Leicester.

There was growing upset in the East Midlands that it was the only region without a dedicated children's hospital. So, Ramadan FM broadcasted shows that championed the NHS and campaigned for the new hospital.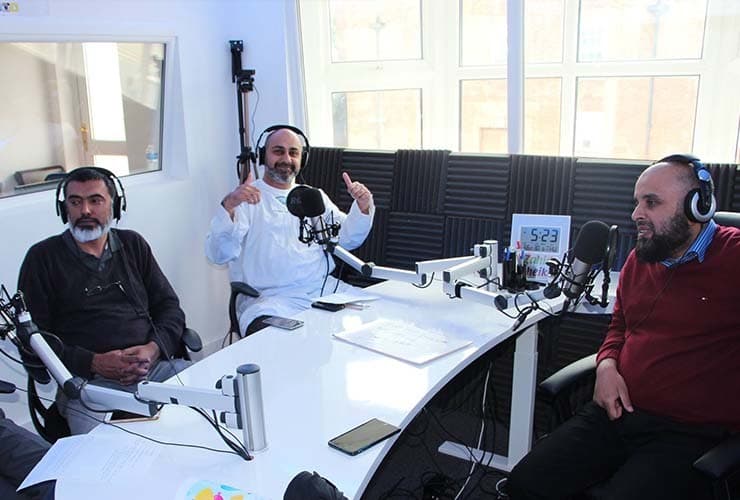 Ramadan FM gave a platform for parents with sick children to share their experiences. They broadcasted a "Stories of Struggle" programme, hosted by Asiya Parekh whose son Yahya sadly died when he was 2 years old.
After broadcasting these incredibly emotional stories, Ramadan FM was flooded with donations for the Children's Hospital Appeal.

The volunteers at Ramadan FM needn't have been worried about fundraising in the pandemic. Year in, year out the people of Leicester always turn up to help others in need, leaving charities very appreciative of them. And this was no different during the COVID-19 pandemic.
Despite Ramadan FM not having a street presence, Muhammad says the muslim community were just as much if not more generous than previous years.

People were more and more in a mood to give because families were dying, people had COVID and they wanted to help.
And around this time, something remarkable happened. The other 7 charities decided to support the children's hospital appeal too. Muhammed said the charities had the following thinking:

We're sending a lot of money abroad, which is amazing but this is something we can see. My kids will go to this hospital. Let's support it.
Raising More Than Ever Through Radio

The fundraising for the Children's Hospital was overwhelming. One of the charities, Drop of Compassion, raised £250,000 for the appeal. Ramadan FM was also contacted by individuals wanting to donate tens of thousands of pounds, so they connected them directly to the hospital appeal.

Collectively, Ramadan FM fundraising reached into the millions.

We didn't know that people were more generous in Covid than any other time.
Ramadan FM's volunteers have been taken aback by what their community has achieved. The Children's Hospital Appeal has reached its first phase thanks to the generosity of Ramadan FM and the muslim community.
We still can't believe it. It's something we can't do on our own. It's like a blessing for each of us to be a part of this.

To Wrap Up...
By shining a light on the good work of charities, stations like Ramadan FM show how effective radio is for fundraising.
Radio remains an intimate way of connecting with listeners. This connection best shows off the human stories behind many charities and can inspire people to donate.
We would love to hear more positive stories like this. So if your radio station has supported a charity, let us know in the comments below!