Radio Listener Attention: How to Keep Your Audience Engaged
Keep your audience hooked for longer. Increase your radio listener attention and boost engagement for overall better shows.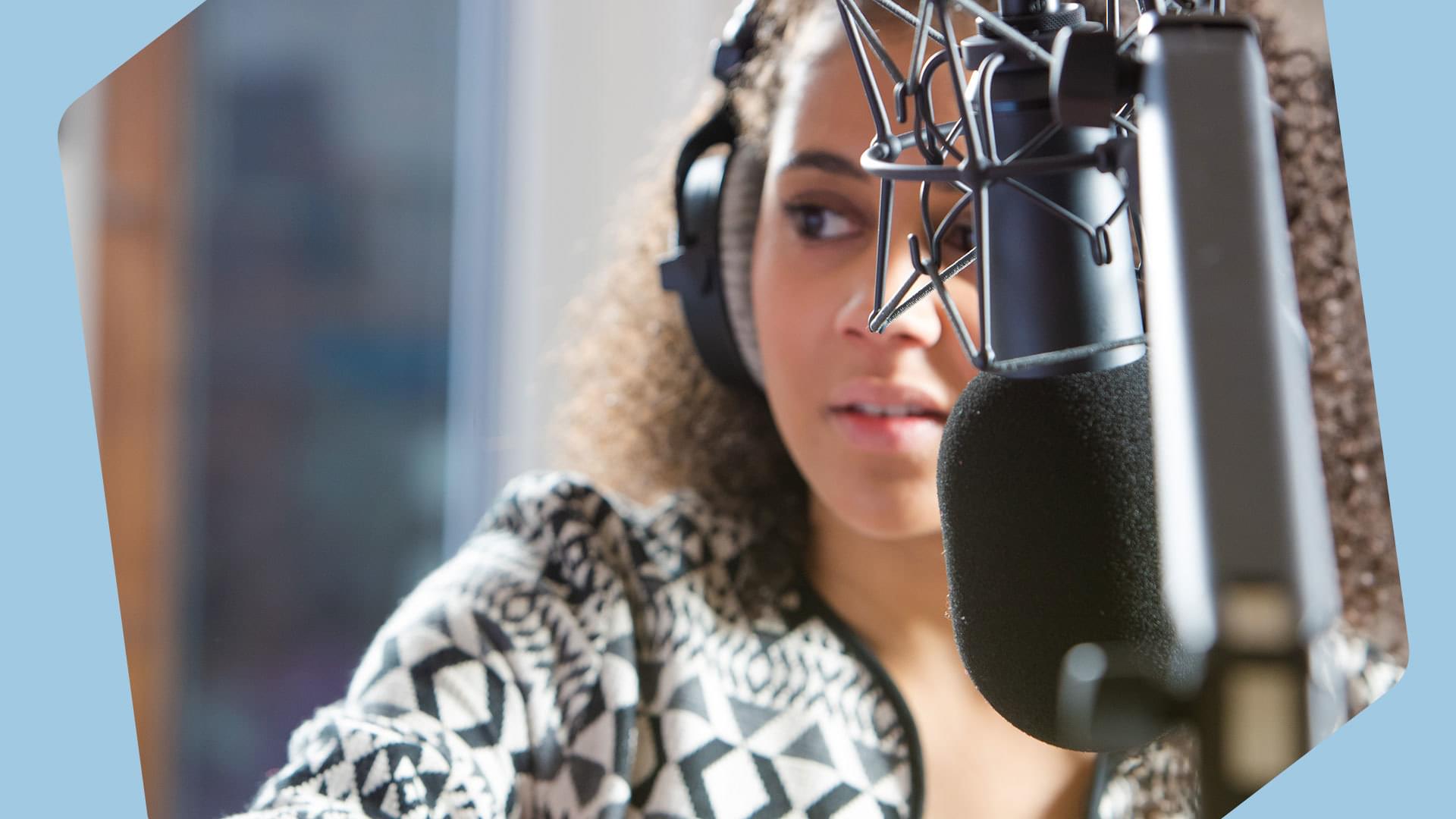 It can be hard to know where to start when broadcasting online. Unlike the old days, a broadcaster's job no longer ends once the show does. Now, any prolonged period of inactivity is an opportunity for listeners to tune out permanently. Here, we are going to go through some tips and guidance to get you started on increasing radio listener attention.
If you're looking for something more in-depth, you may be interested in the courses we offer here at Radio.co. The Listener Magnet course covers how you can attract and retain radio listener attention in easy digestible bites.
Join the Listener Magnet Course

Social Media is King When it Comes to Radio Listener Attention
Social media is the primary method on and off-air for communicating with your audience and improving radio listener attention. Twitter, Facebook and Instagram are where people will look for updates on content, pose questions and learn about you personally. It is important to post regularly to let audiences know you're around; people can and will assume you're gone if they don't hear from you for a day or two. For some, this can be a difficult habit to get into, but if you treat it as part of the job to be your own social media manager it will become second nature.
The biggest radio stations in the UK are constantly posting on social media. BBC Radio 1 put out short edits from their broadcasts on Facebook as a way of directing audiences to their full shows. Alongside this, they will often take clips and turn them into still image memes to be posted on Instagram. The more meme-able something is, the more people it will reach.
https://www.instagram.com/p/B4..." data-instgrm-version="12">
Hooking audiences with snippets of content can be an effective method of leading them to your broadcasts and drawing in new listeners.
Show Listeners it's Not Just About You
As well as content-focused posts, it is crucial to engage with people on a more personal level. A simple tweet like 'How's everyone doing today?' can work wonders. If you show interest and care towards your listeners, they're more likely care about you. When doing this, make sure to follow up on people's responses. If you post questions without responding it will come across as insincere. It may even have the effect of driving away listeners.
Make Content All About Your Listeners
Following the previous point, basing content specifically around your listeners can draw people to your broadcasts. As an example, YouTuber Anthony Fantano has a series called 'Let's Argue', where he poses questions on Twitter and discusses people's answers in videos. Content like this does not have to be serious and can be a fun, easy way of filling shows while engaging your audience in a more casual fashion.
This can also help you determine the interests of your audience, allowing you to craft content they enjoy. It also serves as an advertisement for broadcasts, improving radio listener attention. Some may tune in just to know if they got on the show.
Share and Engage on Socials When Live
You can do a lot on air to increase radio listener attention. Encourage people to tweet you live, respond to their messages and consider getting a call-in number so listeners can speak to you directly. Inviting the audience to become part of the show has been a staple of mainstream broadcasters such as the BBC for decades because it draws in those who want to have their voices heard and makes them part of the experience.
When interacting directly with your audience like this it pays to be candid; sharing personal stories will not only build a connection between you and the caller, but encourage further listener interaction by showing yourself as authentic and relatable. Breaking down the barriers that separate you from the audience is key to increasing radio listener attention. Keep them coming back for you, as well as the content.
Be Honest and Open with Your Listeners
Being approachable is vital for listener engagement. Listeners want to know that the voice on the other side of the radio is a human being just like them. Being more than a talking head or mouthpiece allows people to relate and become invested in you. YouTuber PewDiePie reached over 10 million people after posting his wedding photos on social media.
https://www.instagram.com/p/B1..." data-instgrm-version="12">
As you can see, allowing your audience to become invested in you pays off. Post casual photos of yourself on Instagram, let people know you're travelling, what you're eating and how you like it, show all of the different sides of yourself and your interests.
This kind of personal investment also builds trust. No-one feels great all of the time, so showing the vulnerable side of yourself once in a while will help the audience relate to you and strengthen this trust. This kind of transparency goes a long way in increasing your radio listener attention.
Keep an Archive of Your Shows Using Podcasts
Make sure to have all previous shows archived and available for all listeners. New listeners may be attracted to you by checking out older content you've created or seeing that you've interviewed someone they're interested in. Radio.co offers a way for you to record live shows and convert them into podcasts for on-demand listening with the help of Podcast.co.
Collaborating with Influential Content Creators
Collaborating with other creators and appearing on other shows can draw in new listeners and promote upcoming shows. You do not have to stick to radio for this; Youtube, Instagram and other media outlets have large audiences who may not regularly listen to broadcasters. It's your job to go out and make them know you're worth listening to.
For more info on how to build an audience, as well as maintain one, check out the Listener Magnet course.
Join the Listener Magnet Course

Always Broadcast Appropriate Content
In today's politically heavy climate people can be quick to abandon ship if they don't like or agree with you as a person, even if they enjoy your content. One trip to Twitter will show this in action. So while it is very important to be honest and open with people, as mentioned before, ensure you have a filter in regards to more sensitive topics. Treat this the same as you would when talking to a friend or family member. Otherwise, you may risk damaging the goodwill and trust you have built with your listeners.
What Strategies Worked for You?
Increasing your radio listener attention takes time, but we'd like to know what's worked for you. If you run your own station, then let us know what worked (and what didn't) for you in the comments below.