Radio TechCon 2021 Takeaways
A roundup from Radio TechCon, the broadcasting industry's technical look at where radio is headed over the next couple of years.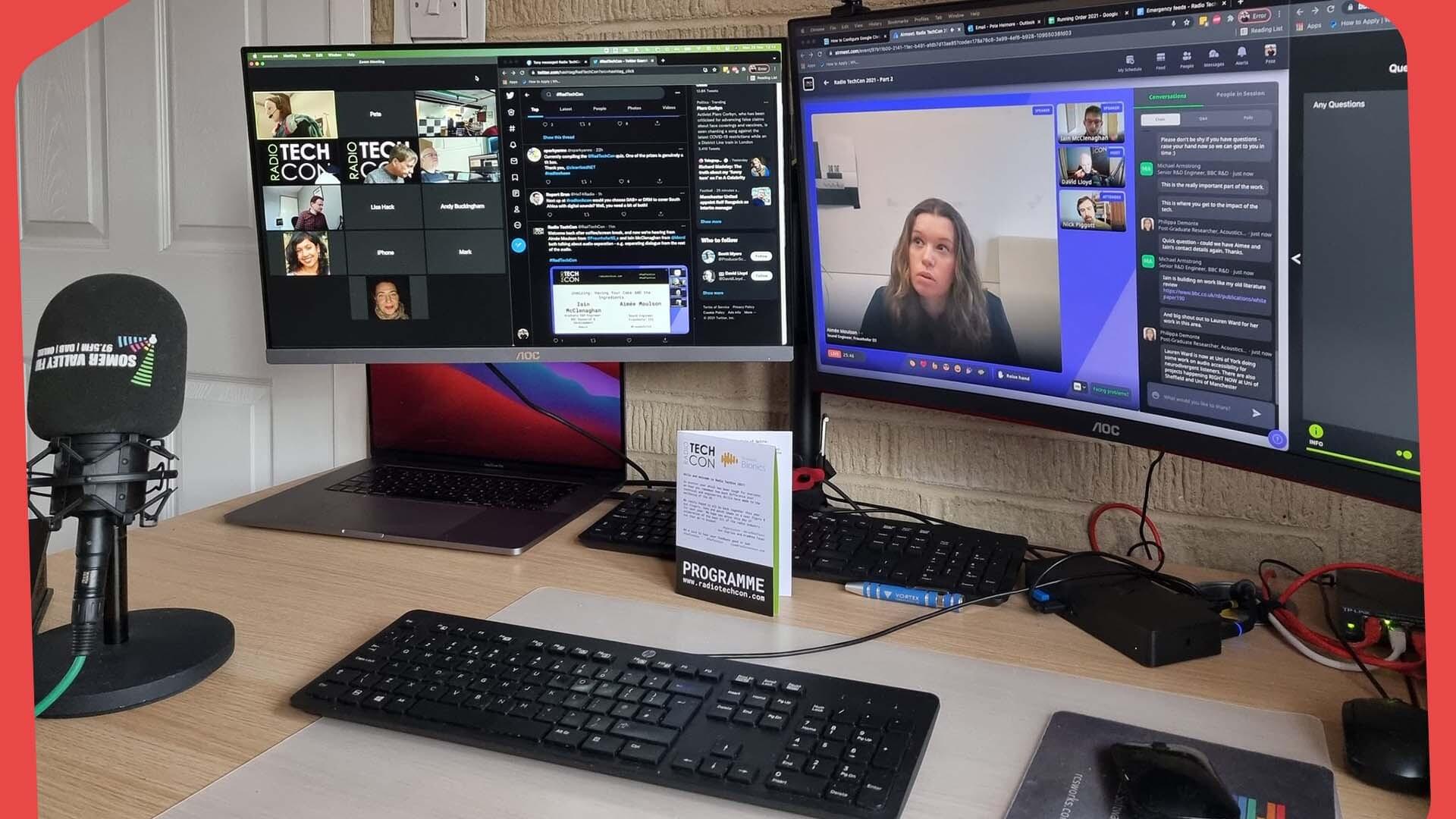 Radio is more than just presenters and music. Under the hood, a lot goes into making shows sound great and reach listeners. Radio TechCon celebrates the tech-savvy producers, broadcast engineers, and all-around good eggs that make the magic happen. So here are some highlights from this year's event, a brief glimpse into the future of radio.
Why Latency is Here to Stay
Ever noticed during video meetings there's a slight delay? Or how somebody's voice turns robotic and their speech gets mixed up? That's latency.
Latency is the time it takes for a signal to travel from one point to another. The longer the route, the longer the delay. It's nothing new, and over the years technology has got better. But latency isn't going away anytime soon.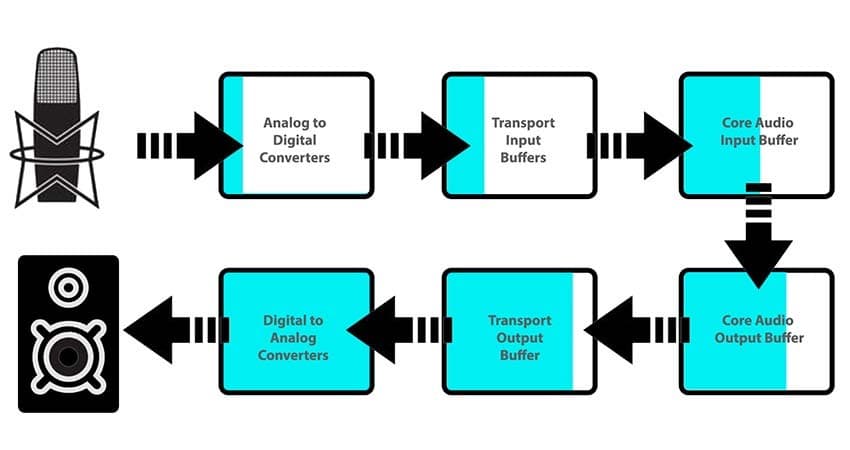 The good news is people are now used to the delay, especially since everyone went remote. Not to mention research is finding better ways to reduce packet loss and repair/replace missing data so there are fewer jitters or buffering.
DRM: DAB's Successor
Digital Radio Mondiaele, or DRM for short, is a digital radio standard for better broadcasting. Think of it like the next step in radio wave technology.
Two key strengths of DRM is it can use existing AM transmitters and signals are stronger, way stronger than DAB. But the technology isn't exactly new. Over the last few years, countries have slowly adopted or are planning to roll out within their territories.
🇮🇳India: Biggest DRM rollout with 900 million people covered.
🇨🇳China: Full country coverage for DRM shortwave.
🇷🇺Russia: Successful rollout in St. Petersburg and Siberia.
🇧🇷Brazil: Testing in north and south.
🇮🇩Indonesia: Rolling out DRM in 2021.
🇵🇰Pakistan: Rolling out DRM in 2021.
🇲🇾Malaysia: Interesting in DRM as DAB+ not successful.
🇿🇦South Africa: Adopted both DRM and DAB+.
🇷🇴Romania: Worldwide DRM SW service.
🇬🇧United Kingdom: Used with BBC World Service to Europe and India.
🇩🇪Germany: Tested in all bands and used by German Navy.
🇭🇺Hungary: 2 megawatts MW transmitter installed in Antenna Hungaria.
🇺🇸USA: Used by the Coast Guard.
And countries in Asia like Vietnam, Malaysia, Thailand, Bangladesh, and New Zealand are interested or planning to test/rollout DRM. Plus, big names are backing the technology, including Dolby, Bosch, and the BBC World Service Group.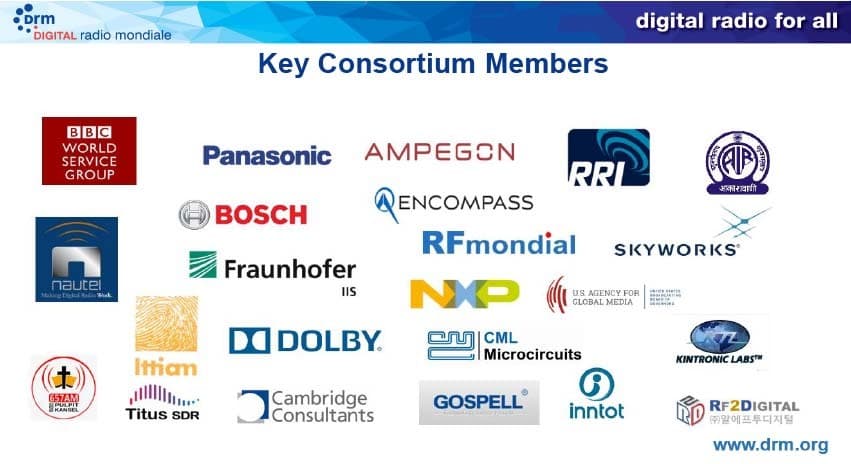 Broadcasters Ditching AM/FM for DAB & Online
No surprise, but traditional radio (aka AM/FM) is being left behind in favour of newer technology like DAB and online. At least, that's the case for Boom Radio.
Launched to the backdrop of the pandemic in Q1 2021 over DAB and online from broadcasting legends David Lloyd and Phil Riley, the station faced challenges with initial setup.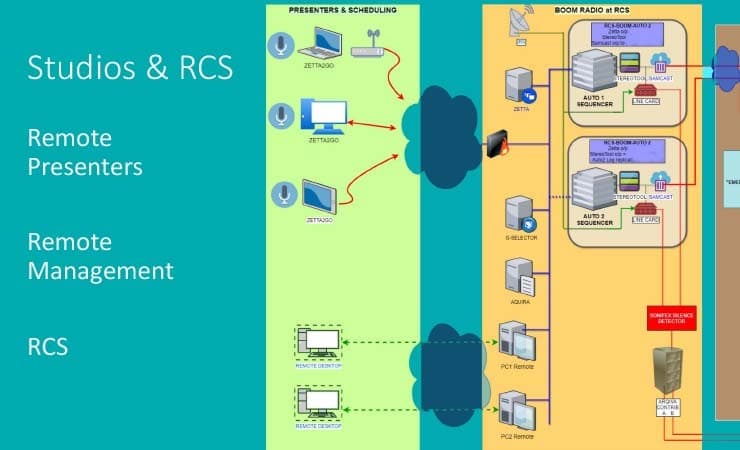 Home studios, playout software, and streaming make up a radio station's infrastructure. But since everyone went remote, broadcasters have had to adapt. The good news is stations are seeing the benefit. Within 10 months Boom Radio grew, big time:

1.8m listening hours

233k reach
7.8 average hours per listener
Online listening exceeds DAB listening - Boom Radio.

So Boom Radio benefitted big time from online listening, but they ended up with a pretty convoluted set-up. The Radio.co platform lets broadcasters go live from their own homes for the world to listen in. When broadcasting online only requires a laptop, microphone and internet connection, Radio.co removes the headache of troubleshooting lots of hardware.

It doesn't stop there though.
Doors are opening up for internet radio stations, like those with Radio.co, to get 'on air'. The UK has started an exciting phase of rolling out small scale DAB (SSDAB) services. As the name suggests, small scale DAB broadcasts to a smaller area than DAB. But, DAB is very expensive. For those smaller stations that are priced out of DAB, SSDAB is the affordable alternative. It's also the only option, as Ofcom has stopped awarding new FM licenses in a push to move stations on to SSDAB.
Over the next year, the UK will hear the first SSDAB licensed stations finally go live. If you want to apply for a SSDAB licence, you can find out more here.
Improving Speech Audio with Automated Technology
Improving speech audio is often a manual process with varying results. So researchers are developing technologies that can separate speech from other sounds, boost it, then automatically remix it back in. All with the goal of making speech clearer.
German researchers, Fraunhofer IIS, have tested their software with promising results: over 80% of the 2000 study participants wanted the option to use this technology.
The BBC also tested two different softwares, but found manually editing audio still produced greater clarity. The Beeb is now testing if this software improves speech eligibility for d/deaf, hard of hearing and neurodivergent audiences.

To Wrap Up
Radio TechCon 2021 has shown now's an exciting time for radio. Through their different approaches, countries across the globe share the same goal: providing more radio, easier ways to broadcast and easier access for listeners.
Everything touched on here can be found in greater detail over at Radio TechCon 2021. What do you think is most interesting? Let us know in the comments below.