Learn how to setup live video streaming for internet radio using free and easy to use services like Google Hangout On Air.
Many professional radio broadcasters take it up a notch by offering insight into what goes on in their studios, much like the renowned Howard Stern or popular presenters at the BBC currently do, they essentially give listeners a glimpse into what they're up to, whether it's interviewing guests or running a competition.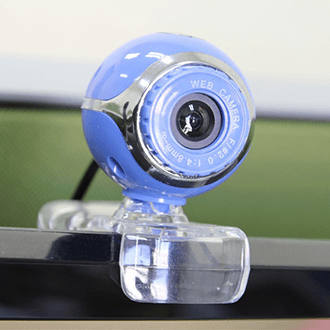 Webcam: Use either a built in camera from a laptop or use a webcam with a cable to show off your studio.
Internet Connection: Broadcasting a video and radio stream requires a good internet connection - An ideal speed would be above 3mbps upload.
Gmail Account: To use Google Hangout On Air you need a gmail account - Register here.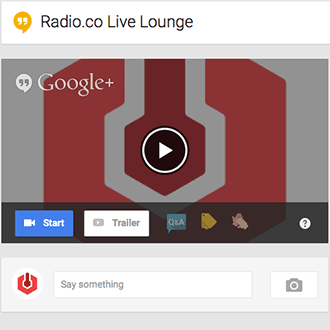 Go to Google Hangout On Air and create a new hangout, then fill out your video stream's details on what it will be about and the date when you want it to start.
A Hangout On Air can last up to 8 hours, you can either direct your audience to your Google events page or embed your stream on your site.
Embed Video Stream & Radio Player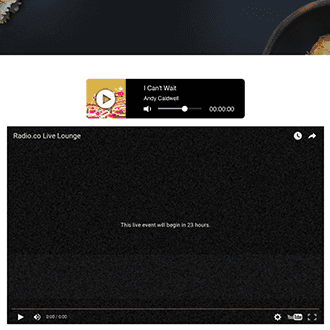 On the Google Hangout On Air event in "Links" grab the video embed code. In your website's code drop the embed code for the video, this is easy using Radio.co's Website Builder.
Do the same for your radio station, embed a player next to the video so listeners can access both streams.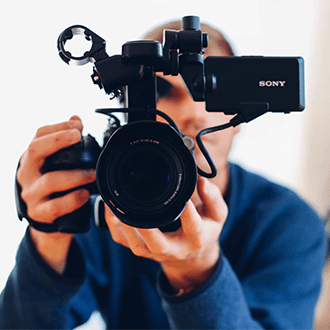 There are plenty of other video streaming services besdies from Google to choose from online:
Blab.im (Free): Broadcast on either desktop or from your phone, chat with users in open discussions, and broadcast video one to many with limitless connections.
Ustream (Trial): Free ad supported stream for 30 days, HD broadcasting from your phone, and media integration.
LiveStream (Trial): Video storage, unlimited viewers, HD streams, embeddable video, and viewer restriction with geo-blocking.