How To Be a Great Radio Producer: 5 Tips From the BBC Radio 1 Team
Behind every great radio show, is a great radio producer. BBC Radio 1 Producers, Jenny Keogh & Tom Gane, give their top 5 tips on how to be the best.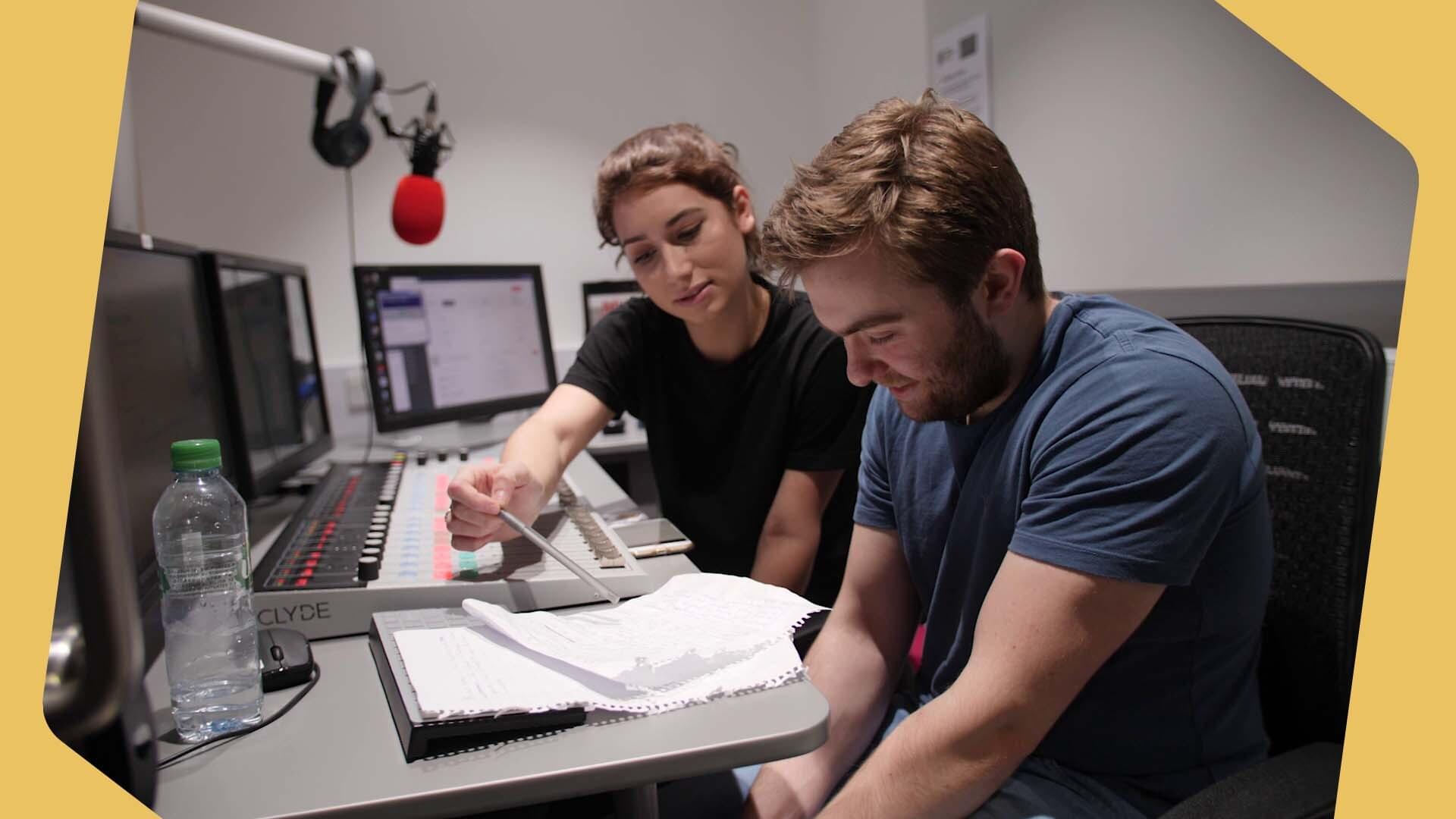 While presenters bring personality, it's radio producers that provide the meat and bones of a show. Great radio is often thanks to equal parts of on-air and off-air talent. If you don't fancy yourself behind the mic, then radio production might be for you. And how to be a great radio producer isn't a mystery. BBC Radio 1 Producers Jenny Keogh & Tom Gane, revealed their top 5 tips.
5. Invest In The People Around You
Being a great radio producer means being willing and able to help everyone you come in to contact with. It's about putting your own ego aside and doing what you can to make a great radio show. Good radio producers adapt their support to the talent they are working with. As Jenny Keogh explained:
"A really good producer is someone who can get the best out of everyone they work with."
They know the kind of material a hot-shot presenter can turn into a great link. But equally can give less-experienced presenters the tools they need to develop. And it doesn't stop there. A great radio producer can deal effectively with listeners, call ins and show guests.
"You want to create an environment, an atmosphere where everyone is able to achieve their best."
4. Don't Hoard Your Ideas
When it comes to your ideas, Jenny says not to hoard them:
"I wouldn't be very precious about your own ideas. I would be very generous about sharing your ideas with other people."
Many heads are better than one. Ideas can be built upon, improved and realised with input from others. Sharing ideas and being open fosters a creative atmosphere where great radio is born.
Once again, it's all about doing what's best for the radio show. As Tom explained:
"Your idea might not be the one that gets used. But it could be the thing that sparks the idea in someone else. [And] that then turns in to the full idea."
So a team that bounces ideas around ensures the best ones go from soup to nuts.
3. Be Flexible
If you want to go to work and know what will happen, radio production is not for you. Equally, if you don't like unexpected changes, steer clear of this profession. As radio is (or should be!) live that throws in all kinds of unexpected elements. Be it guests cancelling or most often, the weather not playing ball. Tom's wisdom is that things rarely go as you envision:
"I would say it's very rare that any feature will go exactly as you expected it to."
Great radio producers are comfortable with things changing last minute and can adapt accordingly. While you can prepare for the very last detail, Jenny warns against being married to your plans:
"You need to have enough flex in your plan, that if something goes wrong you can deal with it."
Radio is rarely cancelled. It keeps broadcasting no matter what. The show must go on, even if what you've planned has fallen through.
2. Look Beyond Audio

We know all too well about being audio obsessed. But in this day and age, successful radio has a visual element. And if you can't beat it, may as well join it. When planning a feature, a great radio producer knows to plan the visual side too. As Tom advised:
"Don't retro-fit the visual element - think about it from the start."
It's much easier to produce visual content around your radio programme when these have been considered from the beginning.
1. Hone In On Your Production
Tom gave this tip in relation to job applications, but it's a good general bit of advice that new radio producers can take on board: focus on your radio production and not the presenting. Tom said the BBC often received applications for radio producer roles with an emphasis on presenting experience.
To bag those sought-after jobs, you need to make it crystal clear you want to produce radio. And that includes extensively talking about the radio production you've done. Go in-depth about particular features, or show formats. And if you're not currently applying for a job, focusing on your production will only boost the shows you're working on.
Your Great Radio Producer Tips?
That's 5 tips to become a great radio producer. What tips have you picked up in your radio production journey? Let us know over on Instagram, Twitter, Facebook or TikTok. And if being behind the mic is more your bag, check out our professional-led presenter course.