What Will Be The Radio Trends For 2017?
After a superb 2016 for Radio.co and internet radio in general, we look forward to the new year and assess the radio trends for 2017.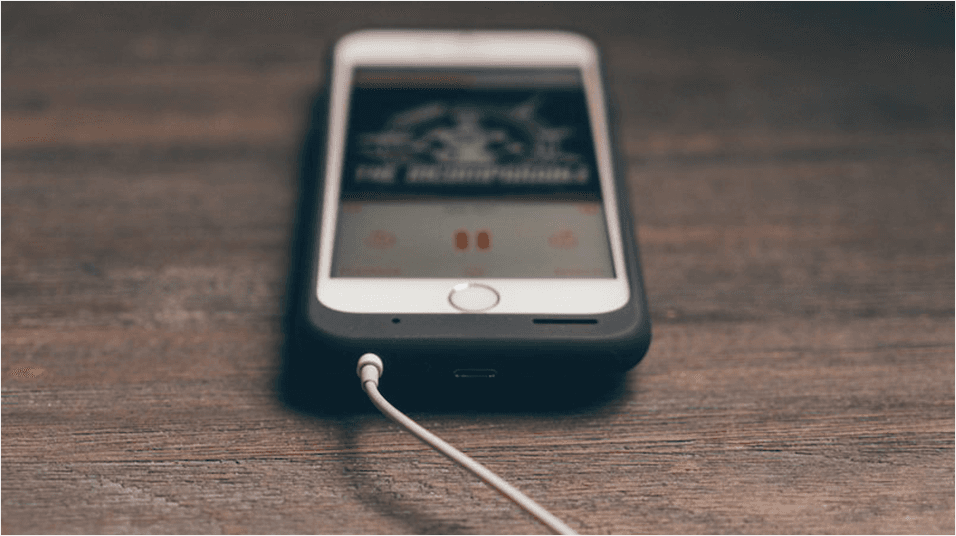 2016 has been a very successful year for Radio.co. We have more internet radio stations than ever before running with us and we even were named one of the best Tech Startups in the UK. Looking forward into the new year as we hope to continue the success of the past 12 months, we thought it would be a good idea to take a look at some of the radio trends for 2017.
Growth of Radio's Relationship with Social Media
One of the main trends of 2016 was the increasing mix of radio and social media. One of the key aspects of this was video content. With the rise in popularity of Facebook Live and Periscope (now Twitter Live), radio stations have been utilising video content and video platforms to find new ways to engage with their audiences. Stations at all levels have been refitting their studios to make sure that they can easily share videos of interviews and great links.
Looking forward to 2017, we expect more and more stations to adopt a video heavy social media strategy. Furthermore Facebook is launching a Live Audio feature that it is testing with the BBC and Global. It will mean radio stations and other audio content producers can broadcast through Facebook and be shown on people's news feeds. Allowing for real time commenting and reactions, it will present another accessible platform for audiences to tune in and discover their favourite radio stations and audio content.
The Rise of Speech Content
Podcasts has been booming in 2016 with the return of Serial and the likes of My Dad Wrote A Porno. However, the business model of podcasts has not been clear in how it can make sustainable revenues. 2017 will see the introduction of new podcast models from those such as Amazon's Audable. Audable Channels is a sort of Netflix for podcasts and speech content as part of Amazon Prime membership.
It's an interesting take on the podcast model that means that the success of a podcast isn't reliant on sponsorship and advertising. It takes the pressure off content makers as Netflix has done with video content and will hopefully allow for producers to be more daring with their speech content. We believe that one of the main radio trends for 2017 will be the maturing of podcasting and speech radio business models.
Using Audio to Drive Your Advertising or Marketing Strategy
2016 saw the rise of curated audio experiences as part of marketing and advertising campaigns. Our very own Radio.co platform has been a hotbed for this trend. For example, Dutch mobile network KPN and advertising agency …,staat used the Radio.co platform to curate a silent disco experience at several Amsterdam festivals. It was a novel and intelligent use of our platform that highlighted how audio can connect brands to consumers (for more details, click this link).
During 2017, we believe that these curated audio experiences for brands and companies will take off as a fundamental component of many advertising or marketing campaigns. It offers a bespoke experience for the consumer that allows for high levels of engagement. If you want to use radio to enhance your marketing strategy, make sure you get in touch with Radio.co and we'll see how we can aid your campaign with audio and radio.
Ditching the Old Ways
One of the key radio trends for 2017 will be the ditching of traditional methods and technology. With the growth of hyperlocal and pop up stations, more and more stations have been ditching the old ways of traditional radio. Historically, radio stations have needed big servers to provide their streaming and other archaic technologies. These may still be necessary for big radio corporations and operations, but technology is allowing for smaller stations and start ups to break free and place the back end of their operations in the cloud.
New radio stations in 2017 will be able to be nimble, efficient operations allowing for greater focus on experimenting with new content. Radio.co places your station in the cloud and allows you and your DJs to broadcast from anywhere in the world. We are powering the next generation of internet radio stations and helping stations all over the world ditch the old ways.
Put the Radio Trends for 2017 into Practice
Try radio the new way, check out how with Radio.co now. For your free seven day trial and to start broadcasting, click the button below.