How Brands Use Radio to Drive Better Customer Experiences
Every interaction shapes a customer's journey. Brands are using radio to drive better customer experiences, delivering more than just adverts.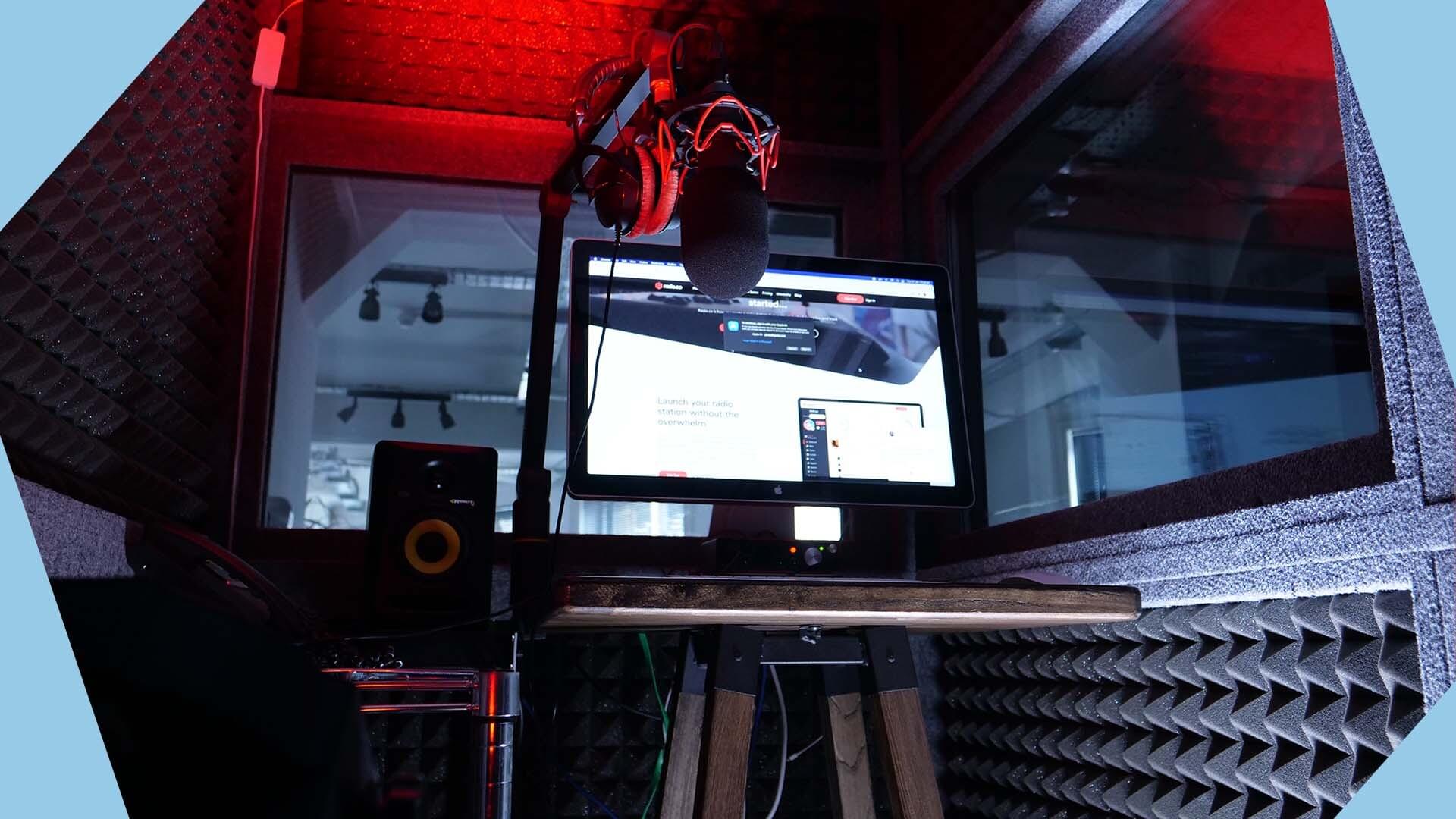 Every interaction we have with brands impacts our customer experience. One negative experience can lead us to switch to a competitor at the drop of a hat. At the same time, we want more from brands than just to sell us a product or a service. We expect them to align with our values and have a human touch.
Here's a look at some brands striving to give us a great customer experience, by using radio to enrich our lives.

Yoto Play and Yoto Radio
Yoto Radio and Yoto Sleep Radio are the two radio stations of the Yoto brand. Designed for kids, both are free to listen to either online, through a Yoto Player or a Yoto Mini.

Yoto Radio plays a mix age-appropriate pop songs, alongside kid favourites like Disney songs. Yoto Sleep Radio, plays soothing and calm music to help young-uns drift off. A bit of background about Yoto. Yoto Play and Yoto Mini are screen-less devices with no microphones, no cameras and no ads.
Yoto Player and Yoto Mini are controlled using physical cards which kids use to listen to their favourite audio. Both devices can also act as Bluetooth speakers, plus Yoto Player has a night light. The Yoto cards feature stories, music, activities and more. These cards range from stories including The Gruffalo, Roald Dahl books to music such as KIDZ BOP, Jazzy Ash & Caspar Babypants and educational content from phonics to language learning.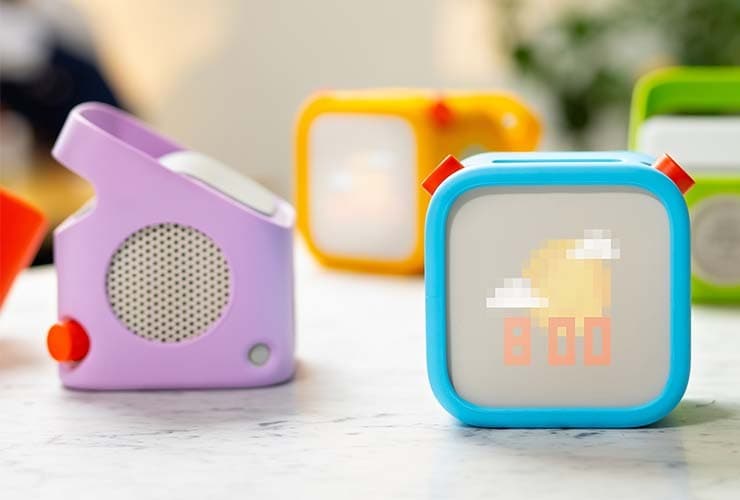 Giving children devices raises questions for their parents and guardians. But the whizzes behind Yoto devices are parents themselves. They have put parental concerns at the core of Yoto devices. The lack of camera and microphone protects a child's privacy. To help manage the child's use of the Yoto device, parents can set bed and wake up times on the Yoto Player and Yoto Mini.
Kids can play the Yoto Radio by pressing a button twice on either device. But during the bed and waking up times, Yoto devices cleverly switch to Yoto Sleep Radio. Yoto devices and their integration with Yoto Radio, takes the stress of device management out for parents.
Yoto Radio gives families free, child-friendly content 24/7. And parents don't have to worry that any of it won't be age-appropriate. Yoto Sleep Radio stops kids from being over-stimulated and promotes healthy sleeping habits. In turn, this integration means families can keep using the Yoto devices day in day out, without worry.

And Yoto Radio is not demanding for the brand either. With Radio.co, managing an internet radio station is a piece of cake. It doesn't require a background in broadcasting or expertise in audio..
Force Wear and Force Radio
Force Wear is a veteran owned and operated lifestyle brand, largely selling clothing. Its principally for those involved in the armed forces and emergency services. Force Wear pays homage to this community through its products. The clothing features slogans and iconography that captures the community's experience, from the British Bulldog to "PTSD Warrior".
But Force Wear aren't just relying on clothing to speak to their community. They have their own dedicated brand radio station: Force Radio.
Like many successful radio stations, Force Radio brings together charismatic presenters and a range of music. But it's unique in featuring military news, stories and anecdotes from the armed forces world.
And they have the personalities to back this up. House music legend Danny Rampling has a show, as well as SAS veteran and TV personality Phil Campion.
For veterans and those serving in the armed forces, traditional radio stations may be out of touch with their experiences. They are unlikely to offer military news and insights of a significant depth for this community to find useful. Force Radio fills in this gap. It entertains its community while keeping them informed about what's happening within it.
Force Radio reinforces the brand's authenticity to its customers. It delivers dedicated content to the armed forces community. It couples useful information with fresh entertainment, completely tailored for its listeners and their experiences with the military. And in turn, its customers know that this brand is the real deal.
Force Radio enhances customers interactions with the brand, it shows Force Wear and Force Radio to be tongue-in-cheek, informative and fun. Building positive associations and giving something back to a community ensures a great customer experience.
Primavera Sound and Primavera Sound Radio
Renowned music festival, Primavera Sound, has thrown its own hat into the ring of internet radio.
Primavera Sound have expanded their customer experience to be more than just a website with line up information and an action button to click tickets. Since its creation in 2019, Primavera Sound Radio has featured regular music radio shows from DJs & record stores, alongside shows with cover themes like politics and human rights.
The Primavera festivals have enviable, diverse and forward-thinking line-ups year in and year out. They bring together the most exciting current artists, cherry picked with legendary predecessors.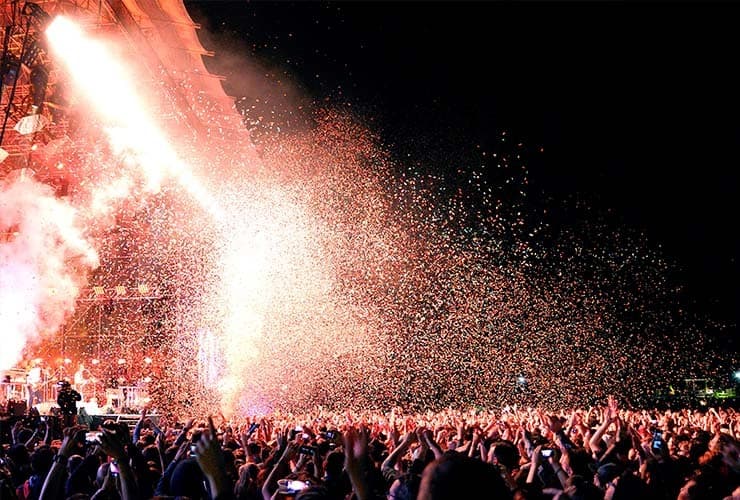 This kind of programming would be impossible without a good few ears to the ground. Primavera Sound Radio showcases their expertise in the music scene. They mirror their delectable programming with Primavera Sound Radio broadcasts.
Primavera Sound Radio proves to punters their relevance spans more than their summer events. By tuning in punters can discover new music and artists. They can engage in the current topics affecting arts communities and wider society. In turn, they can get more from the festival events. Thus driving a better customer experience.

To Wrap Up...
Every interaction we have with a brand impacts our customer experience. So it's no wonder that customer retention is so fragile.
However, forward-thinking brands are using radio to create positive encounters with their customers. Be it providing high quality audio content or helping kids get enough sleep, brands are using radio to provide great value and asking for little in return.

This builds consumer trust and fondness for a brand and ensures they return for that product or service, again and again.
What brands do you trust because of their radio stations? Let us know in the comments below!