NOTE: You can connect live up to 5 minutes before the Live event window opens. This allows your DJ to test their connection.
In this article we will show you how to get started with a live broadcast quickly on Radio.co. For tutorials using different software, please see the Live Broadcasting section.
Windows
If you are using Windows, you can download our free broadcasting tool from the link below.

Simply log in to the application using your Radio.co email and password then click connect. For full details about our broadcasting App, please follow the dedicated help guide.
If you prefer to use a third party application to broadcast, please find the list of guides available on our help site.
macOS
If you are using macOS or Linux, you can use free software such as Broadcast Using This Tool to connect.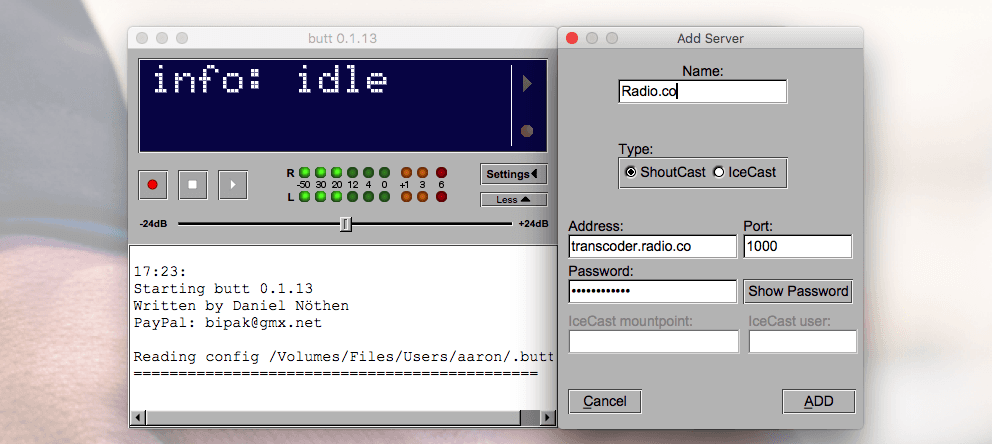 This can be downloaded from the developer's website.

Once installed, use your Live Broadcast information then click the Play button in B.U.T.T. to connect. You can find your Live DJ information on your main Dashboard within Radio.co.
For an in-depth guide on how to set up B.U.T.T. please see our dedicated help article.
For other macOS compatible software, please find the list of guides available on our help site.